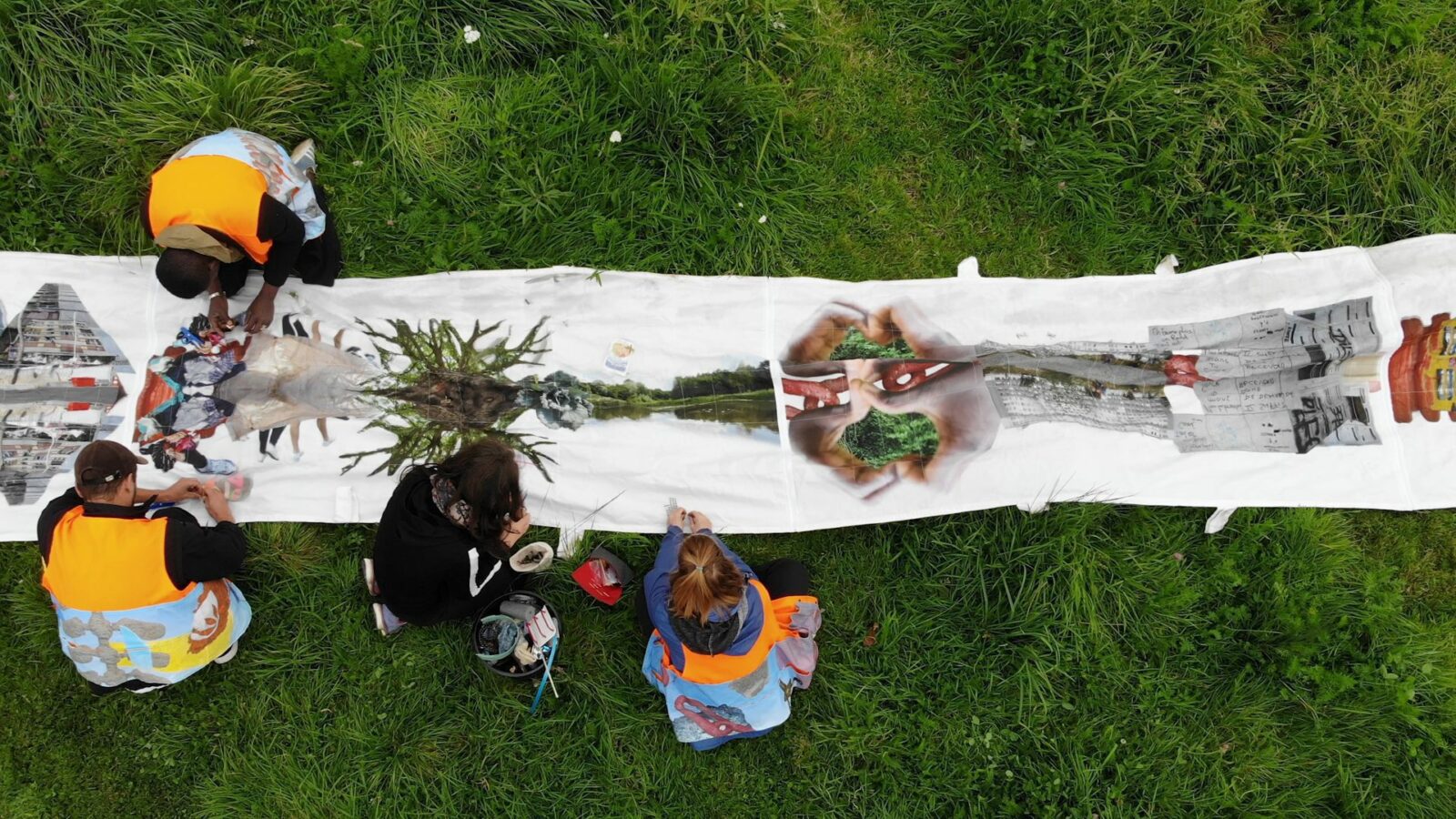 La grande marche des petites choses
Raphaëlle De Groot,
Aurélie Collignon
Canadian artist Raphaëlle de Groot sets out on a walk lasting several days, crossing the Seine-Saint-Denis region and ending in downtown Paris. Aurélie Collignon's attentive camerawork captures the city's suburbs, still under construction, where a new tramway and a planned metro promise better access for these cut-off areas. The people encountered along the way bear witness to their own journeys and immigration stories, and to the reality of life in the disadvantaged housing projects. The route follows several hidden waterways to eventually reach the future ​
"
écoquartier" known as Les Grands Voisins, the site of a temporary occupation where people in precarious situations are sheltered. Following the currents and the history of the Paris waterways, this performance reconnects with the geology of Île-de-France region, while also exploring the landscape of solidarity.
Director

Aurélie Collignon,

Raphaëlle De Groot

Production

En Rachachant

Editing

Aurélie Collignon

Sound

Aurélie Collignon

Sound mixing

Dico Fone

Cinematography

Aurélie Collignon

Music

Dico Fone
Production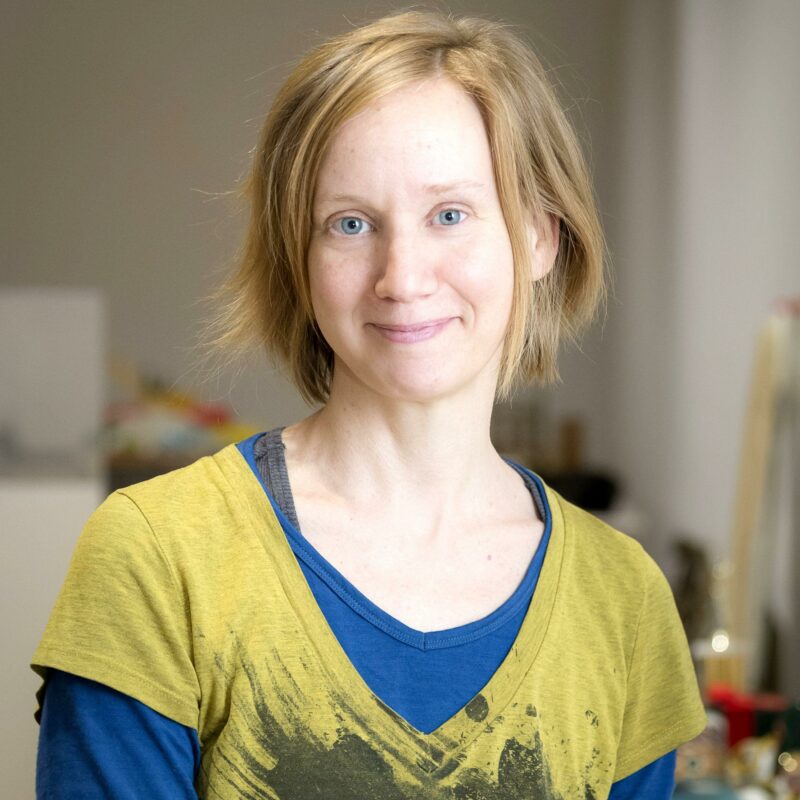 Raphaëlle De Groot
Available in French onlyRaphaëlle de Groot
est une artiste canadienne dont le travail est présenté sur la scène nationale et internationale depuis plus d'une vingtaine d'années notamment à la Nuit Blanche de Paris, à Momenta | Biennale de l'image (Montréal), au San Diego Art Institute (Californie), à la Biennale de Venise et au Festival Cultural de mayo (Guadalajara). Axée sur la mobilité et l'expérience humaine, sa pratique artistique met l'accent sur le geste, le processus, la durée et la participation d'individus et de communautés dans la production de traces et de récits. Son travail a reçu plusieurs distinctions dont le Prix Sobey pour les arts en
2012
. En
2013
, elle était finaliste pour le
ZOOM
IN
Award, conjointement décerné par Art Miami et
CONTEXT
(États-Unis) pour une oeuvre vidéographique.
Biographical notes provided by the film production team
Selected films:
Subsistances
(
2017
)
Study
5
(
2015
)
La réserve
(
2012
)
L'art d'accommoder les restes
(
2008
)
Exercice filmé
1
(
2002
)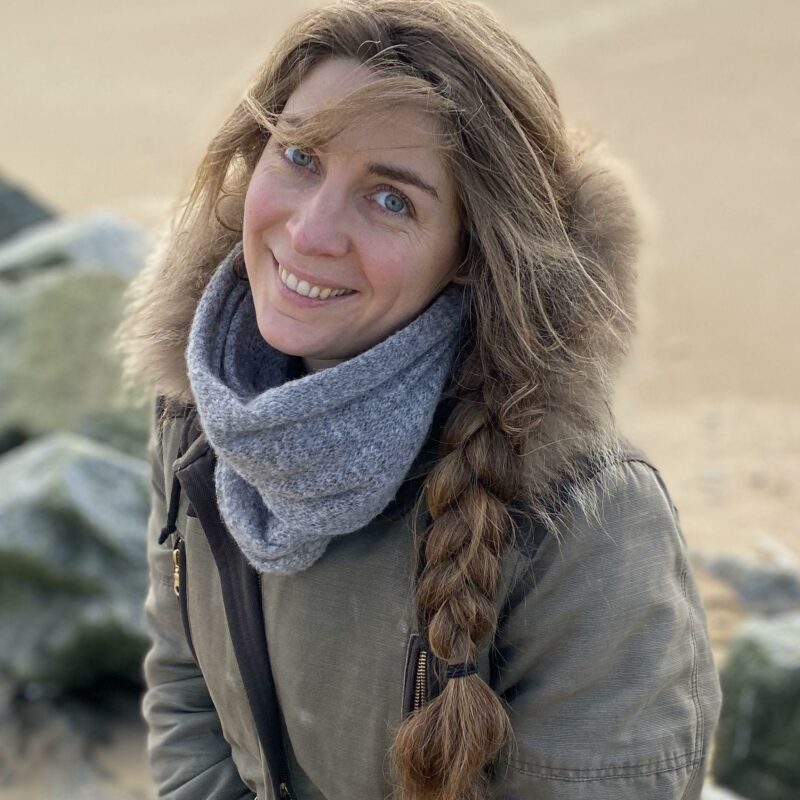 Aurélie Collignon
Available in French only

Aurélie Collignon vit et travaille en région parisienne. Après avoir obtenu le diplôme des Arts décoratifs de Paris et une maîtrise en Arts visuels et médiatiques à Montréal, elle s'oriente vers le cinéma documentaire en suivant la formation du Master professionnel de documentaire de création de Lussas. À l'issue de cette formation, elle rejoint l'association En Rachachant, conçue pour porter différents projets de réalisations, aussi bien individuelles que collectives. Elle travaille ainsi en tant que réalisatrice, cadreuse et monteuse sur différents documentaires.

Depuis six ans, Aurélie Collignon intervient en milieu scolaire auprès d'adolescents en difficulté par le biais d'ateliers de réalisation documentaire.

Sur ses propres projets de films, Aurélie Collignon s'intéresse à des formes hybrides, mélangeant documentaire, fiction et animation. Ce qui l'a conduite à se former à la fabrication de marionnettes, décors et accessoires pour le cinéma d'animation en Stop Motion, et à travailler sur le développement de projets de films et de séries pour le studio Komadoli notamment.

Biographical notes provided by the film production team
Selected films:

Marionnettes et objets au lycée

(

2019

)

Florian en décembre

(

2018

)

8

h

30

, cours de jeu

(

2017

)

La brève histoire du R

101

(

2016

)

La pêche

(

2013

)
You would like