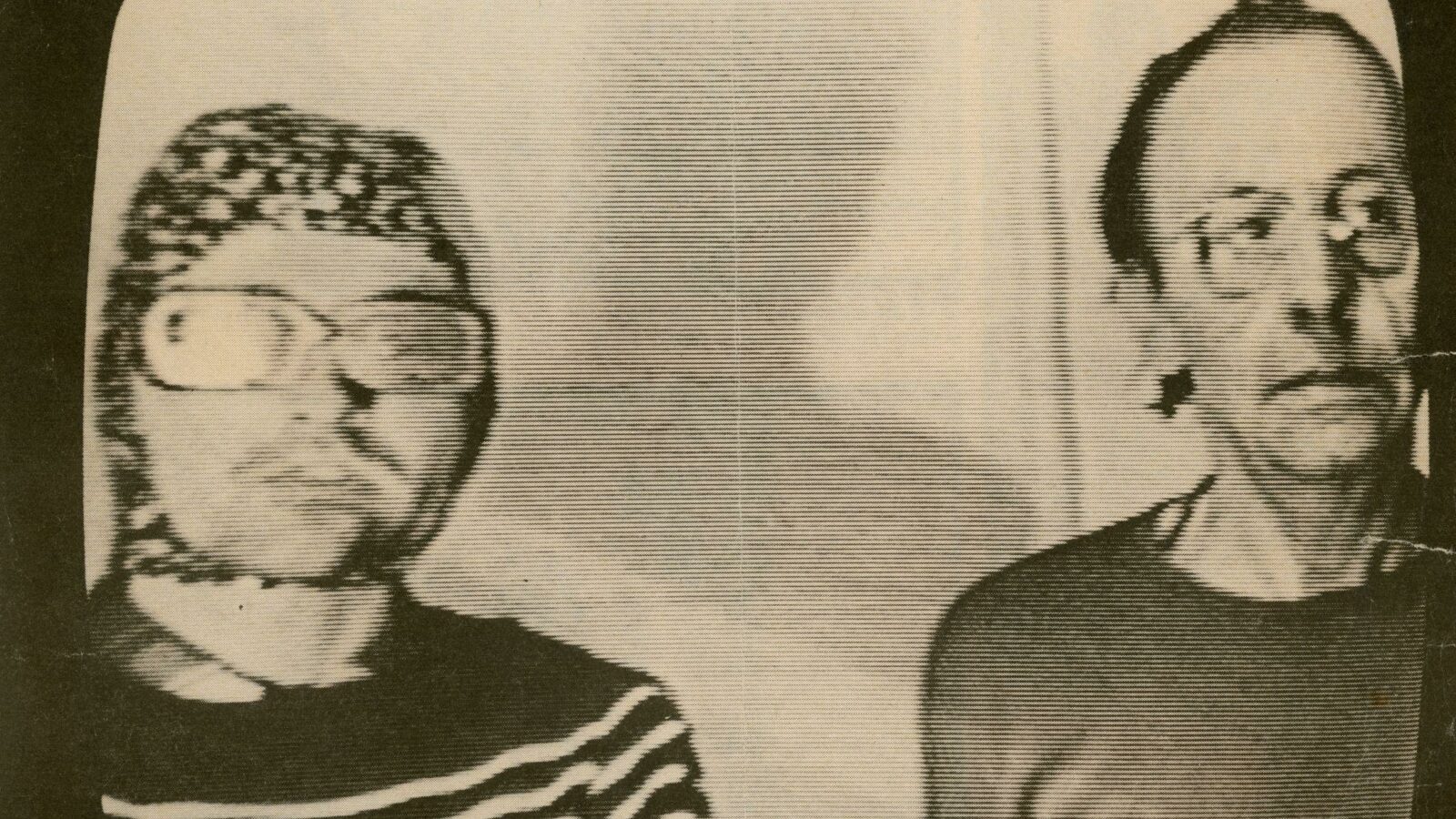 Les Vidéographes
2

 — Performance pour un écran
Les Vidéographes – Performance for the Screen

The year

2021

marks the

50

th

anniversary of Le Vidéographe, a Montreal artist-run centre dedicated to research and presentation of the moving image. The

FIFA

is partnering with the centre to present two programs curated by Montreal-based videomaker and filmmaker Luc Bourdon at the invitation of Le Vidéographe.

Ever since Le Vidéographe was launched in

1970

, artists and practitioners in visual arts, dance, theatre, and performance have been part of the adventure. The works they produce allow them to experiment with their own image, to film their performances, or to look at their practice through the audiovisual medium. This second program, entitled

Les Vidéographes – Performance for the Screen

, comprises a selection of seven short videos made between

1977

and

2016

that illustrate the art of performance video and feature the pioneer of the genre, none other than marshalore.

Luc Bourdon is one of the major figures in videography in Canada. Over more than

25

years, he has created some

50

works in various genres — documentary, fiction, experimental — many of them with arts and culture as the primary subject and history and memory as dominant themes.

Infraduction

 — Monty Cantsin. Canada.

1982

.

7

min. French.

Fluxus artist Robert Filliou and artist Istvan Kantor engage in a language game A triptych of performance art between mentor and disciple, father and son, and parallel worlds.

Oh la la du narratif

 — Sylvie Laliberté. Canada.

1997

.

14

min. French.

This is a story about a love story. Told within the limits of the screen, it shows how much love tends towards freedom — even when it's a story confined by its own history and form; in this case, video.

Rut

 — Yudi Sewraj. Canada.

1998

.

3

min. No dialogue.

A rut is a groove or path worn down through prolonged use or habit. However, it is also the mating season of various animals. Artist Yudi Sewraj gives an unsettling performance of rare simplicity.

Emporium

 — Nathalie Bujold. Canada.

1999

.

11

min. French.

In this household goods store, ideas are sold. A series of unlikely moments, of games played in the kitchen with feet, hands, mouth and the radio.

12

Hours

 — Rachel Echenberg. Canada.

2001

.

8

min. No dialogue.

A woman is walking down the street on a cold winter's morning when she stops and stands still for the duration of the day, while the world goes on around her. She remains, eyes closed, present yet unmoving. A

12

-hour stretch of action/non-action.

Street Actions

 — marshalore. Canada.

1977

.

6

min. English.

A reflection on street performance and its power to infiltrate the fabric of the city through the repetition of an image of a man helping the artist as she walks along a Montreal street.

Vampire domestique

 — Sylvanie Tendron. Canada/​France.

2016

.

8

min. No dialogue.

Welcome to the patriarchal society where a woman hindered by her male demons lives her daily life without flinching.
Director

Nathalie Bujold,

Monty Cantsin,

Rachel Echenberg,

Sylvie Laliberté,

Marshalore,

Yudi Sewraj,

Sylvanie Tendron
You would like