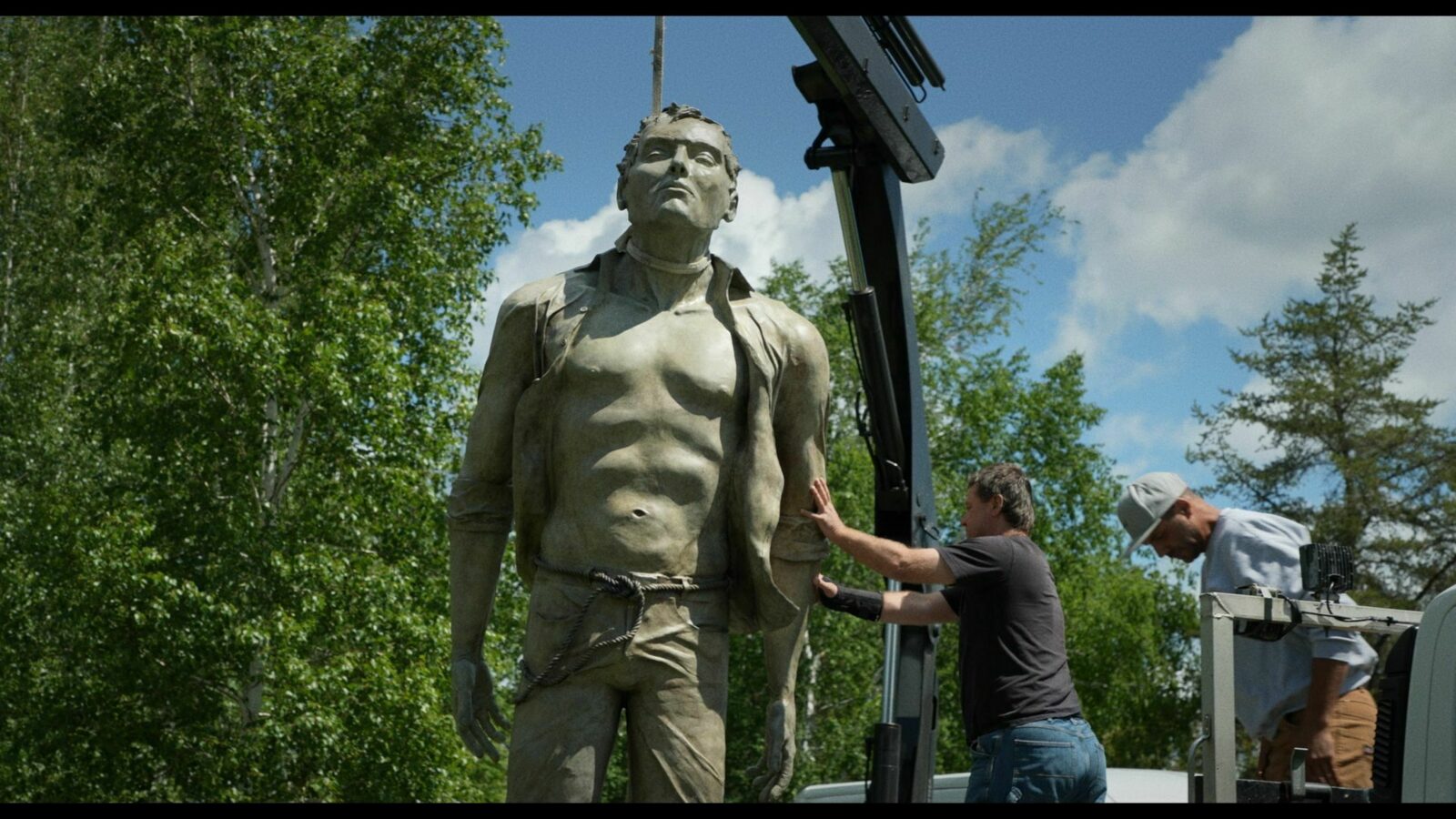 Libre
Hélène Bélanger-Martin
This intimate documentary follows the journey of the sculptor André Desjardins, who begins the creation of a monumental sculpture meant to be installed on the shores of Lake Memphremagog, where he spent his childhood and teenage years. Desjardins welcomes us into his studio, nestled in the heart of the forest. Alone, in silence, he sands, rubs, cuts, and carves. The sounds of nature merge with those of the tools he uses. The seasons pass. Slowly, free, a kneeling figure more than eight feet tall is born before our eyes. The long process is punctuated by the thoughts that Desjardins shares here and there, plunging back into the memories of his childhood marked by mourning, loneliness, and an unquenchable need to create.
| | |
| --- | --- |
| Director | Hélène Bélanger-Martin |
| Production | Luc Paquet |
| Editing | Annie Deniel |
| Sound Recording | Guy Hamelin |
| Colorization | Tony Manolikakis |
| Artists | André Desjardins |
| Sound | Mélanie Gauthier |
| Sound mixing | Daniel Toussaint |
| Cinematography | Guy Hamelin |
| Music | Nicolas Marquis |
| Other | Doris Lapierre, Assistante à la réalisation |
Production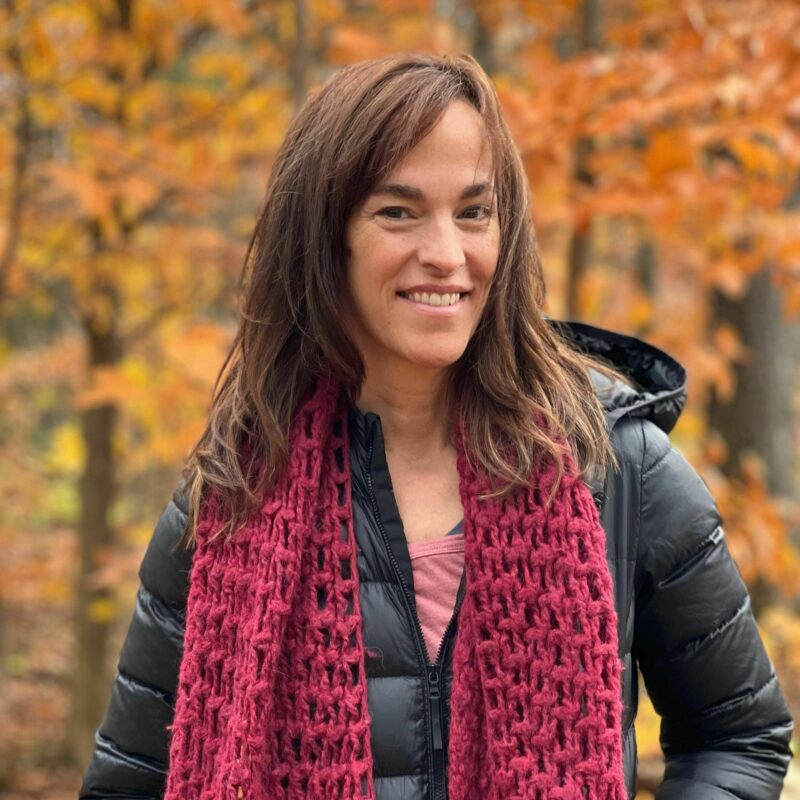 Hélène Bélanger-Martin
Gallery owner and filmmaker,
Hélène Bélanger-Martin
is fascinated by artist studios. This intimate and often impenetrable creative space speak volumes to her. There, she senses gestures, breath, matter, brush strokes, doubt, spontaneity, exploration. All of these are at the very core of her films. This is also what she shares with those who visit her gallery.
After completing a bachelor's in Art History at the Université du Québec à Montréal, Hélène attends the cinematography training program at L'
INIS
. At the end of her studies, she directs several short films and her first feature film
La peau et les os, après
released in
2008
. She takes on a new challenge and opens her own art venue, Galerie
ROCCIA
. First located on St-Laurent Boulevard in Montreal, the gallery is now established in the heart of the charming city of Magog.
Over the years, her dual role as gallery owner and filmmaker become closely intertwined and her cinematography now solely includes films on art. Her documentaries are intended as open windows on the intimacy of creation. Whether in
Visual Emotionism
,
Becoming
or
Nathalie Trépanier, sculptor of forgotten objects
, Hélène always invites the spectator into the heart of an artist's studio to witness, often in silence, the birth of a work of art.
This year, she presents her
9
th
film,
Libre
, a documentary that follows the creative process of her longtime life partner, painter and sculptor André Desjardins.
Biographical notes provided by the film production team
Selected films:
Nathalie Tréapnier, sculpteure d'objets oubliés
(
2012
)
Devenir
(
2011
)
Visual Emotionism
(
2010
)
La peau et les os, après
(
2008
)
Mardi matin quelque part
(
2004
)
In the same sessions
Centre Canadien d'Architecture
Saturday, march 19, 2022, 02:30 p.m.
Musée national des beaux-arts du Québec
Sunday, march 20, 2022, 01:30 p.m.
You would like