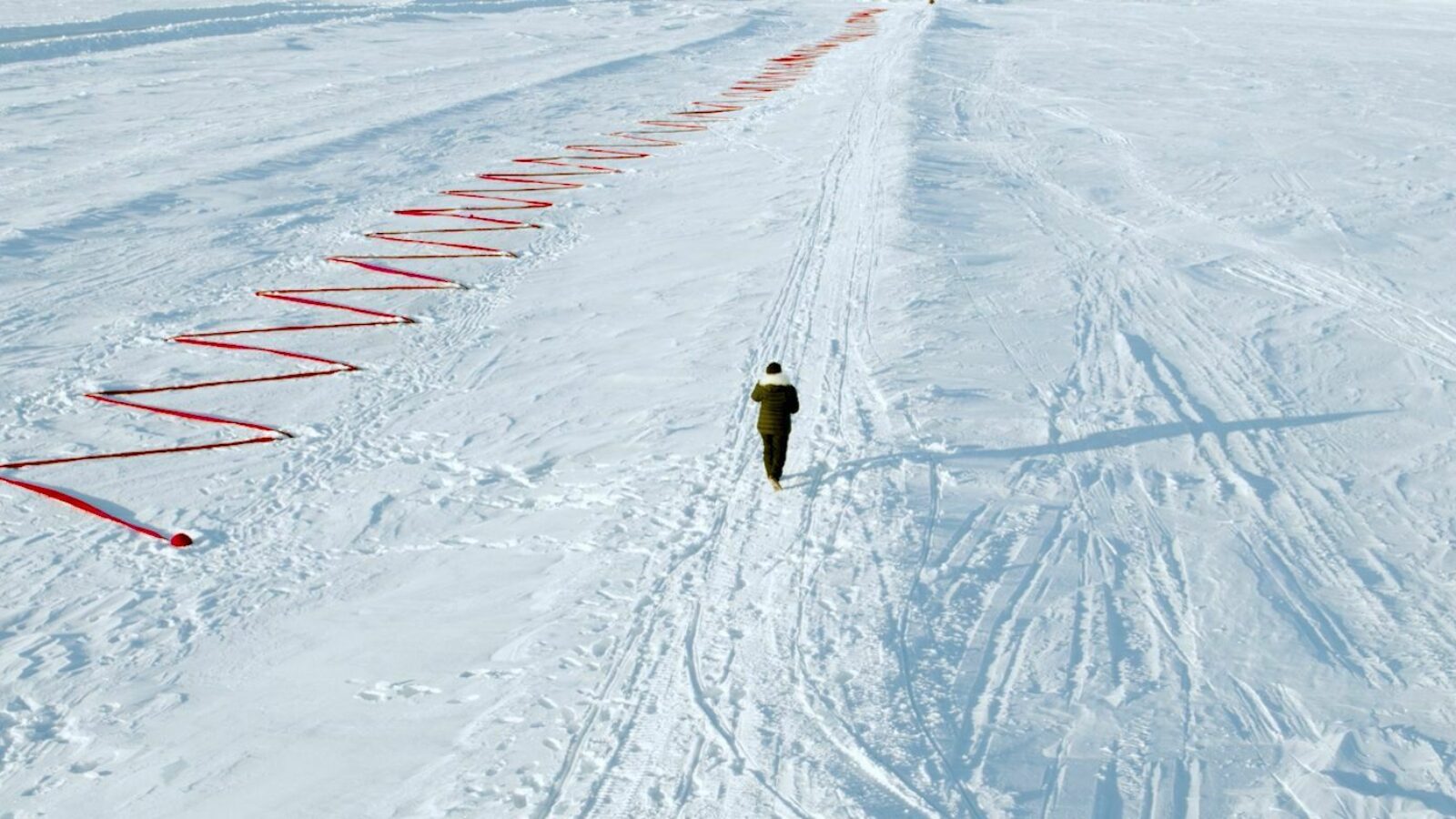 Stitching My Landscape
Maureen Gruben
This film is part of
Aseman Sabet​

'

s Carte Blanche
co-presented with
MUTEK
.
Stitching My Landscape
​
'
s core visual elements — red material stretched across ice — are embedded in a recollection artist
Maureen Gruben
has of her brother harvesting a seal: while processing the animal, he pulled a long, vivid, red string of fresh gut out taught against the white snow. Consisting of
111
ice holes connected with red broadcloth,
Stitching My Landscape
extends for nearly a thousand feet. It was installed April
23
rd
,
2017
, on an expanse of the frozen ocean surrounding Ibyuq Pingo, outside Gruben's home in the hamlet of Tuktoyaktuk. In this film, which is simultaneously documentation and artwork, aerial views reveal the sheer scale of the installation. They also reveal stunning marks in the snow: footprints, and sled and skidoo tracks. These are the usually invisible traces left by the artist's process, by everyone who was involved in supporting the process, and by those who visited the piece after it was created. The background audio is the sound of a traditional chisel that had belonged to Gruben's father, working the ice; it has been slowed down such that each moment of contact becomes reminiscent of a heartbeat.
Director

Maureen Gruben

Curating

Tania Willard

In collaboration with

Kyra Kordoski

Editing

Trevor Dixon-Bennet

Camera

Jay Blukaert,

Pablo Saravenja,

Kyra Kordoski
Production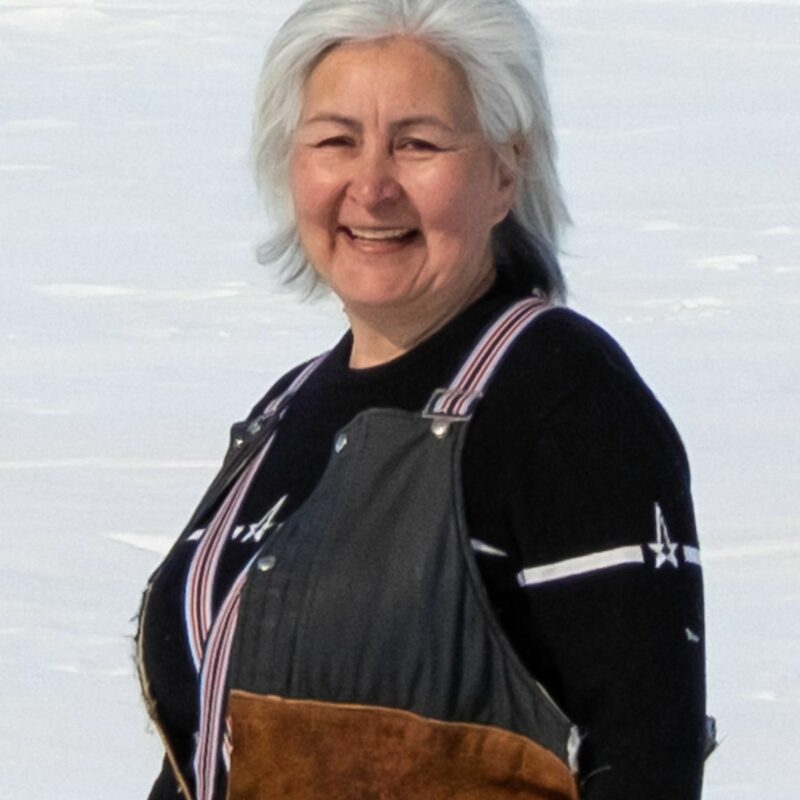 Maureen Gruben
Inuvialuk artist
Maureen Gruben
employs an intimate materiality as she disassembles and recombines disparate organic and industrial elements. Polar bear fur, beluga intestines, and seal skins encounter resins, metallic tape, and bubble wrap, forging critical links between life in the Western Arctic and global environmental and cultural concerns. Gruben was born and raised in Tuktoyaktuk where her parents were traditional knowledge keepers and founders of E. Gruben's Transport. She holds a
BFA
from the University of Victoria and exhibits regularly across Canada and internationally. She was longlisted for the
2019
Aesthetica Art Prize and the
2021
Sobey Art Prize, and her work is held in national and private collections.
Biographical notes provided by the film production team
You would like