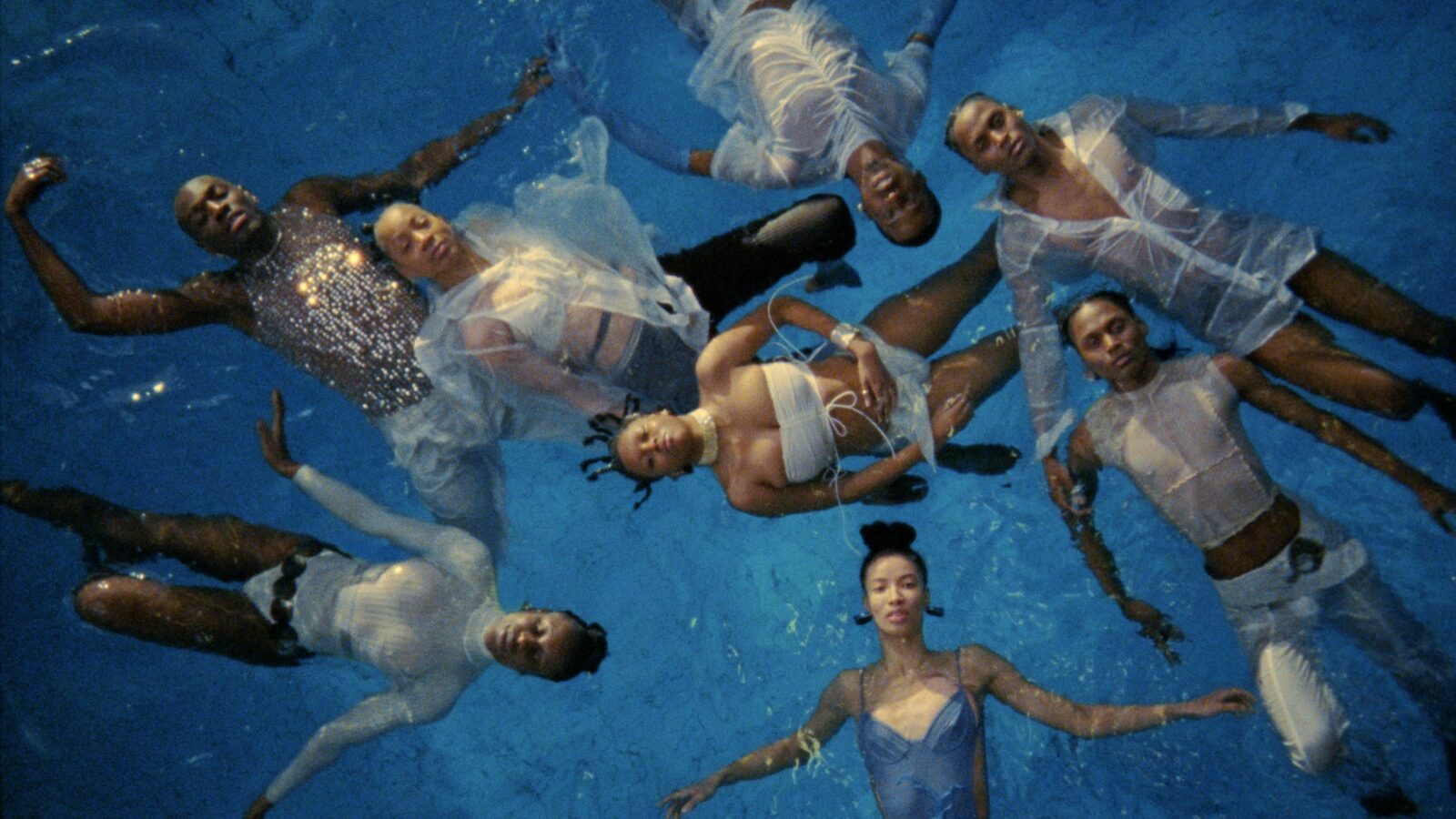 Wata
Ronan Mckenzie,
Joy Yamusangie
This film will be presented during the event
La Nuit de la danse
on March
18
,
2022
at Théâtre Outremont.
Wata
follows the journey of jazz music and crosses the waters, from its African influences to its emergence in New Orleans and its current resurgence in London. In this film, jazz is embodied as the African water spirit
Mami Wata
, whose history, like that of jazz, has crossed countries, oceans, and generations.
Director

Ronan Mckenzie,

Joy Yamusangie

Editing

Maxim Young

Sound

Melo Zed and Roxanne Tataei

Cinematographer

Beatriz Sastre

Cinematography

Beatriz Sastre
Production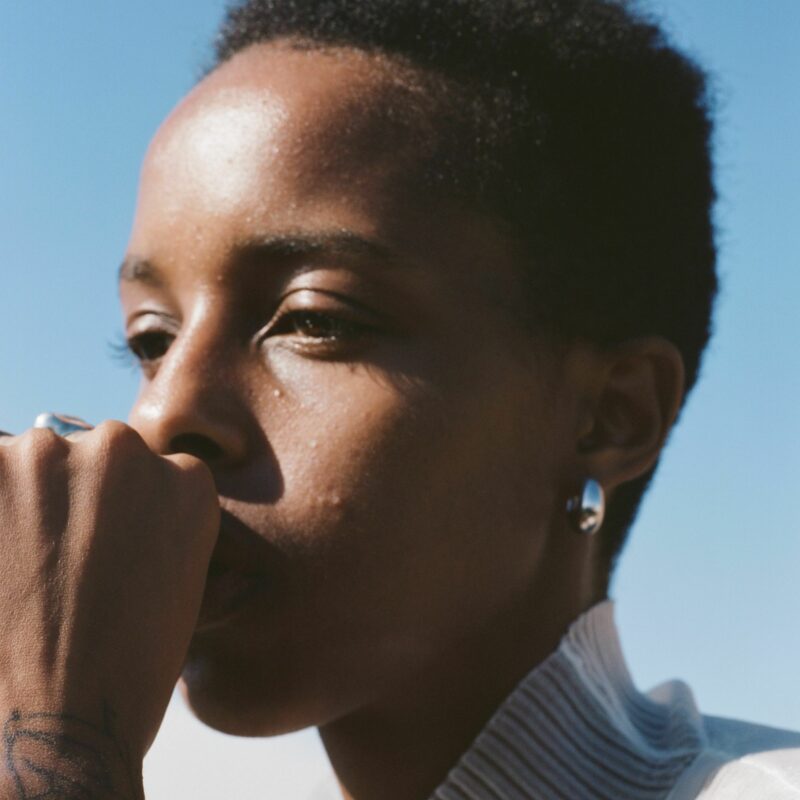 Ronan Mckenzie
Available in French onlyRonan Mckenzie
est une photographe, réalisatrice et artiste de Walthamstow, au Nord-Est de Londres. La pratique de Ronan se distingue par sa sensibilité à l'émotion honnête, à la vraie connexion et à la célébration de l'individualité à travers ses portraits exquis, émotifs et d'une beauté brûlante. S'étendant sur la photo, le film et l'exploration d'autres médiums, Ronan a exposé dans des espaces tels que Aperture Foundation, New York, Red Hook Labs, New York, Somerset House, Londres et The National Theatre, Londres. Ronan a travaillé avec des marques telles que Gucci, Glossier, Adidas, Stella McCartney, Nike, Universal Standard, et des publications incluent Luncheon, Dazed et Vogue
US
. En
2018
, elle a financé et organisé une exposition intitulée I'M
HOME
, qui présentait quatre photographes britanniques noires et souhaitait créer un espace artistique vraiment accessible. En
2020
, son premier court métrage rendu possible par Gucci a été présenté par le magazine Garage.
Biographical notes provided by the film production team
Selected films:

Universal Standard x Adidas

(

2019

)

Pitchfork x

FKA

Twigs

(

2019

)

Our Place

(

2019

)

Vaara — Made to move

(

2019

)

King

(

2018

)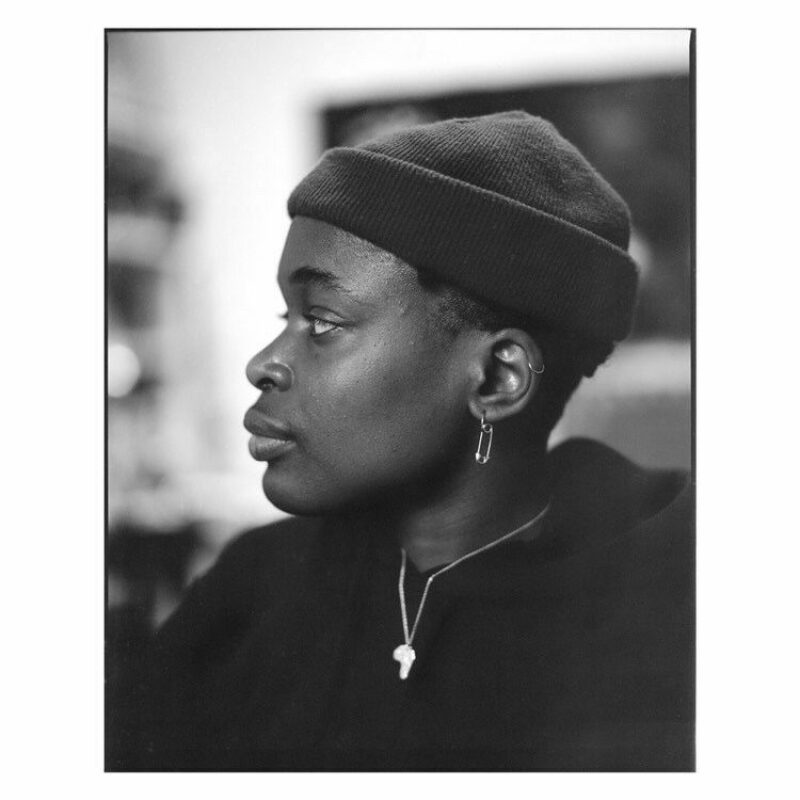 Joy Yamusangie
Joy Yamusangie
is a visual artist, specialising in illustration. Joy experiments with a range of traditional processes such as drawing, film, painting and collaging to produce mixed media pieces. Their previous projects have included a public art installation commissioned by Tate Collectives, the London Borough of Culture award and the cover for the
2021
Penguin edition of C. L. R. James' Minty Alley.
Biographical notes provided by the film production team
In the same session
Théâtre Outremont
Friday, march 18, 2022, 05:30 p.m.
You would like