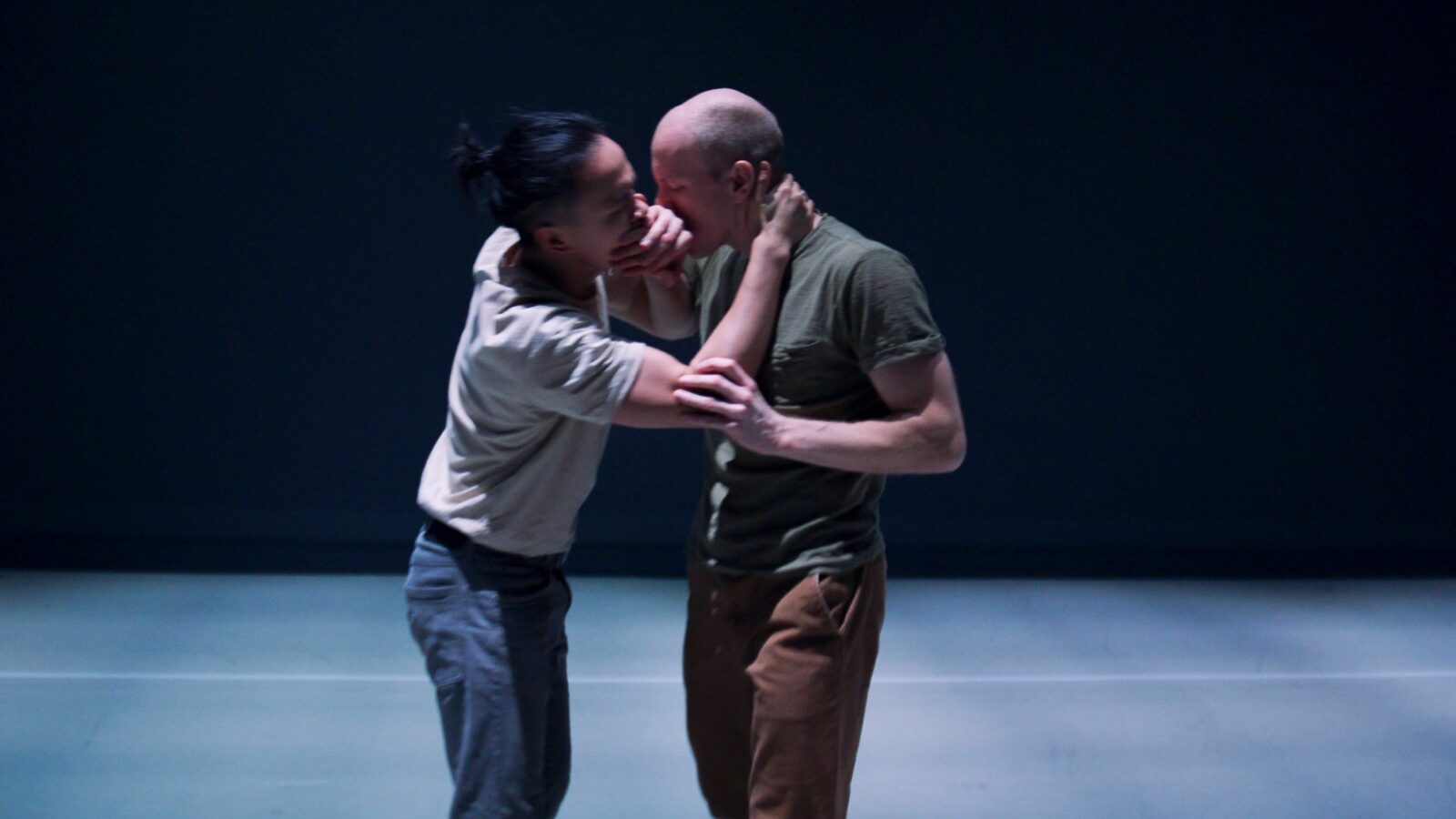 This film is presented during the event
La Nuit de la danse
on March
18
,
2022
at
Théâtre Outremont.
[d]eux
explores the duality, duplicity, and reciprocity of two human beings. Choreographer and dancer
Andrew Skeels
and dancer
Charles Brecard
perform a pas de deux that retraces the stages of a long and tumultuous relationship. Enhanced by the cinematographic approach of Montreal director
Fréderic Baune
, their gestures illustrate their introspection and their struggle with their inner demons.
Director

Frédéric Baune

Director of Photography

Yan Ladouceur

Technician

Claude Pothier,

Claude Plante,

Richard Gravel,

Nathalie Goyer,

Jacques Foulem,

Gaetan Boufard,

Pierre Berthiaume

Production

Pierre Des Marais,

Caroline Ohrt,

Danse Danse,

Baune Studio

Production Manager

Frédéric Baune

Participation

Agathe Henninger

Editing

Frédéric Baune

Sound Recording

Sinan Saber

Colorization

Frédéric Baune

Choreography

Andrew Skeels

Cast

Andrew Skeels,

Charles Brecard

Technical Direction

Hervé Holdrinet

Sound mixing

Pixel audio

Graphic Creation

Raymond Danielle

Lighting

Hervé Holdrinet

Music

Hildur Gudnadottir

Other

Francois Bouchard
Production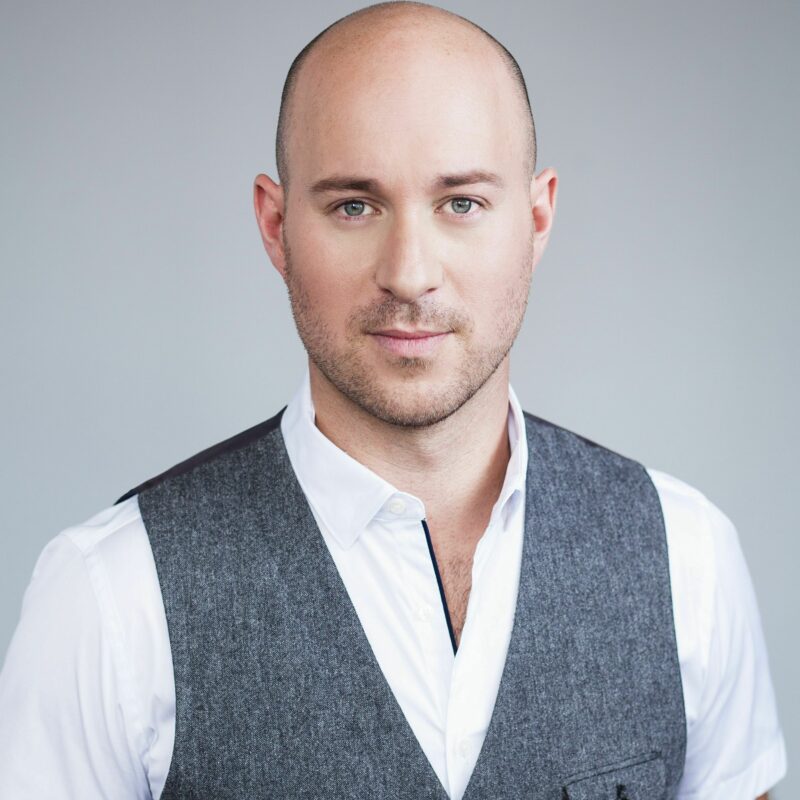 Frédéric Baune
Frédéric Baune
is someone who is passionate about sound and images but first and foremost by human beings. He's a director, producer, editor, sound technician. In sum, he's a versatile, multidisciplinary autodidact. Influenced by his cinematographic and anthropological studies, he constantly flirts with documentaries, music videos and fiction.
With
16
years of experience, Fred Baune is often called upon for
TV
or corporate projects. He first began his career as a copywriter for some of Quebec's most renowned firms. He then co-founded
FIZ
Studio, an agency specialized in producing corporate videos. For him, teamwork and being surrounded by the best talent are the keys to success.
With two partners, he founded Kid Kdac, a company dedicated to renting cinematographic equipment.
In
2020
, in the middle of a global pandemic, Fred Baune cofounded Les slacheurs, a group of multidisciplinary artists where he is a producer and creator. He has also dedicated himself to his other passion, dance, with the foundation of
BAUNE
Studio where he produces and directs livestreaming and film dance projects in partnership with broadcasters such as Danse-Danse and Danse-Cité.
Biographical notes provided by the film production team
RAM
(
2021
)
Verso
(
2020
)
Papillon
(
2020
)
Entre ces lieux, ils danseront!
(
2019
)
Sourdine
(
2019
)
In the same session
Théâtre Outremont
Friday, march 18, 2022, 05:30 p.m.
You would like