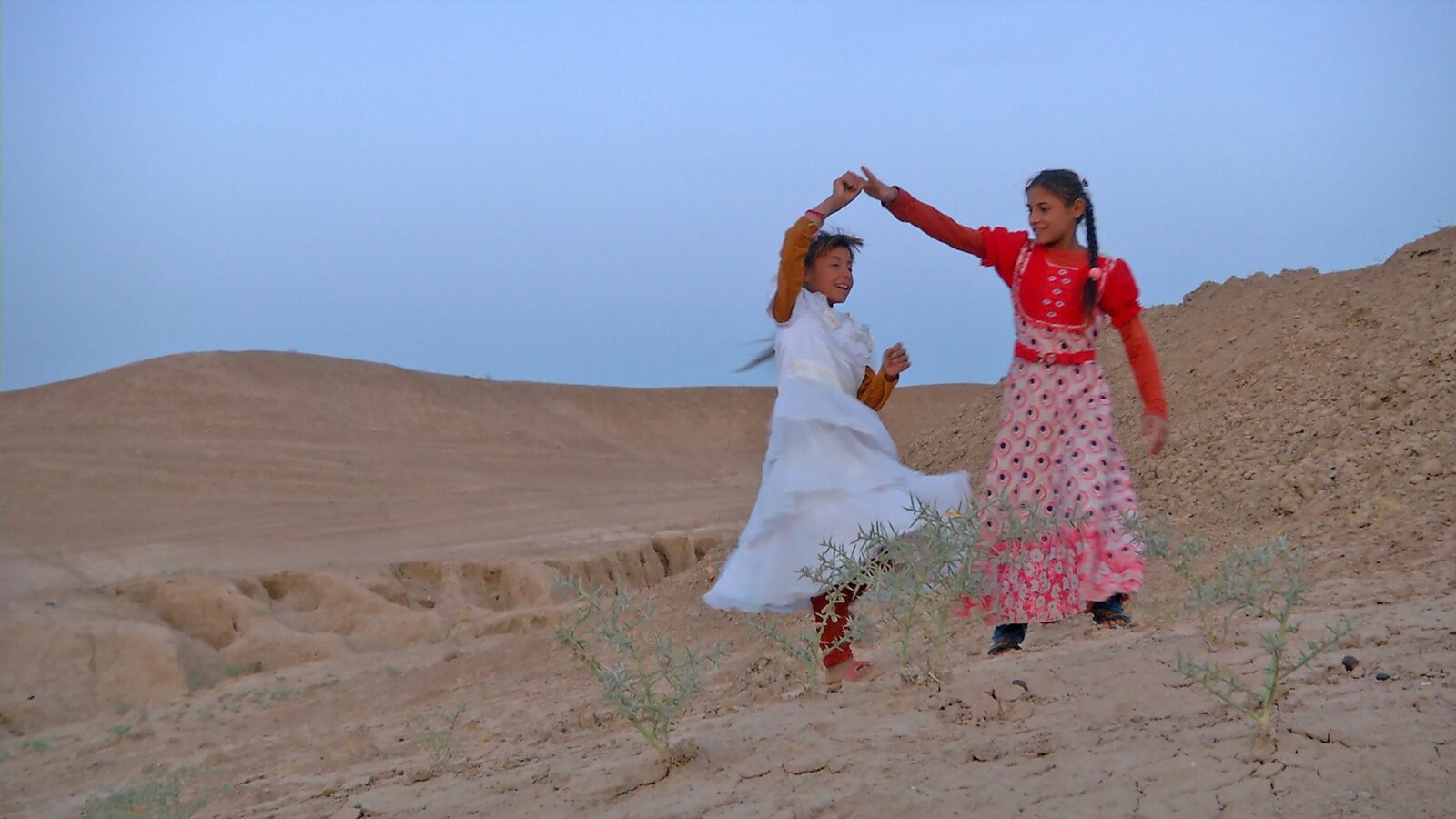 Sandlines, the Story of History
Francis Alÿs
The International Festival of Films on Art (

FIFA

) and

MOMENTA

Biennale de l'image

partner up to present

Sandlines, the Story of History

by

Francis Alÿs

at the Festival's

39

th

edition.

Feature film

Sandlines, the Story of History

, filmed between

2018

and

2020

near a Yezidi refugee camp in Iraq, is part of a series of projects that has seen Belgian artist

Francis Alÿs

work with children all over the world. Since

2016

, he has completed seven projects in Iraq, including this latest work of historical fiction. The artist asked children from a mountain village

20

km from Mosul to revisit a century of their country's history: from the Sykes-Picot agreement in May

1916

, right up to the influence of the Daesh terrorist group in

2016

. This collaboration between the artist and the children — who have a knack for interpreting a series of events in their own way — results in works that raise issues of borders and territories.
Overview of some festivals:
Sundance Film Festival, United States (
2020
).
IFFR
, International Film Festival Rotterdam, Netherlands (
2020
).
Punto de Vista International Documentary Film Festival, Spain (
2020
).
FICUNAM
, International Cinema Festival, Mexico (
2020
).
FID
, Marseille International Film Festival, France (
2020
).
Aryan International Children's Film Festival of Jaipur, India (
2020
).
Director

Francis Alÿs

Script

Francis Alÿs

Editing

Julien Devaux

Cast

Ali (The Frenchman),

Barzan (The Soldier),

Hanane (The Runaway Girl),

Bachar (The Ottoman),

Fatma (The Narrator),

Demoa (The Narrator's Companion),

Gibran (The Lawyer),

Sa'ef (The Kurd),

Yousef & Yasin (The Jihadists),

Mohamed (The Englishman),

Younis (The Banker),

Younis (The Arab),

Amudi (Saddam Hussein),

Amudi (King Faisal),

Gufran (Gertrude Bell),

Yasin, Barzan & Alaoui (Captain America)

Sound

Felix Blume

Cinematography

Julien Devaux,

Ivan Boccara,

Francis Alÿs

Costumes

Francis Alÿs

Other

Co-production Ruya Foundation
Production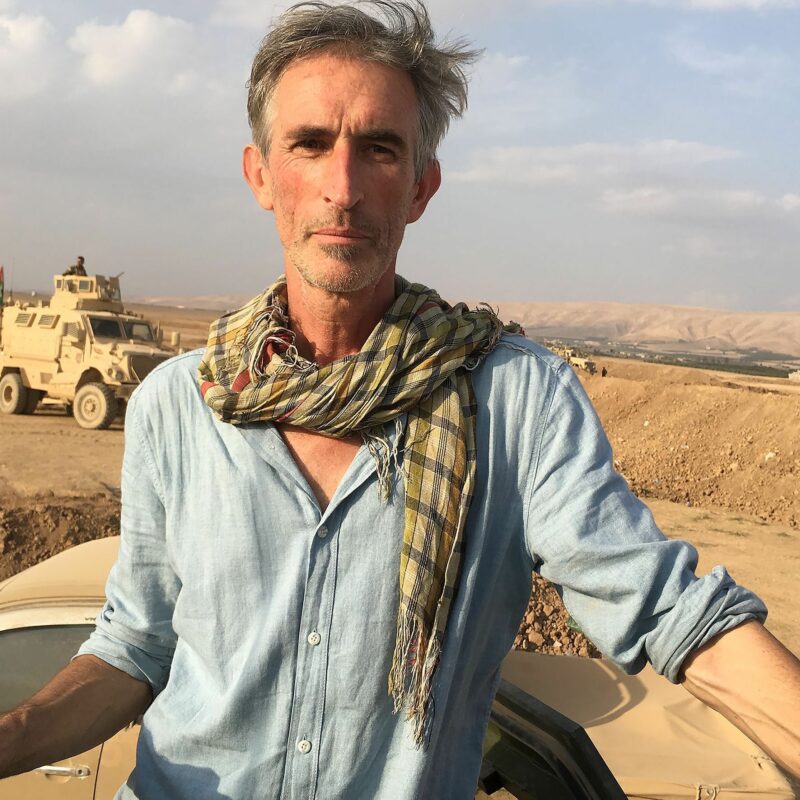 Francis Alÿs
Trained as an architect and urbanist,
Francis Alÿs
moved to Mexico in
1986
to work with local
NGO
's. In
1990
he entered the field of visual arts. His practice embraces multiple media, from painting and drawing to video and photography.
Although his studio is based in Mexico City, he has done over the last
20
years numerous projects in collaboration with local communities around the world, from South America to North Africa and Middle East. For example, in Peru he produced an event where
500
volunteers moved a sand dune just a few centimeters (When Faith Moves Mountains, Lima,
2002
).
Since
2016
he has been engaged in a series of new projects in Iraq, such as Hopscotch (
2016
), produced in collaboration with the Yazidi Refugee Camp of Sharya, Duhok, Iraq, or Color Matching (
2016
), filmed while being embedded with Kurdish forces during the siege of Mosul. In
2020
he premiered the feature film Sandlines produced in collaboration with Julien Devaux and the children of a small mountain village of the Nineveh province in festivals such as Sundance, the International Film Festival Rotterdam, and Mexico City's Ficunam.
Francis Alÿs has had solo exhibitions in museums worldwide, such as the Rockbund Art Museum (
RAM
), Shanghai,
2018
; Ikon Gallery, Birmingham,
2018
; Art Gallery of Ontario, Toronto,
2017
; Museo Nacional de Bellas Artes de la Habana, Havana,
2016
; Museo Tamayo Arte Contemporáneo, Mexico City,
2015
; dOCUMENTA (
13
), Kassel, Germany, and Kabul, Afghanistan; Museum of Contemporary Art, Tokyo,
2013
; Museum of Modern Art (MoMA), New York,
2011
; Tate Modern, London,
2010
; Bass Museum of Art, Miami,
2009
; Dia Art Foundation, New York,
2007
; Hammer Museum, Los Angeles,
2007
; The Israel Museum, Jerusalem,
2005
; Museu d'Art Contemporani, Barcelona,
2005
; Museo Nacional de Arte Reina Sofía, Madrid,
2003
; Museo de Arte Moderno, Mexico City,
1997
, among others. He was awarded the Blue Orange prize in
2004
, the Vincent Award in
2008
, the BACA-laureate prize in
2010
, the
EYE
Art
&
Film Prize from
EYE
Filmmuseum in
2018
. In
2020
, he received the Whitechapel Gallery Art Icon Award and the Rolf Schock Prize in Visual Arts. Francis Alÿs will represent Belgium at the
2022
Venice Biennale.
Biographical notes provided by the film production team
Selected films:

Color Matching

(

2016

)

The silence of Ani

(

2015

)

Lada Kopeika Project

(

2014

)

Paradox of Praxis

5

(

2013

)

REEL

/

UNREEL

(

2011

)

D.O./U.N.D.O.

(

2008

)
You would like