Barbara Hannigan is a renowned soprano and exceptionally talented artist as well, who began conducting more recently in her career. This documentary shows Hannigan preparing to conduct her first opera, Stravinsky's masterpiece The Rake's Progress. From the auditions to opening night, we discover a dedicated, passionate and sensitive woman. A behind-the-scenes look at the creative process, the documentary gives privileged access to special moments filled with excitement and magic.
| | |
| --- | --- |
| Director | Maria Stodtmeier |
| Editing | Brigitte Maria Schmidle |
| Sound | Christoph Wonneberger |
| Sound mixing | Markus Krohn |
| Cinematography | Michael Boomers |
Present in these collections
Production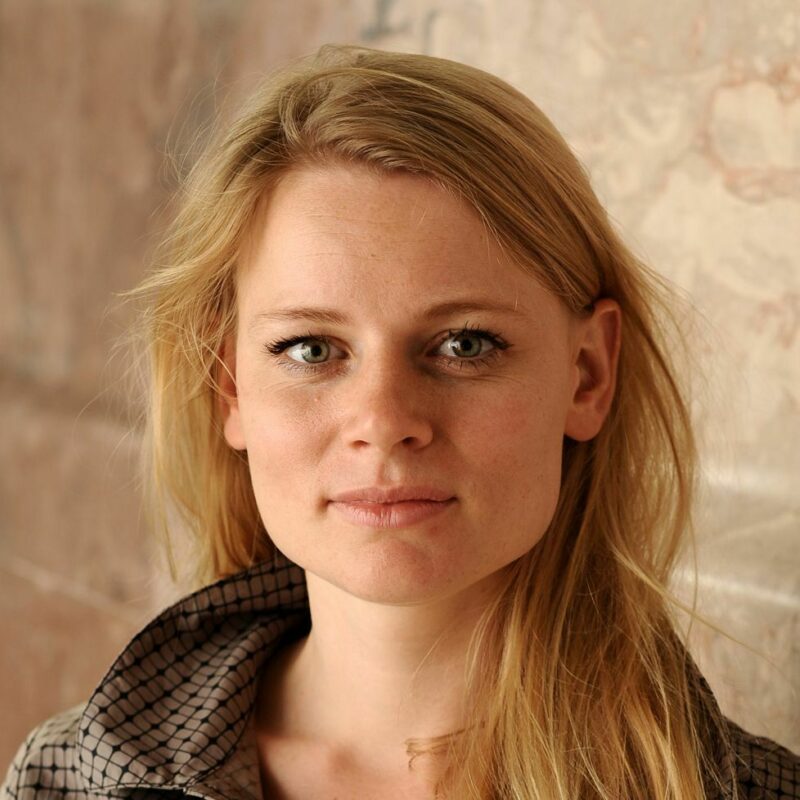 Maria Stodtmeier
After highschool, Maria Stodtmeier worked for two years in the Literaturwerkstatt Berlin as a production assistant for the Millennium Project
Literature Express Europe
2000
. The train journey with a hundred authors across Europe became the initial spark for the study of cultural work with a focus on postcolonial studies and literature in Potsdam, with additional semesters abroad in Hungary and Spain.
In addition to studying, she worked for the Gustav Mahler Youth Orchestra in Vienna and was involved in the preparation and performance of a total of
12
orchestral tours with conductors such as Claudio Abbado and Pierre Boulez. Fascinated by the impressions on a journey through Venezuela in
2006
, she came up with the idea of the documentary film
El Sistema
, which she co-directed with Paul Smaczny.
Since the founding of the company Accentus Music, Maria Stodtmeier supports the team in the project development and realization of classical concert recordings and documentary films as author, director and producer. Her most recent directorial work
In Between — The Composer Isang Yun in North and South Korea
was awarded as ​
"
Best Documentary" at the Mumbai International Film Festival
2014
and was nominated for the German ​
"
Grimme Preis
2015
". In
2016
, she co-directed the documentary
Maestras – The Long Journey of Women to the Podium
.
Biographies have been provided by third parties.
Maestras: The Long Journey of Women to the Podium
(
2018
);
In Between: Isang Yun in North and South Korea
(
2014
);
The Philarmonics in concert
(
2012
);
El sistema
(
2008
)
You would like