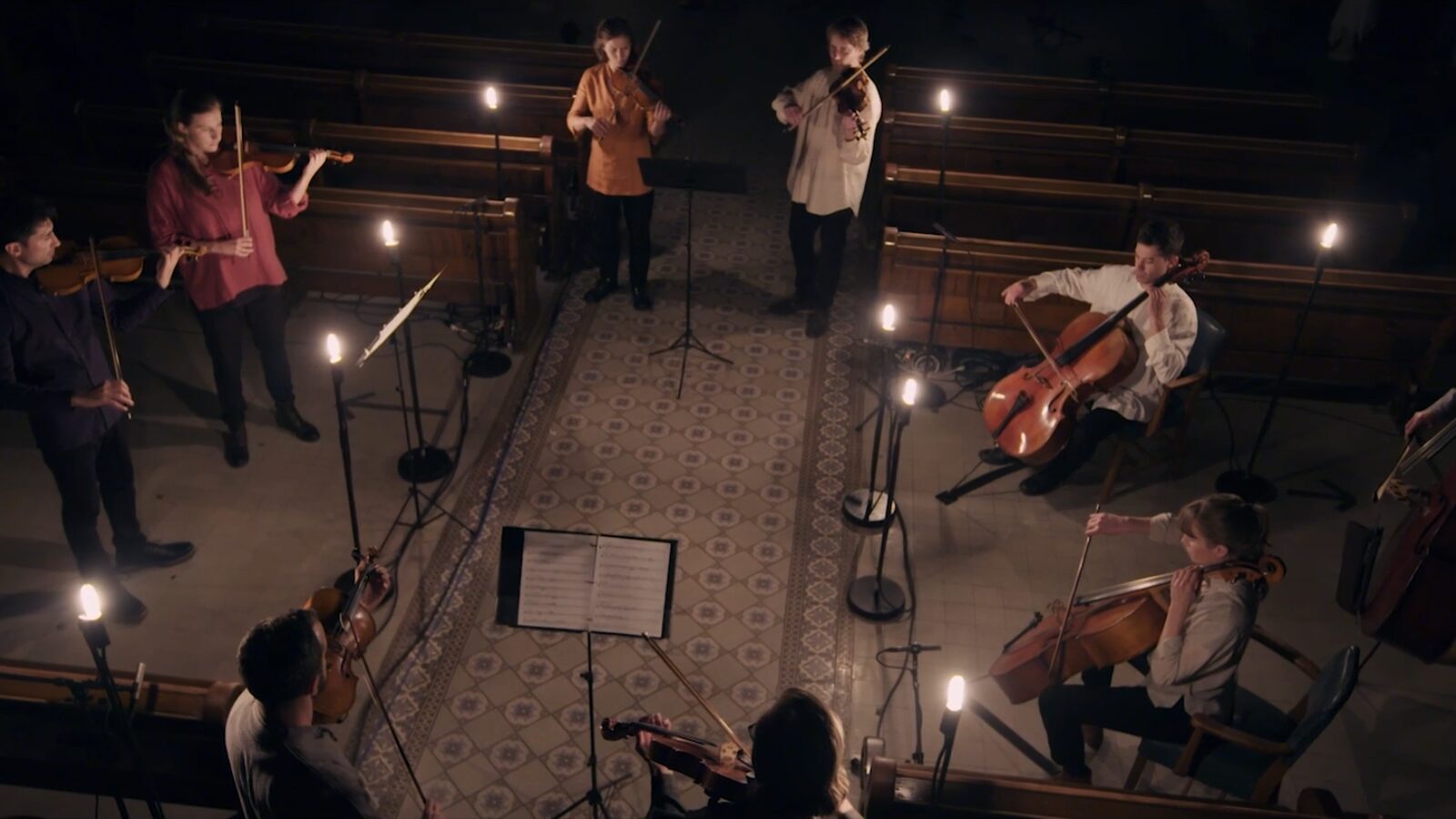 Rituæls
Benoît Fry,
Lucas Harrison Rupnik
This film-concert by Montreal chamber music group collectif
9
features compositions dating from the Middle Ages to the
21
st
Century in a multidisciplinary work. A true mystical artistic experience,
Rituæls
confronts the infinitely large and the infinitely small, the cosmic and the microscopic, asking the delicate question of our place in the universe, in relation to our environment. This metaphysical exploration is complemented by the performance of the charismatic Montreal dancer Stacey Désilier, whose presence enchants throughout the concert.
Codirection

Lucas Harrison Rupnik,

Benoît Fry

Camera

André Poitras,

Visa Niemeläinen,

Martin Gros,

Benoît Fry

Choreography

Stacey Désilier

Artists

Collectif9,

Andrea Stewart,

Elizabeth Skinner,

Robert Margaryan,

Xavier Lepage-Brault,

John Corban,

Jérémie Cloutier,

Scott Chancey,

Chloé Chabanole,

Thibault Bertin-Maghit

Sound

Carl Talbot

Concept

Thibault Bertin-Maghit

Decoration

Joëlle Harbec

Lighting

Alexandre Péloquin

Music

Hildegard Von Bingen,

Michael Tippett,

Arvo Pärt,

Jocelyn Morlock,

Nicole Lizée,

Bryce Dessner
Production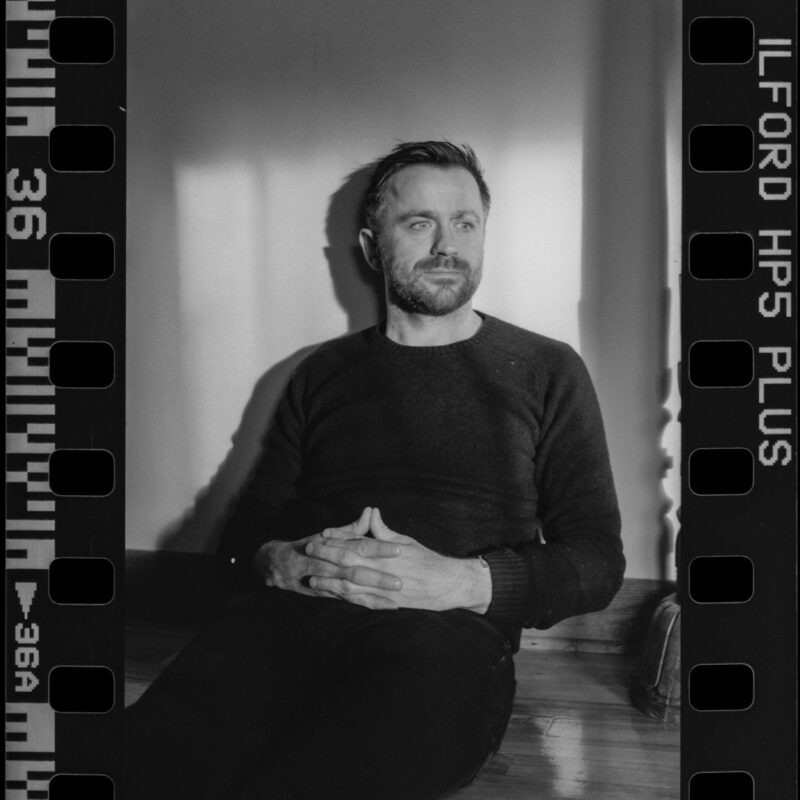 Benoît Fry
Benoit Fry is a director, editor, and cameraman, and has been creating promotional content, music videos, fiction films, and documentaries for
15
years. He is known for producing sequences filled with emotion and for his impressive efficiency. With a solid cinematographic background, he is a masterful visual storyteller. He describes himself as a ​
"
creator of atmospheres". A perfectionist, he always follows his ideas to the very end.
Passionate about film photography (he regularly shoots Super
8
film), he is also a photographer, and produces medium format film portraits, developed in his darkroom by hand. He has been part of the Shoot Studio team in Montreal since
2017
.
Biographies have been provided by third parties.
Rituæls
(
2021
) ;
La nuit des chevaux volants
(
2021
) ;
Vidjay Rangaya: Le temps des perdus
(
2019
)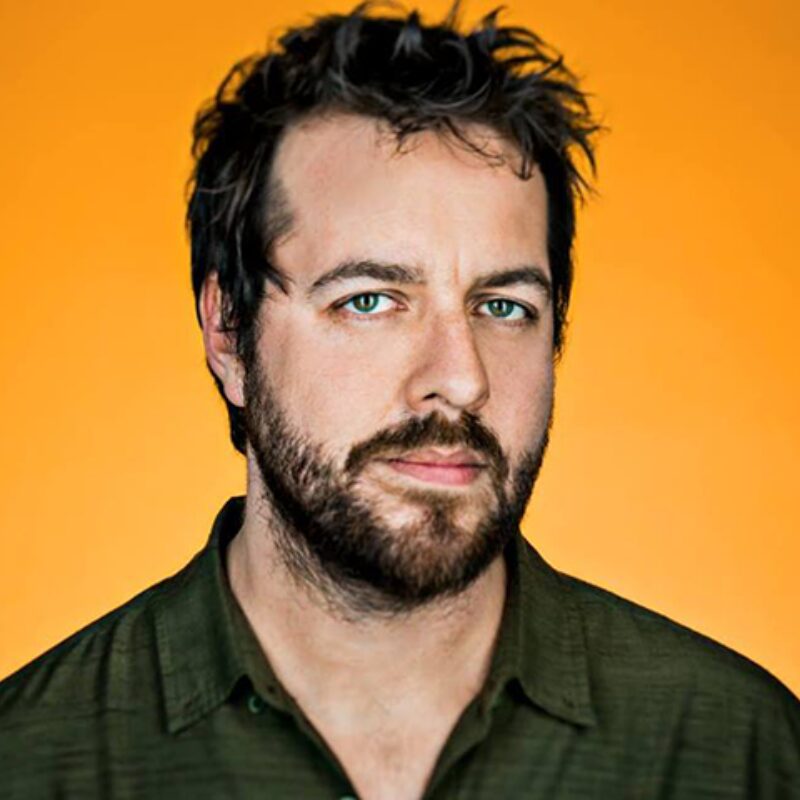 Lucas Harrison Rupnik
Director, cameraman, editor, sound engineer and mixer, Lucas is recognized for his versatility, his autonomy, his openness and his clear and bold vision. Son of a photographer from a varied background, he likes challenges and is an enthusiast of music, cinema and the sea. He has a recording studio, learns quickly and is not afraid of the most complex software and equipment. Lucas loves road trips, he never gets tired of watching the movie Jaws, he wakes up without an alarm, and loves natural imperfections.

Biographies have been provided by third parties.
Rituæls
(
2021
) ;
Sucré salé
(
2016
−
2020
) ;
Moments
(
2019
) ;
Québec Western
(
2015
) ;
Folk toi folk moi
(
2014
) ;
Un air de famille
(
2013
)
You would like