A ​
"
sneak up" is a traditional song and dance performed at a powwow. The dancers' movements recall those of past warriors who would slip behind enemy lines to launch an attack, and the traditional dance features slow steps and head movements that reflect the importance of observation, made in time with the music. In this film, dancers adorned in traditional dress are captured via rotoscoping — a type of animation that lends a sense of volatility, highlighting the special significance of every movement.
Director

Raymond Caplin

Production

Mélanie Brière

Cinematographer

Clark Ferguson

Animation

Ray Caplin

Music

Ray Caplin,

Shamu Martin
Production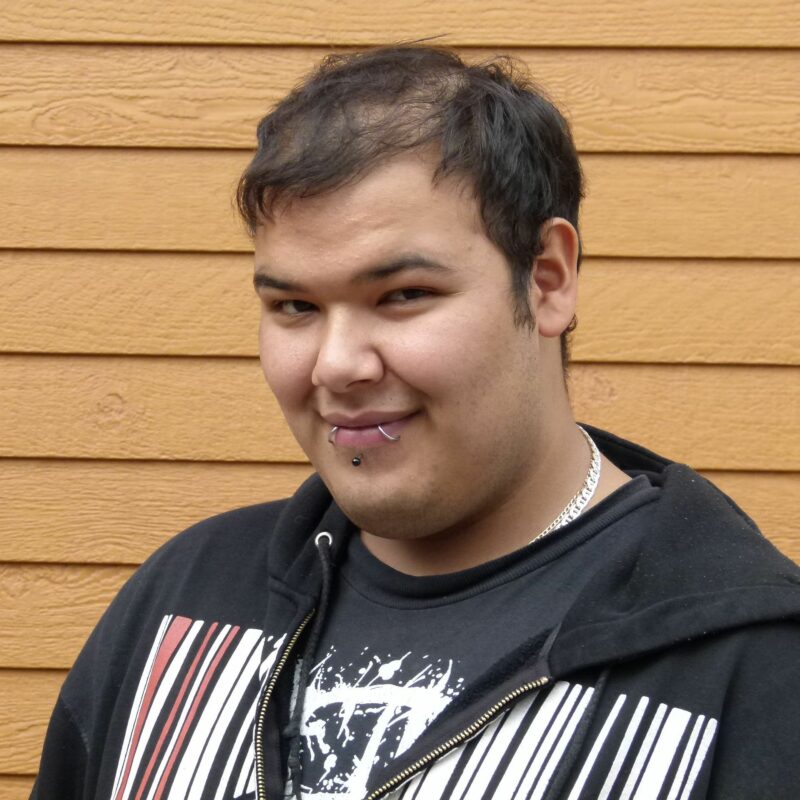 Raymond Caplin
Raymond Caplin
is an illustrator and animator who loves creating animated films. He enjoys exploring various artistic media and wants to pursue a career as an animator. His first film,
In Your Heart
, was awarded Best Experimental Film at the Winnipeg Aboriginal Film Festival as well as the Best Animated Film at the Arlington International Film Festival. (
2013
).
Biographical notes provided by the film production team
Missing offering
(
2016
)
Co-wreck the record
(
2016
)
Creation Story
(
2016
)
Traditional healing
(
2013
)
Finding the light
(
2013
)
In your heart
(
2012
)
You would like