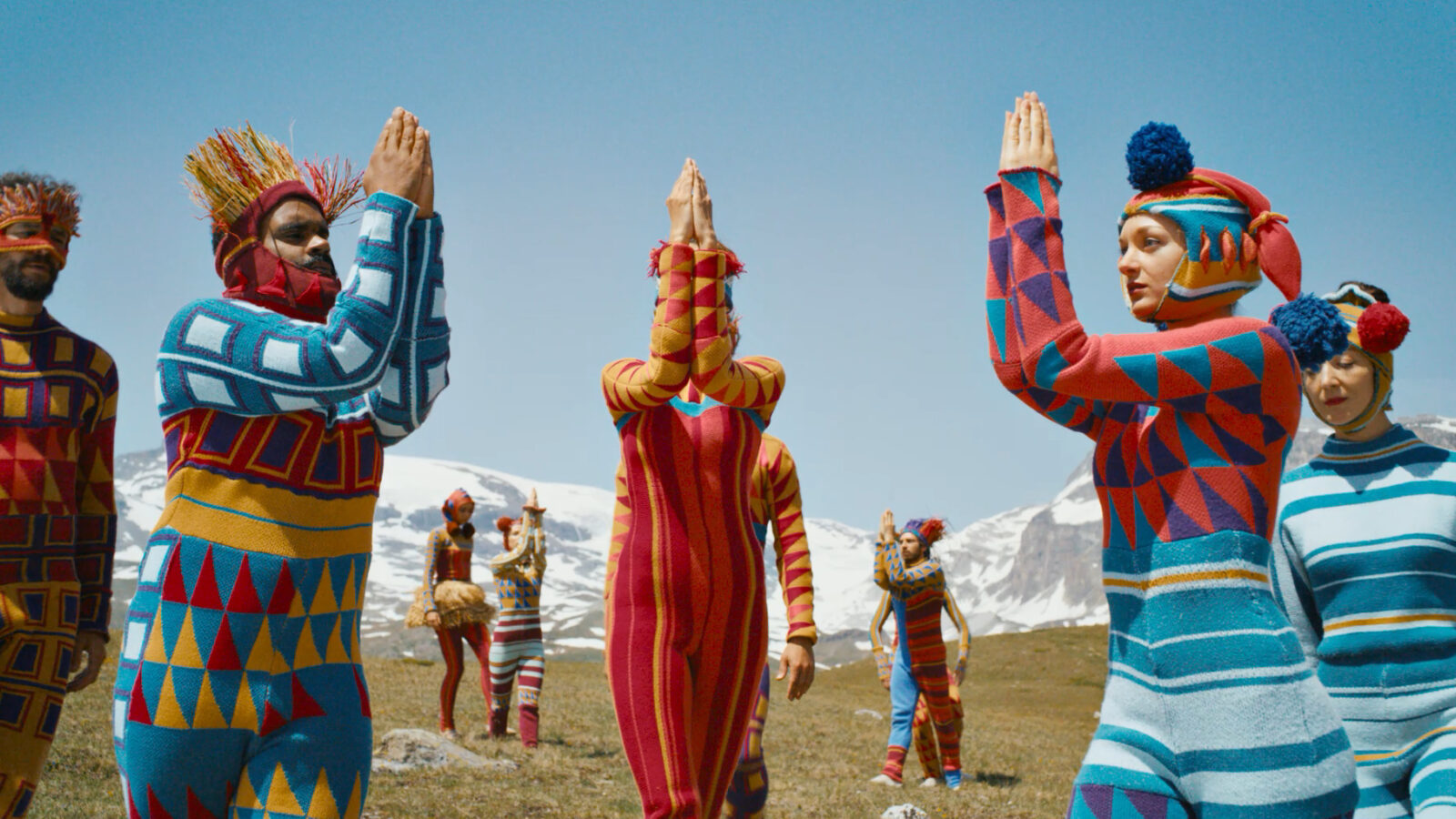 Vivaldi's
Philippe Decouflé
A group of dancers in brightly coloured costumes moves to the rhythms of Vivaldi. Their clothes and accessories might suggest a band of minstrels, if it weren't for their movements, which are much more typical of contemporary dance. The camera follows the action of the dancers, avoiding still shots, making every scene as dynamic as the last. The dreamlike setting is that of the Vanoise National Park in the Savoie region of France, where the green, flowered landscapes, snowy mountains, and bright blue sky bestow a captivating sense of light and beauty. A work by French choreographer Philippe Decouflé.
L'Etrange Festival, France (
2019
)
Director

Philippe Decouflé

Artists

Flavien Bernezet,

Milane Cathala,

Meritxell Checa Esteban,

Julien Ferranti,

Camille Gerbeau,

Aurélien Oudot,

Lisa Robert,

Alice Roland,

Jules Sadoughi,

Suzanne Soler,

Violette Wanty

Cinematography

Guillaume Deffontaines
Production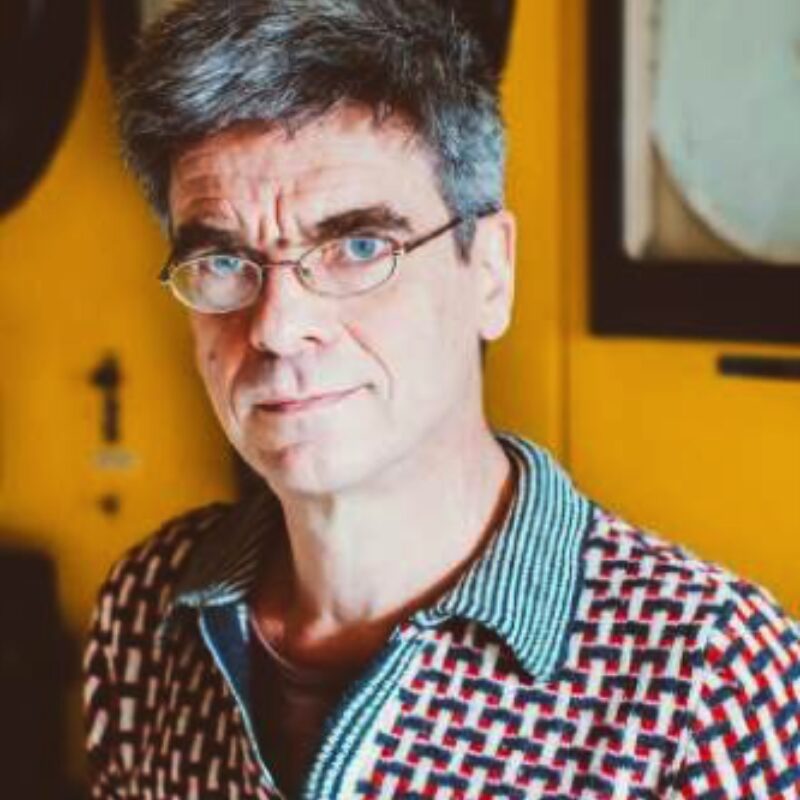 Philippe Decouflé
"
As a child, I dreamed of becoming a comic book artist. Drawing is often at the beginning of my creative process. I throw out ideas, I sketch images that come into my head. My culture is comic books, musicals, dancing in nightclubs, and… Oskar Schlemmer, Bauhaus choreographer. The discovery of the photos of the characters in his Triadic Ballet was a revelation. For a long time I had wanted to work with simple geometric shapes: a cube, a triangle, I liked to observe how these lines, these volumes, behaved with each other. Alwin Nikolaïs taught me the importance of light and costume, the assurance that you could mix everything together. Technically it was Merce Cunningham who taught me the most about dance. In New York, I followed the video workshops he gave: fascinating. There I learned to master the problems of distance and geometry, the elementary rules of optics and movement. Tex Avery inspired me a lot in the search for gestures that are a priori impossible to realize… There always remains for me something of this desire, a weirdness in the movement, something extreme or delirious… I am looking for a dance of imbalance, always on the verge of falling. With models such as the Marx Brothers for example, and in particular Groucho Marx, I have cultivated malicious risk-taking, the comic repetition of error…".
Selected films:
Courtepointe
(
2016
)
Les beaux jaloux
(
2010
)
IIris
(
2005
)
Le p'tit bal
(
1994
)
Théodore, Paul et Gabriel
(
2015
)
You would like