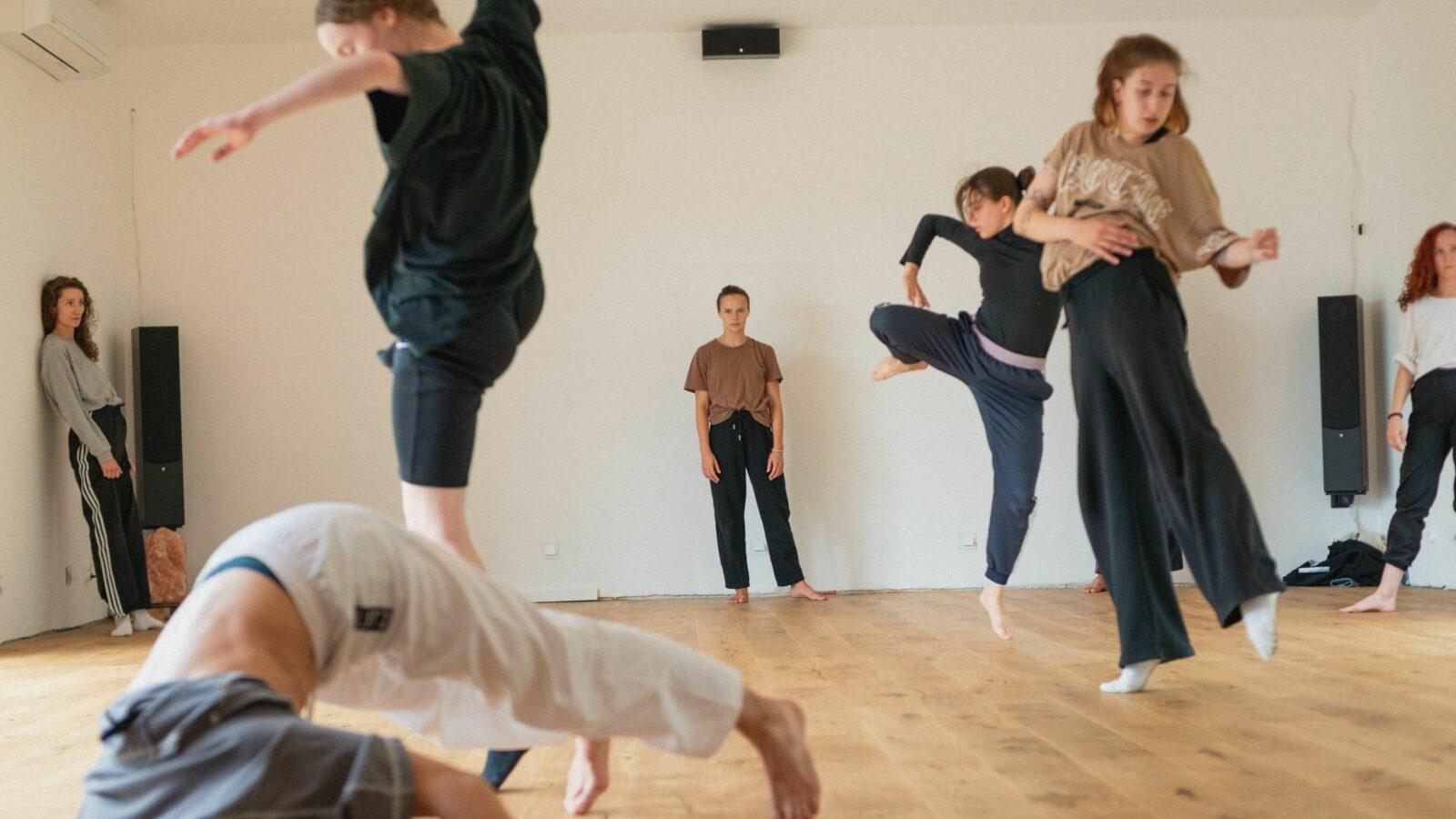 Fragments of Resilience
Anna Semenova
This film will be presented during the event
La Nuit de la danse
on March
16
,
2023
at Théâtre Outremont.
Fragments of Resilience
was created in a hurry during the summer of
2022
, in the midst of the Russian-Ukrainian war. Shaken by these tragic events, Polish choreographer
Maciej Kuzminski
invited Ukrainian refugees to participate in his dance workshops, to create a unique dance that would influence his audience's perception of the situation. Watch as Maciej and his Polish-Ukrainian crew try to make sense of the war, through deep discussions and emotional dance rehearsals.
Director

Anna Semenova

Production Manager

Polina Bulat

Editing

Anna Semenova

Colorization

Vadim Khudoliy

Choreography

Maciej Kuzminski

Cast

Koval Daria,

Anastasia Ivanova,

Omar Karabulut,

Maciej Kuzminski,

Anna Myloslavska,

Judyta Pakulska,

Bargetto Paul,

Szymon Tur,

Vitaliia Vaskiv,

Monika Witkowska

Cinematography

Anna Semenova
Production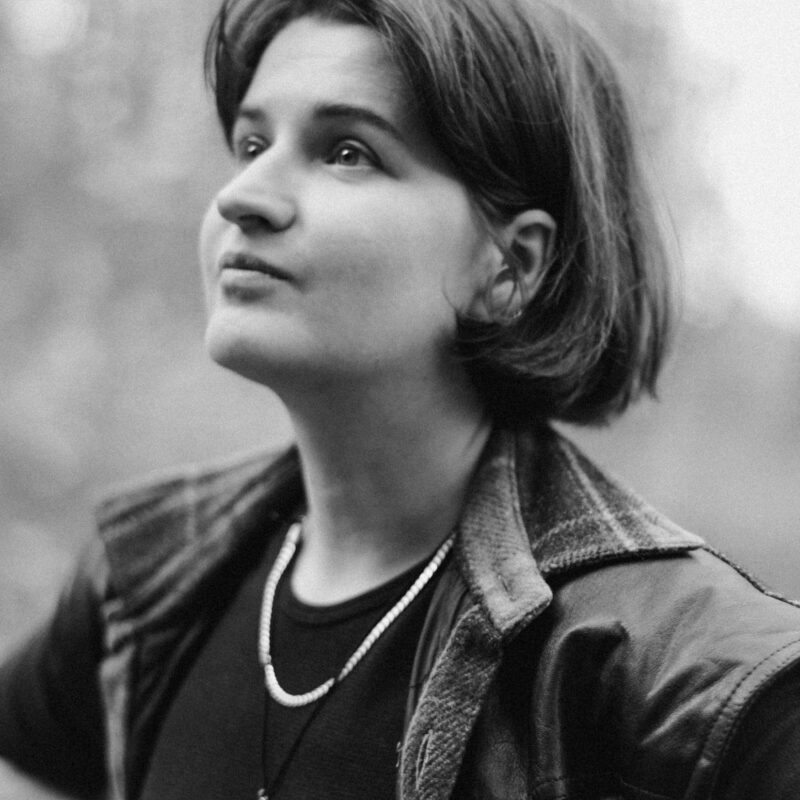 Anna Semenova
Anna Semenova
is an independent visual artist from Kyiv, Ukraine. She has an interest in human relationships and how people deal with their traumatic experiences throughout their lives. Anna's practical skills in photography and video editing help to reveal three main components of human nature in her artworks: physical body, psychological behavior, and spirituality. She started taking pictures at the age of
13
and is a self-taught photographer. In
2019
, she entered Minshar Art College in Tel Aviv Israel, where she studied a course in documentary film production. She took on a wide range of projects related to lifestyle, fashion, commercial advertisement, and film production. In November
2022
, Anna moved to Canada because of the Russian invasion of Ukraine.
Biographical notes provided by the film production team
In the same session
Théâtre Outremont
Thursday, march 16, 2023, 06:00 p.m.
You would like