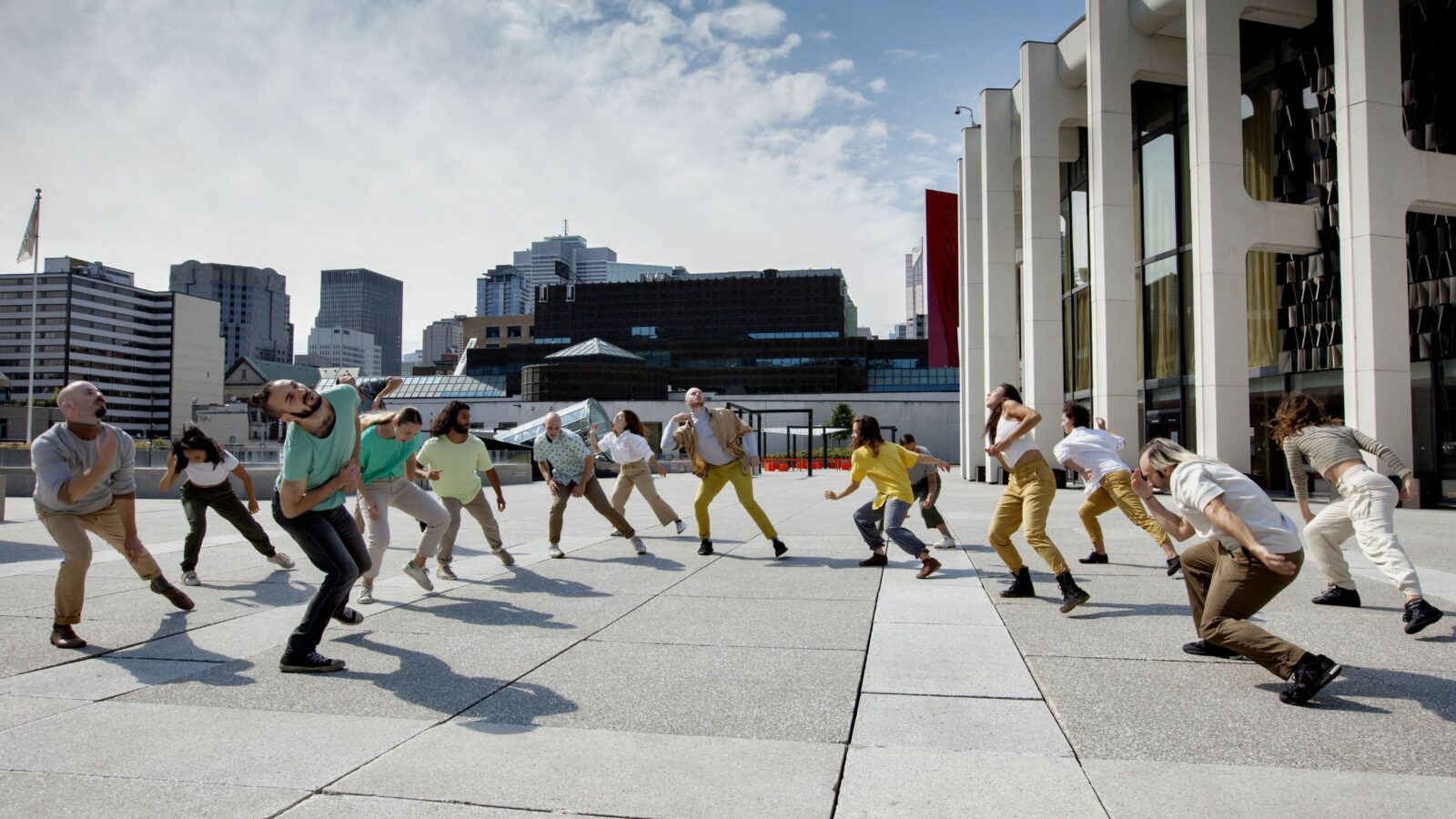 Prélude #
1

 — Le Cercle
Sandrick Mathurin
The impetus for this project was
Rhapsodie
, a choreography by Sylvain Émard for
20
dancers, originally slated for world premiere at Danse Danse in November
2020
. Inspired by the ritual aspect of dance, this work celebrates the visceral, instinctive parts of our nature, capturing the driving force of life and the sometimes-subversive abandon of bodies in movement. In response to the pandemic, the choreographer conceived of the
Preludes
as a performance event; harmonized overtures that announce the piece about to be presented, using current constraints to explore the very essence of the piece, now deeply shaken. The
20
intertwined, dancing bodies of
Rhapsodie
, often clutched in an embrace, now avoid coming into physical contact. The dancers' movements unfurl to form a big circle in the public space. Like a sudden, unexpected change of course, the choreography has been propelled into new territories. A tribute to dance as a liberating force.
Director

Sandrick Mathurin

Production

Sylvain Émard Danse

Editing

Sandrick Mathurin

Choreography

Sylvain Émard

Cast

Christopher LaPlante,

Camille Trudel-Vigeant,

Cara Roy,

François Richard,

James Phillips,

Nicolas Patry,

Erin O'Loughlin,

Alexandre Morin,

Jee Lam,

Kyra Jean Green,

Sara Hanley,

Janelle Hacault,

Kimberley De Jong,

Marie-Michelle Darveau,

Marilyne Cyr,

Félix Cossette,

Matéo Chauchat,

Charles Cardin-Bourbeau,

Sophie Breton,

Rodrigo Alvarenga

Costumes

Marilène Bastien

Music

Poirier,

Martin Tétreault
Production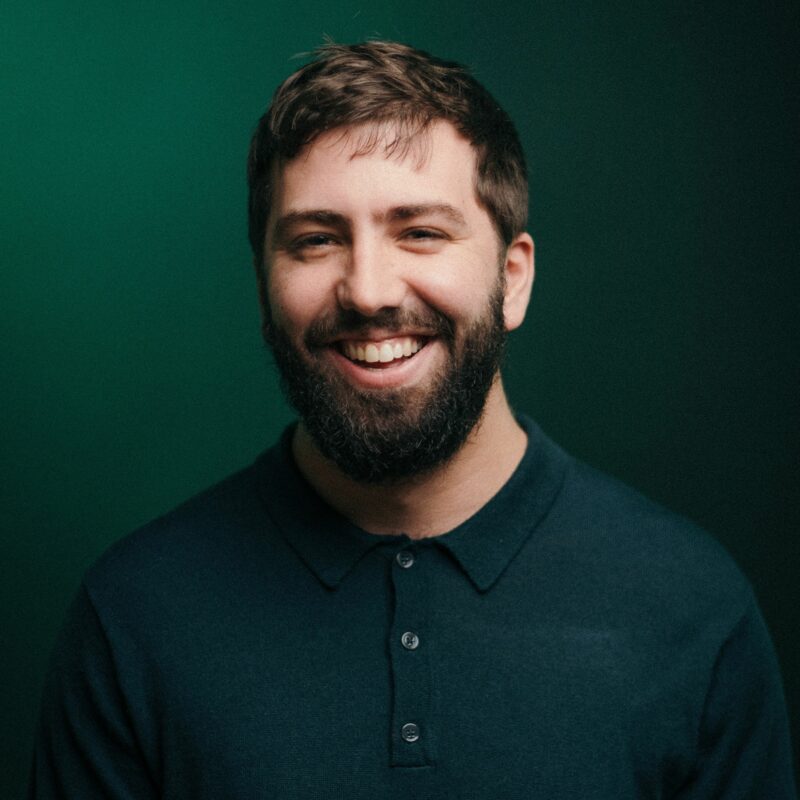 Sandrick Mathurin
Producer, director, in addition to being a photographer and cinematographer,
Sandrick Mathurin
has created more than a hundred videos for the cultural milieu. A graduate in communications — interactive media at Université du Québec à Montréal, he has signed for numerous trailers, videos of shows, documentaries and fictions. Know as a versatile creator sensitive to the needs of the artists, he strives to find the best narratives in order to craft stories that resonate with audiences.
From March to December
2013
, his video project Polarisations adorns the architectural surface of the Grande Bibliothèque (BAnQ). His latest short film
Décroche
, co-directed with Ludovic L'Heureux Devinat, has been screened at several international festivals. It was awarded for best North American short film award and for best male performance at he
2019
UK
Short Film Festival.
Biographical notes provided by the film production team
You would like