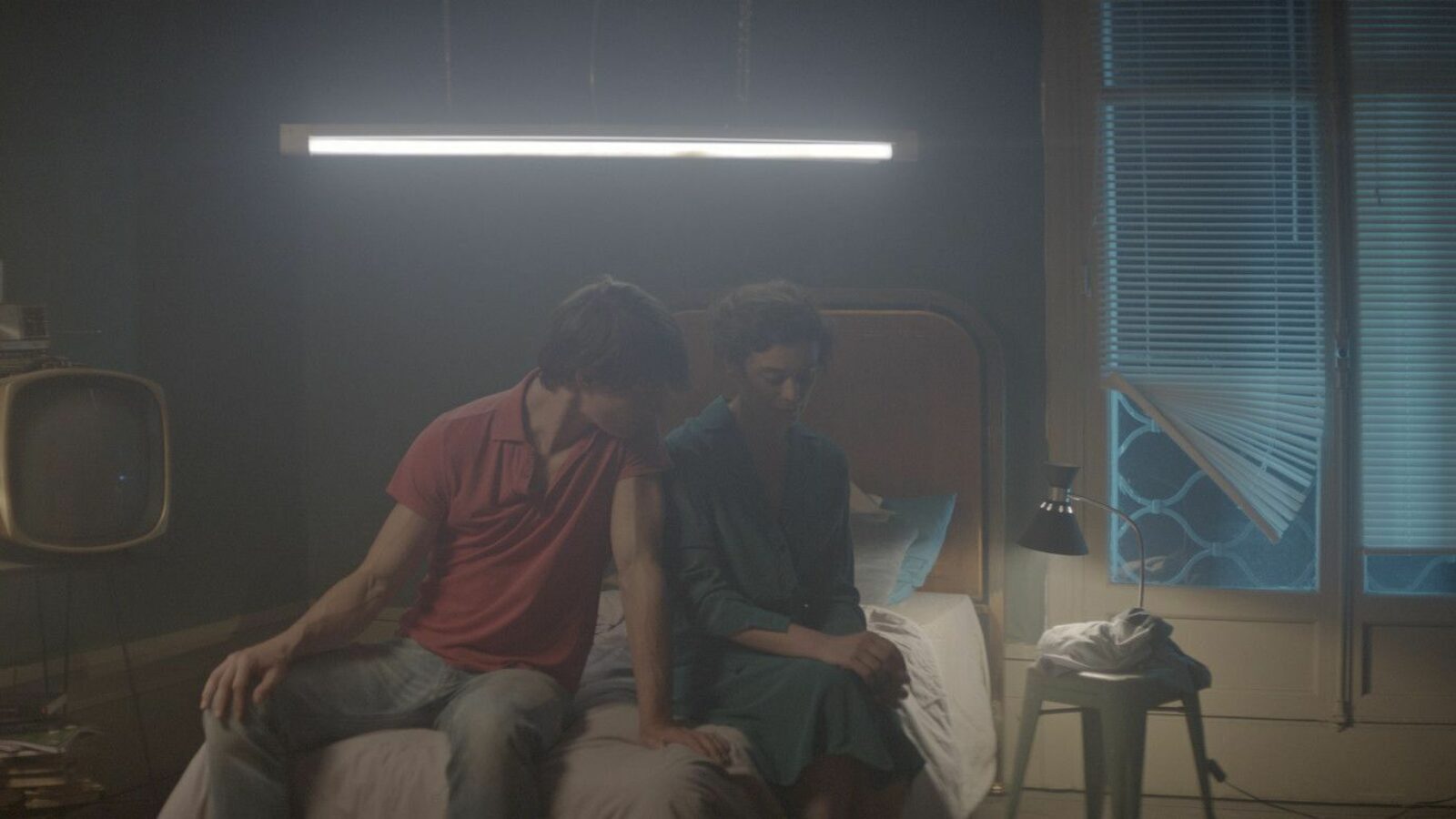 Written on Water
Pontus Lidberg
Happily married, yet haunted by the failure of a past love, choreographer Alicia (Aurélie Dupont) trawls the depths of her memory to create Siren, a dance piece about unrequited desire. Against the muted backdrop of the sea, Alicia constructs a spare, sensual ensemble piece, delicately symbolized by the threads that connect the dancers to one another, and to her. She soon tumbles down the rabbit-hole of her own imagination when she falls for the male lead Giovanni (Alexander Jones) while, little by little, the siren of her dance piece becomes the siren of her life. When Alicia tells this story to Karl (Pontus Lidberg), his own story brings a new dimension to the exploration of desire and artistic creation. Written on Water is a sensitive and philosophical interrogation of the permeable borders between fiction and reality, muse and siren, and of the shifting roles that we play — Odyssee, sailor, siren — in our lifelong quest for connections, love, and inspiration.
Playwright

Adrian Silver

Author

Pontus Lidberg

Production

Mary Ellen Obias,

Pontus Lidberg,

Amaury Lafarge,

François Duplat

Editing

Lars Gustafson

Choreography

Pontus Lidberg

Cast

Leslie Caron,

Sarawanee Tanatanit,

Aurélie Dupont,

Stina Ekblad,

Alexander Jones,

Pontus Lidberg

Artists

Aurélia Bellet,

Stefanos Bizas,

Denis Cabrol,

Takeru Coste,

Alexandra Desvignes,

Julien Guillemard,

Antoine Kirscher,

Nathanaël Marie,

Keyvin Martinez,

Merritt Moore,

Ninon Raux,

Csongor Szabo,

Lucas Threefoot,

Lydie Vareilhes,

Bradley Waller

Sound

Victor Loeillet

Cinematographer

Martin Nisser

Music

Stefan Levin
In Partnership with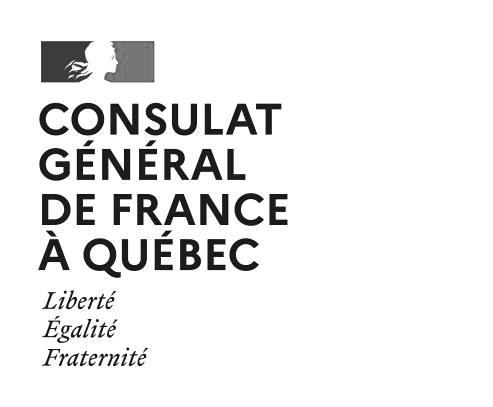 Production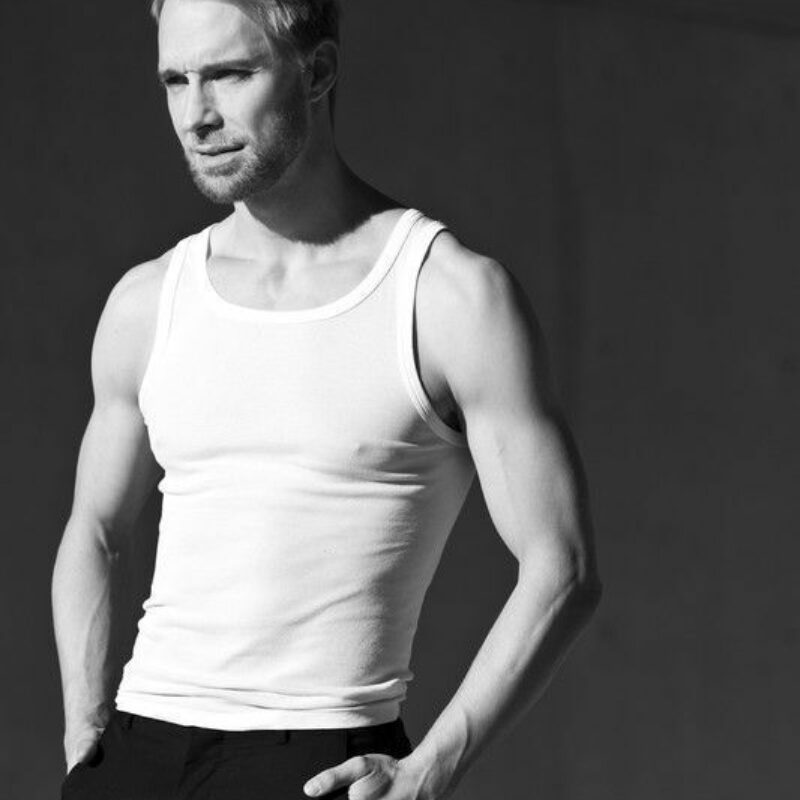 Pontus Lidberg
Choreographer, filmmaker, dancer and recipient of a
2019
John Simon Guggenheim Fellowship,
Pontus Lidberg
has firmly established himself as a creative and visionary artist, merging dance and film.
As a choreographer for the stage, Lidberg has created works for dance companies including Paris Opera Ballet, New York City Ballet, Martha Graham Dance Company, Les Ballets de Monte-Carlo, Semperoper Ballet Dresden, Royal Swedish Ballet, Royal Danish Ballet, Le Ballet du Grand Théâtre de Genève, Acosta Danza, Balletboyz and Beijing Dance Theatre, as well as for his own concert group, Pontus Lidberg Dance. Pontus Lidberg Dance has been presented by New York City Center's Fall For Dance Festival, the Havana International Ballet Festival, the Spoleto Festival, The Joyce Theater and the National Arts Center of Canada. His work Siren received a Villanueva Award from
UNEAC
, The National Union of Writers and Artists of Cuba, as one of the best performances presented in Cuba in
2018
.
His film, The Rain received numerous awards. The New York Times wrote ​
"
memorably, The Rain illustrates what filmed dance can say that staged dance cannot." His film Labyrinth Within won Best Picture at the Dance on Camera Festival in
2012
. He was nominated for a New York Dance and Performance Award (Bessie) in Outstanding Visual Design, for his dance and film evening
WITHIN
(Labyrinth Within), created during his
2012
tenure as Resident Artistic Director of Morphoses. The New York Times applauded this contemporary story ballet, ​
"
told without mime and driven by emotional and psychological textures… [Lidberg] sublimates the academic language of ballet, dissolving it into knotty partnering that manages, by and large, to avoid the churning clichés of much contemporary movement in the form. It is refreshing to see a ballet embracing the virtues of restraint."
Raised in Stockholm, Sweden, Lidberg trained at the Royal Swedish Ballet School and the Conservatoire National de Musique et de Danse de Paris. He holds an
MFA
in Contemporary Performing Arts from the University of Gothenburg, Faculty of Fine, Applied and Performing Arts. He is the Artistic Director of Danish Dance Theatre in Copenhagen, Denmark.
Biographical notes provided by the film production team
Labyrinth Within
(
2011
)
The Rain
(
2007
)
You would like