09.21.2022
ARTS

.

FILM

unveils its Fall

2022

programming and a new content partnership with

ARTE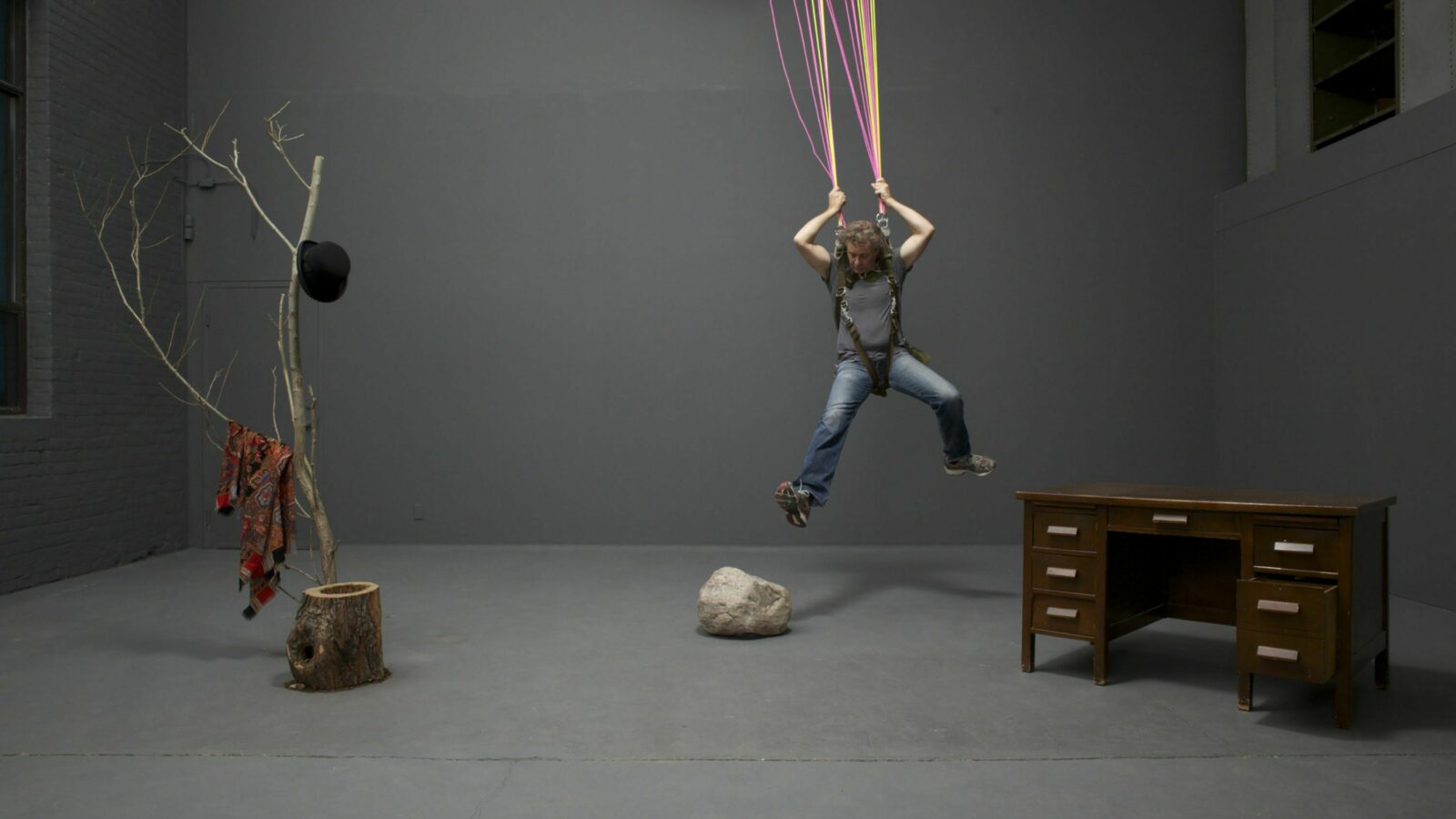 The ARTS.FILM platform invites you to spend the fall with Takeshi Kitano, Georgia O'Keeffe, Daniel Day-Lewis, Raphaëlle de Groot, Toni Morrison, Max Dean, Mistaya Hemingway, Jodie Foster and many more…
More than 40 titles have been added to a catalog of 300 films available online at any time across Canada. Once again this season, ARTS.FILM offers eclectic content from here and elsewhere that will appeal to both seasoned film buffs and those looking for cultural and artistic discoveries of all kinds.
MULTI-FILM AGREEMENT WITH ARTE

In parallel to this fall programming, ARTS.FILM is proud to announce the signing of a multi-film agreement with the Franco-German cultural television channel Arte, which, with its 30 years of expertise, has become a popular reference in terms of programming quality films on art.
"There is no more mysterious and hyperbolic figure than the artist. It is driven by a deep desire to discover and share the essence of the artistic quest that we work to select films capable of establishing a true and privileged contact with the creators of yesterday, today and tomorrow. More than ever, we measure the importance of this accessibility in a world often numbed by algorithmic choices and simulacrum of freedom." Philippe U. del Drago, General and Artistic Director of FIFA.
EXCEPTIONAL WOMEN
This fall, discover the universe and challenges of these creative women who have made history. With Toni Morrisson et les fantômes de l'Amérique by Claire Laborey, dive into black history and the life of the first black author to win the Nobel Prize for Literature. Follow the footsteps of the famous English novelist Daphne Du Maurier with Daphné Du Maurier – Sur les traces de Rebecca by Elisabeth Aubert Schlumberger. Don't miss Georgia O'Keeffe : une artiste au Far West by Evelyn Schels which revisits the hectic life of this iconic painter of modern American art. Learn all about the life of the first female director with Alice Guy, l'inconnue du 7eme art by Nathalie Masduraud and Valérie Urrea.

DANCE
ARTS.FILM continues to feature dance in its programming with 8 new titles presented in collaboration with the Regroupement Québécois de la Danse. See among others Opéra de Paris, une saison (très) particulière by Priscilla Pizzato which looks back at the post-pandemic return to the stage of the artists of the Paris Opera Ballet, which presents Rudolf Nureyev's La Bayadère. The Ferryman — Le passeur des lieux by Gilles Delmas, takes us from Bali to Japan via Scotland for a film between performances, dances and ceremonies. With Trixie, Bastien Genoux's documentary, co-written with choreographer Nicole Seiler, looks back at the life of German dancer Beatrice Cordua, shaped by the great dance icons she frequented. The Heart Dances by Rebecca Tansley takes us through the process of creating a ballet adapted from Jane Campion's famous film The Piano.
WORLD MENTAL HEALTH DAY
As part of a partnership with Les Impatients and to mark World Mental Health Day, ARTS.FILM presents Apparaître by Fanny Hénon-Levy and Francine Saillant, which traces the intimate experience of users of alternative community mental health resources through art, and Changer de Rôle by Anush Hamzehian, a film about L'Oiseau-Mouche, a French theater company founded in 1978 and made up of twenty actors with mental disabilities.
MORE VOICES
Just as Le FIFA works to celebrate diversity, the ARTS.FILM platform works to highlight more voices. This fall, see Stoney-Nakoda and Blood Tribe director Taylor Crowspreadshiswings' film Clochettes de l'espoir, which shows how dance can be a way to overcome adversity and cultivate spirituality. Photographer Tomas van Houtryve and director Mathilde Damoisel confront America's collective amnesia and reveal the obliterated past of the Wild West with Far West, l'histoire oubliée. Dive into the 80's, at the end of the Argentine military dictatorship, with Playback by Agustina Comedi, a film entirely made with VHS footage of the transgender and drag queen scene of the time.
ARTISTS PORTRAITS
ARTS.FILM continues to be the standard-bearer for Canadian creators. Don't miss the special presentation of two films dedicated to Quebec artist Raphaëlle de Groot. La grande marche des petites choses reveals the behind-the-scenes story of a multi-day march from the Seine-Saint-Denis department to the center of Paris. The film Subsistances traces a documentary and poetic journey, addressing the cultural, social and environmental issues of life in the remote Minganie region of Quebec. Two films co-presented with the Galerie de l'UQAM.
ARTS.FILM is also and always portraits of artists. This fall, from actor Daniel Day-Lewis to Canadian multidisciplinary artist Max Dean, from visual artist Juliette Feck to actress Jodie Foster, don't miss our selection of never-before-seen films that delve deep into the creative process.