09.20.2022
New European Tour for the International Festival of Films on Art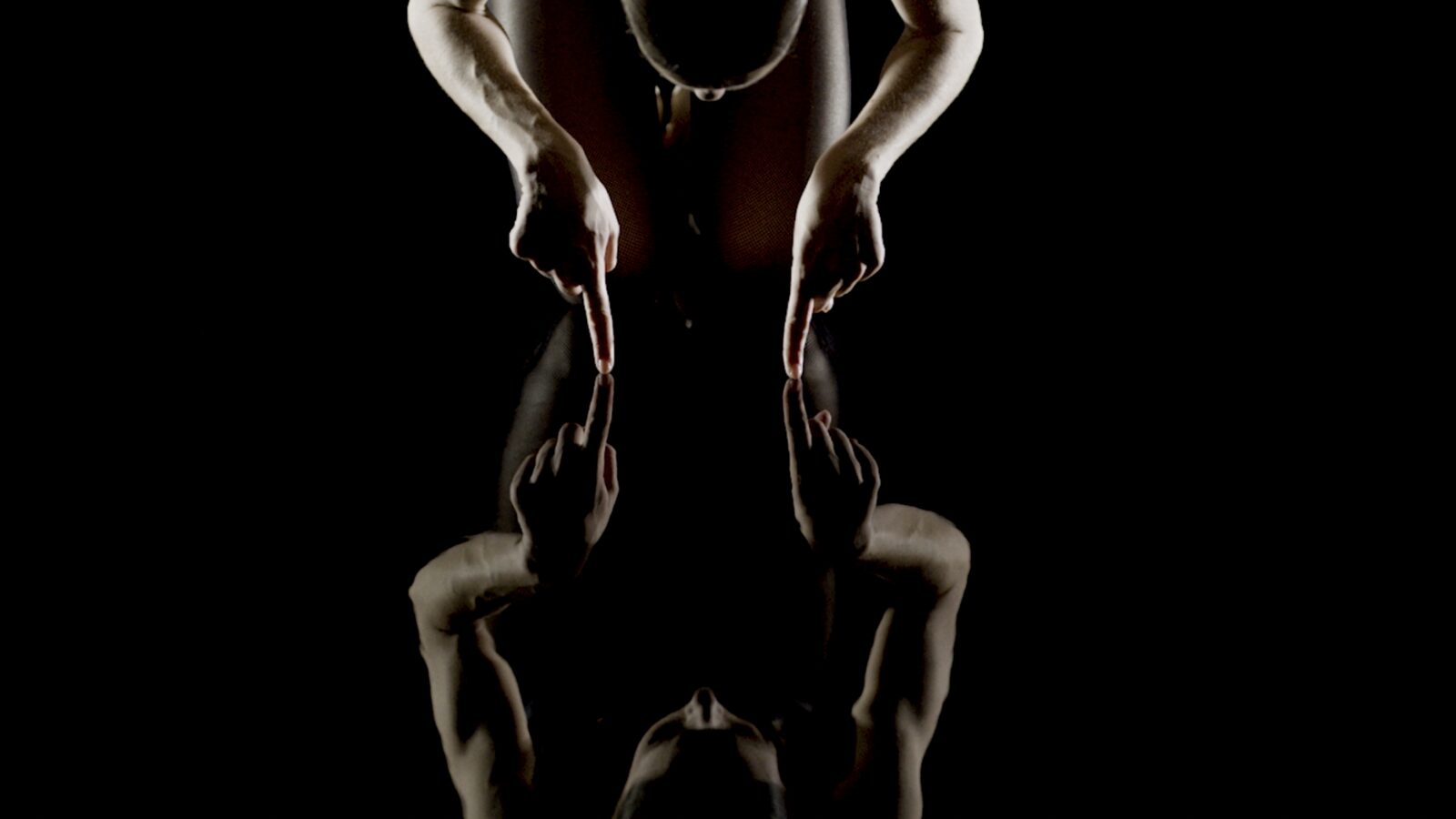 The International Festival of Films on Art (Le FIFA) will present 30 films during its fall tour to Venice, Paris, and Tourcoing. Presented on the program are dance, with films by, among others, Édouard Lock, Pontus Lidberg, and Hofesh Shechter and films featuring Margie Gillis, Louise Lecavalier, and Rachele Buriassi; architecture, with a selection of films by the artists Bêka and Lemoine; and a group of selected award-winning films devoted to the photographer Sergio Larrain, the singer-songwriter Charles Trenet, the painter Paul Cézanne, and the DJ and producer Laurent Garnier.
Le FIFA thus continues to highlight its expertise in programming and dissemination of films on art and renews strong partnerships with internationally known, emblematic cultural ambassadors. This European tour also underlines these organizations' shared commitment to exchange and openness by actively promoting the production of films on art and the media arts, presenting them to the general public, film fans, and art lovers, and fostering the next creative generation. Carrying forth this mission, the Festival is pleased to have a free hand in offering ambitious programs in major cultural venues.
And so, the Festival will be visiting, for the second consecutive year, Palazzo Grassi, in Venice, October 6 – 9, to present a special program honouring the best of films on art. With its strong collaboration of over 20 years with what some call ​"Villa Medici high-tech," Le FIFA will be at the Studio national des arts contemporains October 14 – 16 to present eight award-winning feature-length films. Finally, Le FIFA is proud to join once again with the dynamism of the Canadian Cultural Centre in Paris for a special screening on October 19.
"Over the years, the Festival has established fruitful exchanges with cultural ambassadors on the international scene," noted Philippe U. del Drago, Executive and Artistic Director of Le FIFA. ​"Following upon Fresnoy – Studio national, with which we have built a relationship lasting more than 20 years now, the representatives of Palazzo Grassi in Venice and of the Canadian Cultural Centre in Paris have placed their trust in us, and we offer a special place for bringing forth the voices of the creators who shape the horizon for production of the best films on art."

LE FIFA'S PROGRAM | PALAZZO GRASSI | OCTOBER 6 – 9, 2022 | VENICE, ITALY
YOLLOTL Cœur by Fernando Colin Roque
Les oliviers, piliers du temps by Alain Fleischer
Venice Elsewhere by Elia Romanelli
Moriyama-San by Beka & Lemoine
Selling Dreams by Beka & Lemoine
The Infinite Happiness by Beka & Lemoine
Écho by Édouard Lock
Wata by Ronan Mckenzie and Joy Yamusangie
Crow by Louis-Martin Charest
Alice au pays by Laurent Goldring
Clochettes de l'espoir by Taylor Crowspreadshiswings
Political Mother : The Final Cut by Hofesh Shechter
When Dreaming Molly by Louis-Martin Charest
At Lake by Mistaya Hemingway
Come Rain or Shine by Justyne Sze-Yeung Li
Sneak Up by Raymond Caplin
Enracinée by Annie Leclair
The Rain by Pontus Lidberg
Sergio Larrain, the Eternal Moment by Sebastián Moreno
Cy Dear by Andrea Bettinetti
Magone — A Study on​"The Crossroads of Fate" by Tsuchida Yasuhiko by Atsushi Tanabe
LE FIFA'S PROGRAM | LE FRESNOY – STUDIO NATIONAL DES ARTS CONTEMPORAINS | OCTOBER 14 – 16, 2022 | TOURCOING, FRANCE
Sergio Larrain, the Eternal Moment by Sebastián Moreno
YOLLOTL Cœur by Fernando Colin Roque
Venice Elsewhere by Elia Romanelli
We Are Not Speaking the Same Language by Danika St-Laurent
Je me soulève by Hugo Latulippe
Film, mémoire vivante de notre temps by Inés Toharia
Écho by Édouard Lock
Mama by Xavier Curnillon
Alice au pays by Laurent Goldring
Wata by Ronan Mckenzie and Joy Yamusangie
Political Mother : The Final Cut by Hofesh Shechter
Laurent Garnier : Off the Record by Gabin Rivoire
Restituer ? L'Afrique en quête de ses chefs‑d'oeuvre by Nora Philippe
$75,000 by Moïse Togo
Cézanne by Sophie Bruneau
Building Bastille by Leif Kaldor
LE FIFA'S PROGRAM | CENTRE CULTUREL CANADIEN À PARIS | OCTOBER 19, 2022 | PARIS, FRANCE
Écho by Édouard Lock
Mama by Xavier Curnillon
Crow by Louis-Martin Charest
When Dreaming Molly by Louis-Martin Charest
Sneak Up by Raymond Caplin
Clochettes de l'espoir by Taylor Crowspreadshiswings
Prison of the Sun by Kaveh Nabatian
Alice au pays by Laurent Goldring
Political Mother : The Final Cut by Hofesh Shechter