06.07.2023
Jane Fonda, Azzedine Alaïa, Léopold L. Foulem, Katie Ohe, Denis Lavant, Jean-Michel Basquiat, Virginie Brunelle… Fashion, sculpture, dance, contemporary, literature… Spend the summer on
ARTS

.

FILM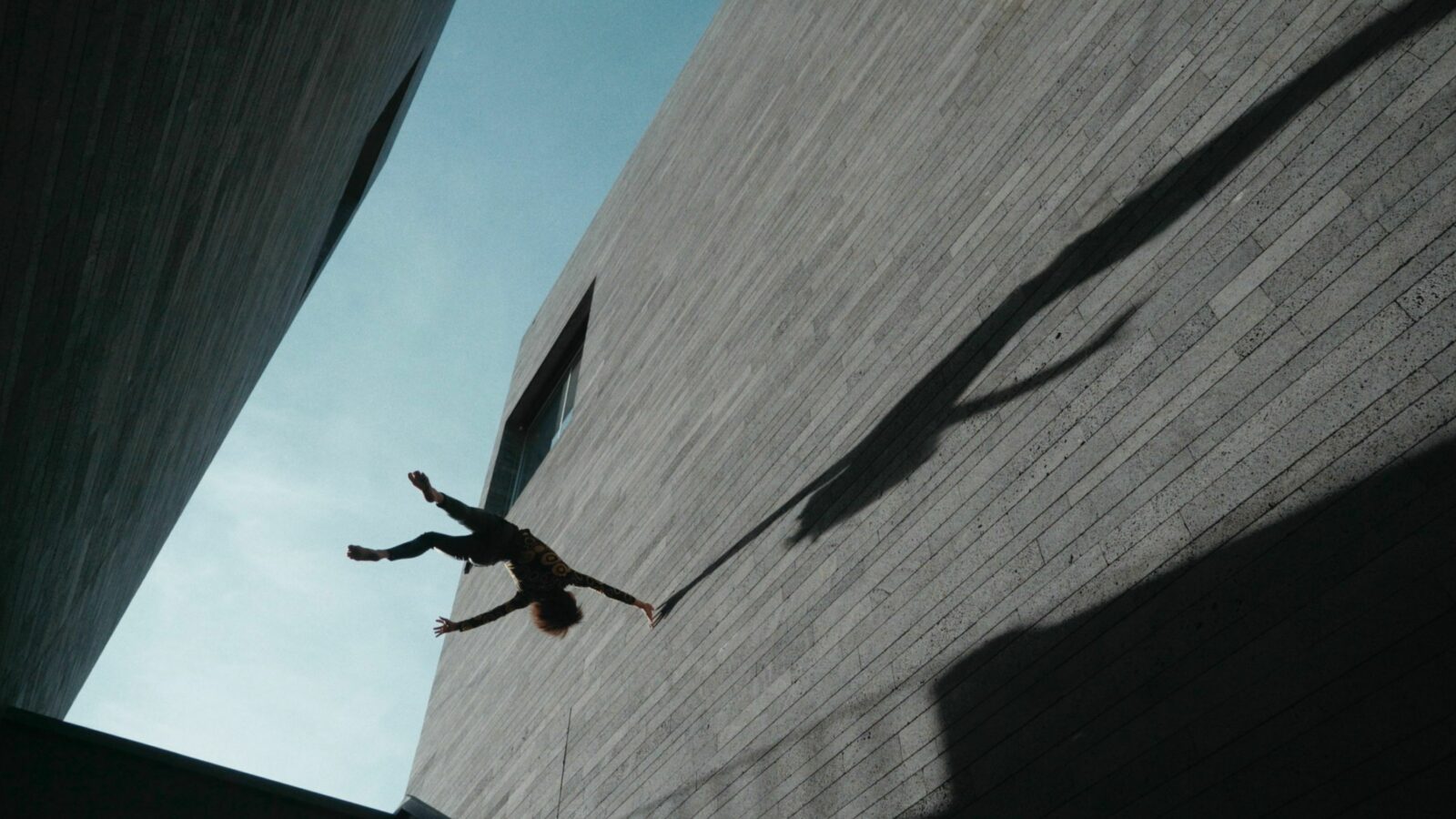 The ARTS.FILM platform invites you to flirt with the arts all summer long, in the company of Jane Fonda, Azzedine Alaïa, Léopold L. Foulem, Katie Ohe, Denis Lavant, Jean-Michel Basquiat, Louise Bédard and many others…
With over 400 films available online at any time across Canada, the ARTS.FILM platform is once again offering eclectic content from here and abroad this season, to satisfy both the most seasoned film buffs and a wider public in search of cultural and artistic discoveries of all kinds.
Films from here

ARTS.FILM is the partner of our creators. The platform offers seven new titles that plunge you into the world of characterful creators. These seven new releases join the nearly 200 Canadian films, including 100 from Quebec.
This summer, don't miss Renée Blanchar's Lettre d'amour à Léopold L. Foulem, which will make you fall under the spell of the late Canadian ceramist from New Brunswick, Léopold Foulem. Enter the world of intimate photographer Raymonde April with Bruno Boulianne's Raymonde April : Traversée(s), shown at the exhibition of the same name at 1700 La Poste in December 2022. In Le gosseux des possibles by Jocelyn Langlois and Nicoles Léger, discover Patrick Lavallée, an ebullient artist exiled to the Bas-du-Fleuve to devote himself body and soul to sculpture.
ARTS.FILM: Daring stories, free bodies, a universal difference!

This summer, ARTS.FILM brings you films about emancipation, the freedom of the body and the freedom to be different. Works that transcend genres and touch on the universal.
Immerse yourself in the life of jazz musician and trans culture icon Billy Tipton in No Ordinary Man by Aisling Chin-Yee and Chase Joynt. In Zip It by Anicée Gohar, follow the journey of a 26-year-old Egyptian fashion designer who must fight to be himself in a society where anything unconventional becomes controversial. With Odehimin (Bay of Hearts), discover artist and activist Kijâtai, born in Val-d'Or to a non-Aboriginal mother and an Anishnabe father. Don't miss the work of Stéphane Nepton (invited to a carte blanche as part of the 41st edition of FIFA) with his film L'Innu du futur, which offers a unique perspective on the relationship between man and nature, and reminds us of the importance of protecting and celebrating the earth that surrounds us. Meet Montrealer by adoption Ulivia Uviluk, whose film Inuit Languages in the 21st Century shows how new technologies and social networks can reconnect us with traditional cultures.
Dance

ARTS.FILM continues to give dance pride of place in its programming, with six new titles presented. See Henrique Pina's Body-Buildings, which brings together dance, architecture and cinema, fusing identities and concepts in six choreographies, created for six works of architecture, in six locations in Portugal (Best Documentary Award at FilmArte Festival 2021 and Best Dance Film 2021 at Spring Dancefilm Fest in Spain). Discover the work of choreographers Virginie Brunelle, Ivanie Aubin-Malo, Claudia Chan Tak, Christian Garmatter… in Sept moments de joie by Lilli Marcotte. Director Xavier Curnillon and Quebec choreographer Louise Bédard introduce us to the world of dance art in Démesure, presented as part of La Nuit de la danse at the 40th edition of FIFA.
ARTS.FILM is trending

Discover the trends, daring designers and fascinating stories that shape this exciting world, and prepare to be dazzled by documentaries that celebrate the marriage of art and fashion.
The program includes Olivier Nicklaus's Azzedine Alaïa — Un couturier français, a richly archival portrait of a secretive designer who, under modest appearances, proved his craft to be an art. Olivier Meyrou's Célébration captures the final moments of master designer Yves Saint-Laurent​'s last runway show, weaving an unprecedented portrait of a changing world. Follow international fashion icon Robert Capucci with Ottavio Rosati's The Forbidden Fashion.
Also this summer on ARTS.FILM, classics such as Jean-Michel Basquiat, artiste absolu by Pierre-Paul Puljiz, a veritable rereading of the work and life of Jean-Michel Basquiat through his Caribbean family origins and his African fantasy. Other films highlighting exceptional female artists include Florence Platarets' Citizen Jane, l'Amérique selon Fonda, and Susanne Radelhof's The Women of the Bauhaus, a documentary tribute to the forgotten women of the Bauhaus movement…