From film to film at Le
FIFA

: Infinite paths
229 titles and 49 countries represented. It's an overwhelming, gargantuan festival – but it's also easy to get into. For a better understanding of the program for the festival's 41st edition, we offer a transversal map of some paths to take through the eyes of journalist Philippe Couture in conversation with our artistic director, Philippe U. del Drago.
Film 1. The screening begins. Look: the actor Mathieu Amalric is also, in his spare time, a director of films on art. In Zorn III (2018−2022), his intimate camera quietly enters the rehearsal hall where Canadian soprano Barbara Hannigan is appropriating a piece composed for her by the great John Zorn. Difficulty, passion, precision. An original and unpretentious look at the work of two legends. Simple, but grandiose.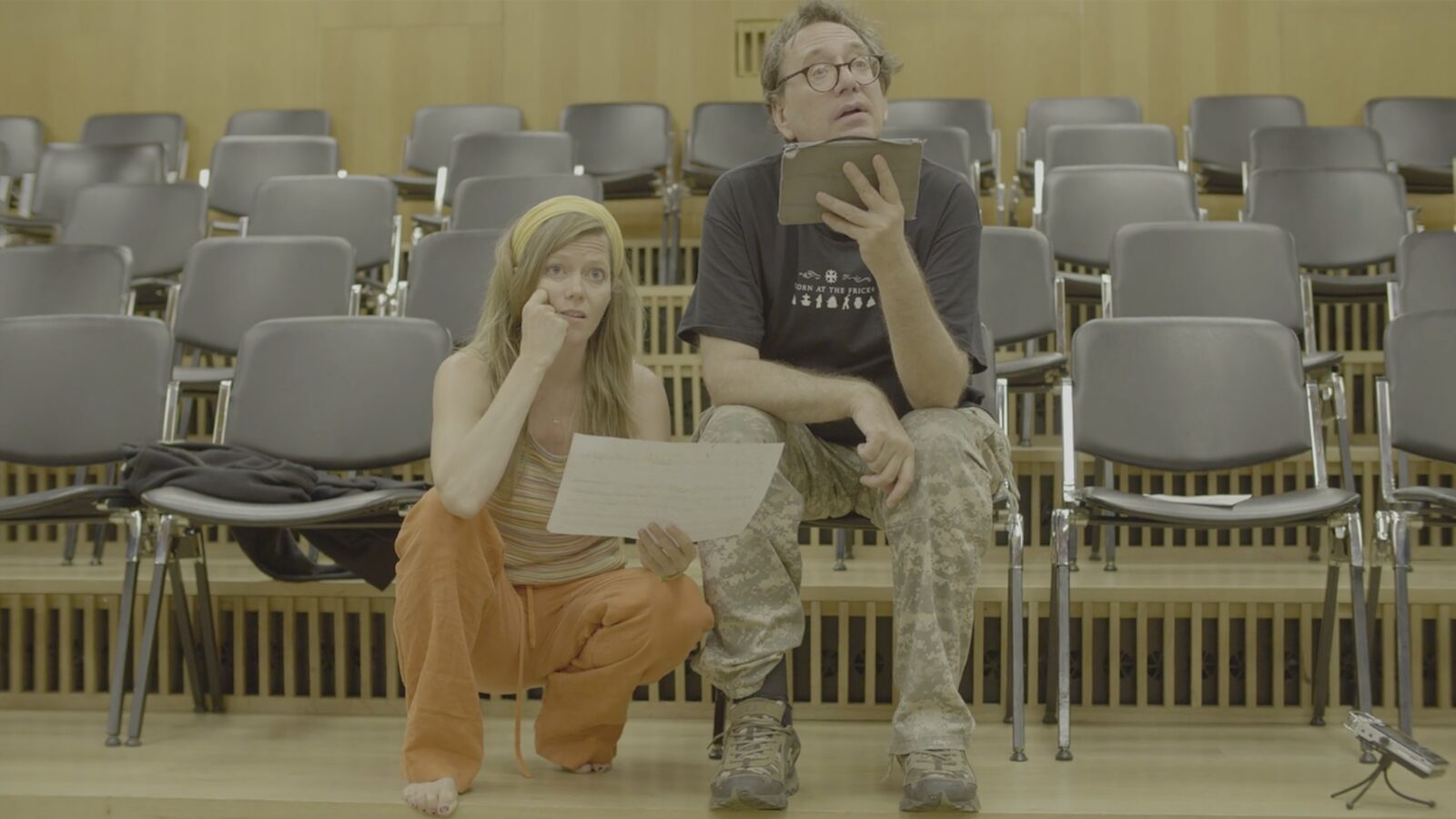 Image tirée du film Zorn (

2018

−

2022

) // Image from the film Zorn (

2018

−

2022

)
"Amalric has been filming these artists, whom he has a close relationship with, for many years," explains Philippe U. del Drago. ​"He was surprised that we wanted to present his film in competition at an event such as Le FIFA. For him, it's a very simple approach, created over time without a precise goal. That's what makes it unique and authentic."
Film 2. An experimental queer essay by Chantal Partamian, in Arabic with English subtitles, that tells about love, freedom, and identity.
Film 3. A totally classic musical documentary on the composer Xenakis.
Film 4. In official competition, the inventive feature-length film by the celebrated choreographer, dancer, and director emeritus of the Ballet de l'Opéra de Paris, Benjamin Millepied, who offers a new interpretation of Prosper Mérimée​'s Carmen.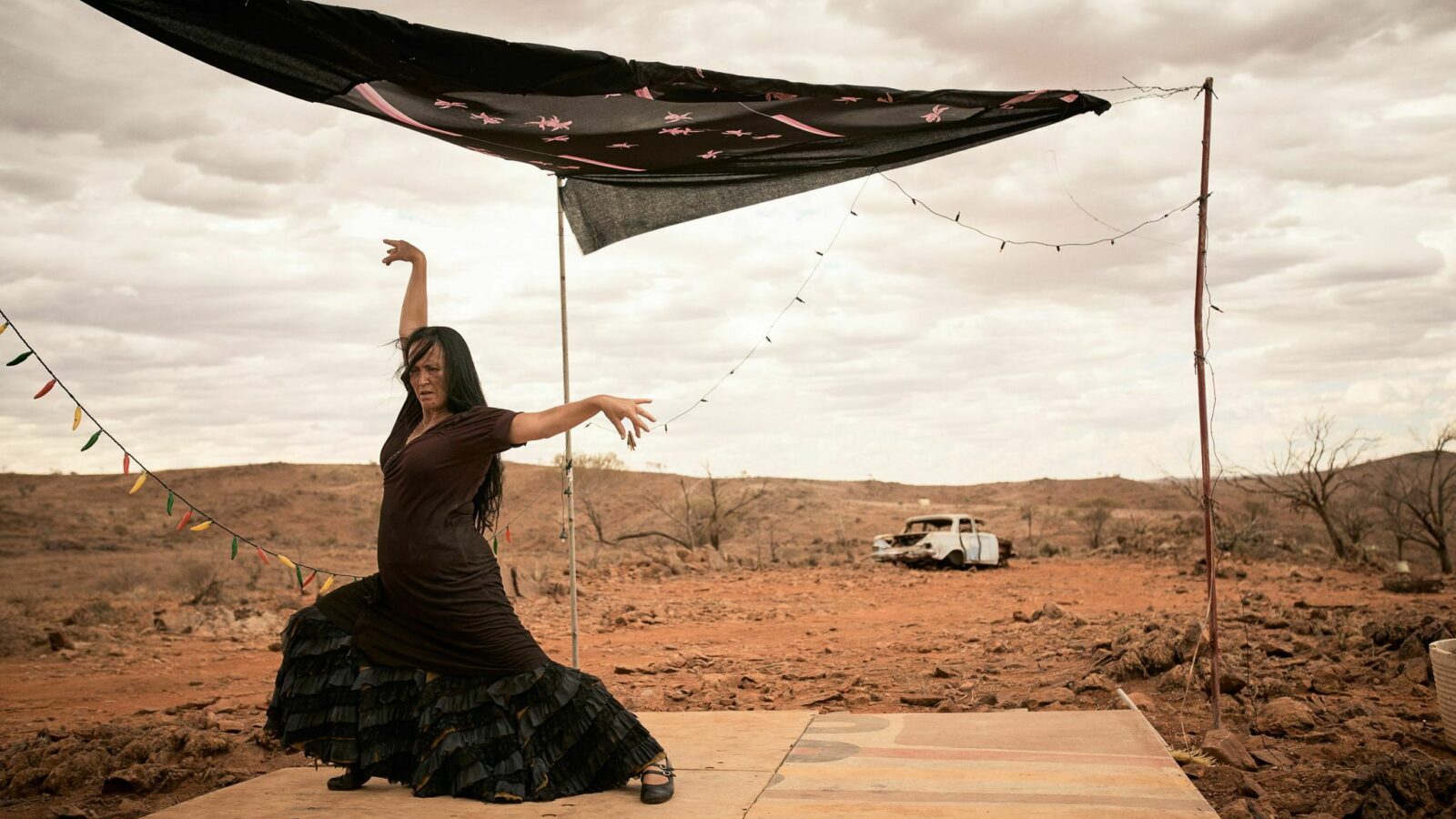 Image tirée du film Carmen // Image from the film Carmen
FILMS ON ART ARE SOMETIMES FILMS THAT ​"DOCUMENT." BUT THEY ALSO OFTEN TAKE ART AS A SUBJECT AND PLAY WITH ITS BOUNDARIES AND CODES.
And that's the Le FIFA experience. We never know what's awaiting us. We sample extremes, we veer in ways that aren't always controlled, we travel across Asia, then Europe, and then the Arab world, in ways we never imagined. In 2023, more than ever. ​"Our program offers both classic and unique films, big international and legendary names and new discoveries," emphasizes Drago.
"Our approach to films on art is truly diverse and often goes beyond what people expect," Drago notes. ​"Among the thousand films that we receive, there are new and surprising trends and there are films from traditions the codes of which evade us. At Le FIFA we like these films, which we have to take in with our senses without asking too many questions, just as much as the more universal documentary-style films that immerse us in an ancient art practice."
Films on art are sometimes films that ​"document." But they also often take art as a subject and play with its boundaries and codes. The spectrum is incredibly wide. Audiences are invited to forage from world to world. We suggest that you take your vacation so you can gobble up as many films as possible and slake your thirst for art in all its forms. But for those whose time is at a premium, we know that a single film will be enough to shift your perspective a bit and feed your eyes for a long time.
Is there a single guideline in this festival? To this eternal question, Philippe U. Del Drago responds, ​"There are a thousand different paths to take, and we try to follow a few each year."

THE FLAG-WAVING PATH
Thirty percent of the films in the Le FIFA 41 program are from Québec. Yes, it's a little-known fact that Québec is a sort of El Dorado for films on art. We produce a lot of them. We do it well. Our films are recognized all over the world. ​"These films will never be seen on TV, and they won't get much screen time in theatres here. Of course, they come alive at festivals, but not as much as they deserve, so it's our duty at Le FIFA to give them all the glory that is their due," asserts Philippe U. del Drago, convinced and convincing.
This year, following the Québec path means, for example, getting reacquainted with Riopelle's work through short films by five filmmakers whom INIS asked to tell about him and his work in a personal way. Do you want more? The documentary Les oies de Jean Paul Riopelle completes the Projection Autour de Riopelle evening by returning to l'Île aux Oies, where he created his last works and ended his days.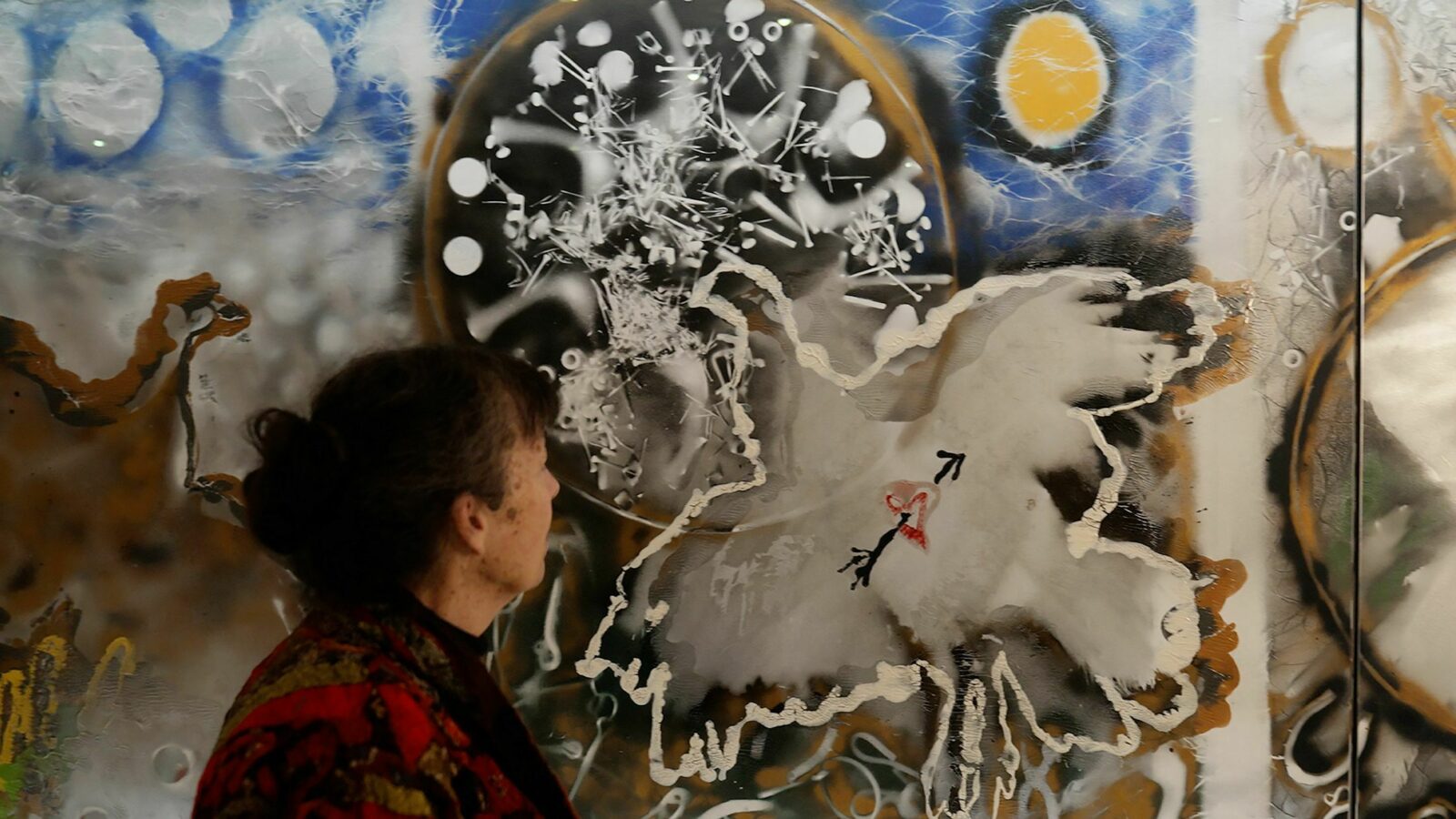 Image tirée du film Les oies de Jean Paul Riopelle // Image from the film Les oies de Jean Paul Riopelle
Following the Québec path also means discovering a form that's very fashionable here: the cine-poem. We thank the magazine EXIT, which is responsible for ten projects that put images to Québec poems that slam verbs and make metaphors resonate. But that's not all: in addition to EXIT/ Suite cinépoétique, Le FIFA has brought together five more films in the genre under the title Ciné Poésie.
Another form that Québec filmmakers excel at? Dance films, also called cine-dance. This is no surprise given the vitality of contemporary dance in Montréal and Québec City – and increasingly in the Gaspé! This year, le FIFA devotes an entire night of screenings to this popular genre at the Théâtre Outremont. There will be short films from all over the world, but Québec is dominant on the program, with films by Mélanie Demers and Jérémie Battaglia, Axel Robin, Louis-Martin Charest, and Xavier Curnillon, among others. (And, pssst! There's also plenty of dance at Le FIFA, including a major film on Pina Bausch in official competition. Don't miss it!)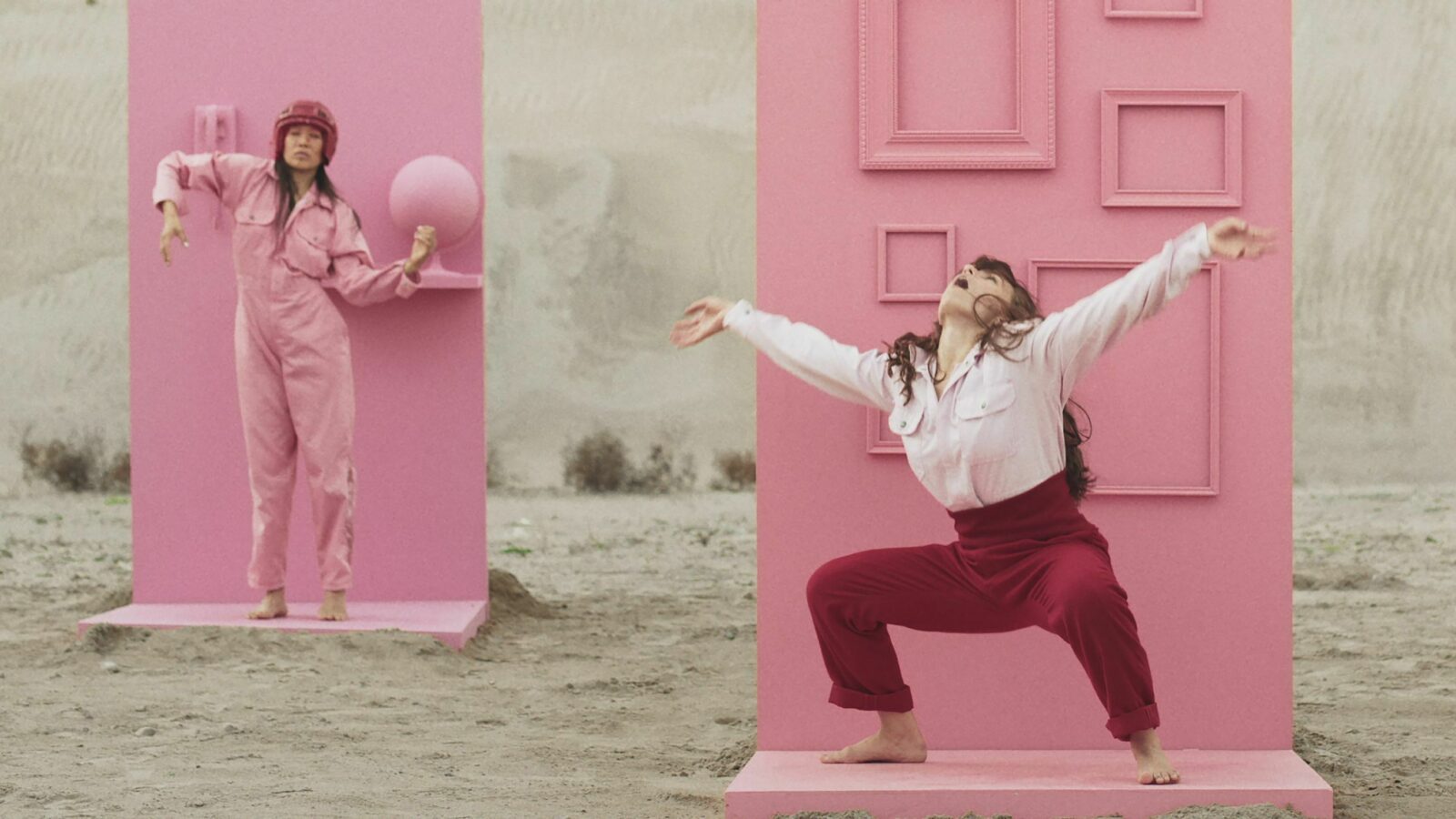 Image tirée du film La goddam voie lactée // Image from the film La goddam voie lactée
And, of course, everyone will want to see the first Québec film made by an artificial intelligence: Thomas Pison​'s Propriété privée!
ON THE PATH OF ​"EMERGING" COUNTRIES
It's true: once upon a time Le FIFA was a very Western, even Euro-centric, festival. That time is long past. For the world is changing, and filmmakers from sub-Saharan Africa, the Maghreb, and the Middle East, among other places, are claiming back their viewpoints and finally getting the attention they deserve.
"In our times, these artists are obviously casting a sharp eye on neocolonialism," Philippe U. del Drago notes. ​"And this question, through the films at Le FIFA, is addressed in various shades, and sometimes implicitly and subtly, through unique and personal approaches. In any case, it is time for us to look squarely at what was long invisible and is always enthralling."
Examples? Badewa Ajibade​'s Carte blanche offers nine short films from Namibia, Ghana, South Africa, Senegal, Nigeria, Congo, and Rwanda.
One of the fundamental aspects of Le FIFA's programming under the leadership of Philippe U. del Drago is collaboration with programmers and curators from here and elsewhere, who colour Le FIFA with their expertise by giving it new depth. To the selection made by Badewa Ajibade, a Nigerian-Canadian filmmaker, is added that of the Institut du monde arabe in Paris around films by LGBTQIA+ artists, that of South Korean programmer Sanghoon Lee, and a Carte blanche dedicated to Morocco organized by independent curator Fatima Zahra-Lakrissa.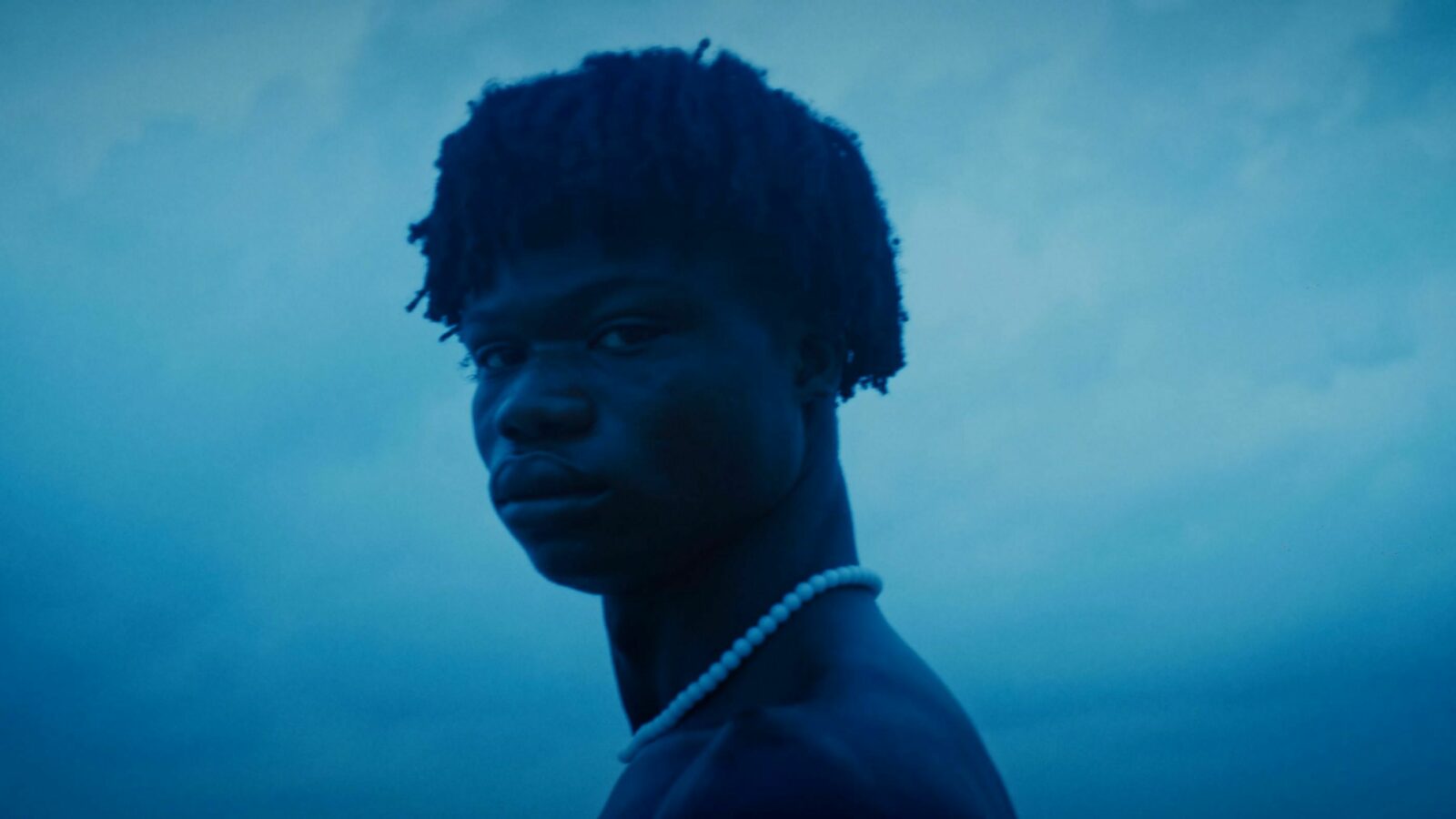 Image tirée du film Finding Serenity // Image from the film Finding Serenity
THE MUSICAL PATH
This is probably the ​"films on art" category that receives the most press. If you're like me, you've seen lots of documentaries on your favourite musical artists. But at Le FIFA, this canonical genre explodes into a panoply of surprising formats.
In addition to Mathieu Amalric​'s film mentioned above, don't miss To Stage the Music, a portrait of the legendary Heiner Goebbels, in which he opens the door to his apartment and simply talks about himself. Or the documentary Annie Lennox, de Eurythmics à l'engagement, itinéraire d'une icône pop. That's a title that says it all.
ON THE COMPETITION PATH
The last – but not the least – path to take: that of the films in competition at Le FIFA. The great favourites of the festival's artistic director, they will leave no one indifferent and will get everyone talking.
Frankly, you should see all of them. ​"But personally, I want to eavesdrop on the conversations in the lobby about Stinking Dawn," Philippe U. del Drago confides. ​"This film by the Austrian artists Liam Gillick and Gelatin offers an incisive point of view on the world of art, in a monumental set made of fake stone. I've never seen anything like it."
One could also follow the path of photography – a good ten films are devoted to it – or of fashion – Le FIFA really enjoys taking a quirky artistic look at that industry.
And yet, we've marked out just a bit of what the festival has to offer.