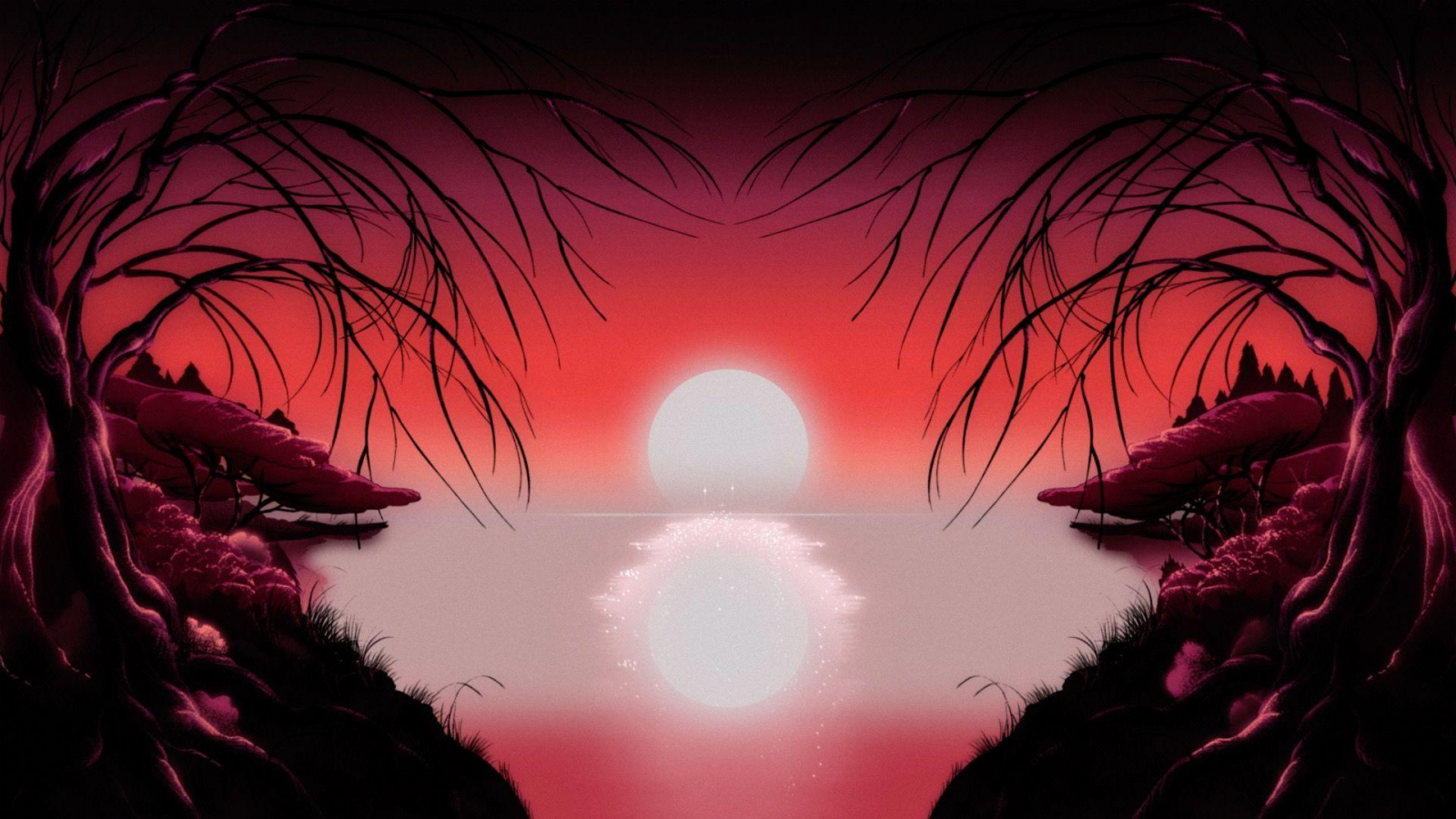 Videoclip Programming

2021

: Actuel

Whether it involves animation, illustration, real people, or reincarnated myths, music video is directly connected to the world we live in — a world of images in motion seeking to sum up the actual moment. For a second year,

FIFA

offers a selection of music videos paying tribute to an art that evokes many ways of being and resonating. So, here's your invitation to let yourself be transported by this guided tour of the world of contemporary music video.

Kai

 — 

A Little Too Much

. Directing:

Martina Scarpelli

.

USA

.

In an imaginary space a woman let go of herself and overcomes fearing her own greatness.

She discovers her body, she embraces her emotions, and learns to own all the parts that make her

HER

.

Marie Davidson

&

l'Oeil Nu

 — 

Back to Rock

. Directing:

Loïc Darses

. Canada.

After playing her last live club music set,

Marie Davidson

exits an unnamed imaginary city's empty nightclub. She decides to wander about, still carrying her massive road case behind her, like Sisyphus's burden. Marie doesn't meet anyone except a black dog, who soon starts to follow her on her path. At first, she seems to ignore the animal, but in time comes to appreciate its presence. Her self-imposed exile in nocturnal and semi-dreamlike backdrops will bring her through industrial wastelands where abandoned non-places mingle with lost oil refinement factories to form breathtaking surrealist tableaus of urban decay. We are oblivious to the true destination of her existential and musical wandering, but sometimes, as

Back to Rock

suggests, the boldest move forward is to call it a night and get back where our heart really resides: home…

Califato ¾

 — 

Fandangô de Carmen Porter

. Directing: Nono Ayuso. Argentina.

Fandangô de Carmen Porter

is set against the backdrop of a rural Spanish salt mine in the

50

s. Filmed in

16

mm black and white, it tells the story of Jesus, a salt miner whose young daughter dies in a tragic accident. Unable to cope with her death, his grief drives him into obsession – to the point where he begins seeing his daughter as a Marian apparition. As his obsession grows, he gains a cult-like following within his village, with others keen to see the Virgin for themselves. The story ends with Jesus cutting out his own eyes in order to become blind to the world and keep living with visions of his daughter in his own mind.

Darius x Wayne Snow

 — 

Equilibrium

. Directing:

Alice Kong

. France.

The equilibrium defines a state in which the opposing forces are perfectly balanced. People opposed by everything, who suddenly, at the very moment a dispute breaks out between them, find themselves instantly glued together. They twist in all directions, in total incomprehension, dragging each other around the city. The music video swings with innocence between humour and emotion to poetically illustrate the metaphor of the equilibrium.

Jacob Collier (feat. Rapsody)

 — 

He Won't Hold You

. Directing:

Daniel Bruson

. Brasil / United Kingdom.

​

"

Things rearrange, we miss what is not the same". Animated and hand painted official music video for the song

He Won't Hold You

by multi Grammy winner

Jacob Collier

, featuring

Rapsody

. The fourth single from the album

Djesse Vol.

3

.

Joji

-

777

. Directing:

Saad Moosajee

.

USA

.

777

is a dance driven animated music video, narrated through a series of otherworldly vignettes that echo living paintings. The film depicts a theatrical opera across heaven and hell; where actors of the afterlife converse through movement.

Oklou

 — 

I Didn't Give Up On You

. Directing:

Kevin Elamrani-Lince

. South Korea / France.

Synopsis available in French only.

Le

3

ème

et dernier visuel en mouvement du projet Galore d'oklou, après « Unearth Me »

&

« God's Chariots », « I didn't give up on you » scelle la fin d'un rêve en trois actes et ouvre un retour à la réalité…

Ryan Playground

 — 

Quest for Glory

. Directing:

Martin C Pariseau

. Canada.

In this minimalistic one-shot video,

Martin C. Pariseau

explores the idea of the performance by pushing the artist to her physical limits by making her run on an airport runway. Based on personal his own and the artist's running experience,

Pariseau

works with the well established cinematographer

Ariel Methot

and

Russian Arm Montreal

​

'

s team to bring to life this technically ambitious, yet poetically very subtle piece.

Viagra Boys

 — 

Ain't Nice

. Directing:

SNASK

. Sweden.

The video, in a one-take, follows the singer Sebastian on a rampage along a street in Stockholm. The idea is to follow the beat and pacing of the song at the same time as the action connects to the lyrics. Eventually things goes badly for Sebastian and he passes out, only to wake up in a completely new environment. The video is the first of two and has a second part that will be released with the bands next single ​

"

Creatures".

Weirdo

 — 

Fakin'

. Directing:

Lubos Rezler

. Czech Republic.

This short story portrays a dark side of an online influencer. Jordan desires a lot of attention from his followers and people around him. Surrounded by luxury and armored with a bold image, he carefully builds his own fake kingdom full of digital dreams. However as it turns out, being the most popular person isn't always the best outcome.

Hedgehog

 — 

Bat

. Directing:

Haonan Wang

. China.

In this dystopian tale, a man finds an escape into his own fantastical world from day-to-day life in a world ultimately controlled by kids.

Lous and The Yakuza

 — 

Amigo

. Directing:

Wendy Morgan

. France /

USA

.

In her posting of the video,

Lous

writes: ​

"

I'm playing a mystical witch character on the edge of a cliff, and then a princess on a horse and then a warrior surrounded by my army Yakuza. These enigmatic characters are a testimony of my own growth in life, what I have overcome, this is my Renaissance. This video means a lot to me as a young African girl from Congo and Rwanda, this is the fairytale I've never watched growing up. These are the powerful images I needed to see, the representation of strength I always dreamed about."

Maslo Chernogo Tmina

 — 

Steppe

. Directing:

Aisultan Seitov

. Kazakhstan.

A belief has it that when once severed head of the last Kazakh khan returns to its homeland, prosperity will descent on its nation forever. ​

"

So who to root for on this earth, who to love" music video presents a visualization of historical scenes experienced by long-suffering Kazakh nation during its persistent struggle for placid being. Underneath the ground, we see

Maslo Chernogo Tmina

who observes the scenes above in tranquility. Once he finds the head of the last khan, he leaves his shelter to fulfil the prophesy and bring prosperity to Kazakh nation, and its music culture.

L'Impératrice

 — 

Peur des filles

. Directing:

Aube Perrie

. France.

Synopsis available in French only.

Tourné en pellicule

16

mm, sous l'œil du chef opérateur

César Decharme

, le clip nous invite dans un univers à la

Ed Wood

. Au menu du clip, l'équipe de truqueurs et maquilleurs menée par

Mickael Arasco

nous offre des litres de faux sang, de faux moignons, une salade de doigts coupés et des hommes sans têtes… Les corps zombifiés téléguidés dansent sur les pas imaginés par

Carine Charaire

, chorégraphe de

I could Never Be a Dancer

.

Kaytranada (feat. Lucky Daye)

 — 

Look Easy

. Directing:

Xavier Tera

. Japan / Canada /

USA

.

A serious power game over the club scenes is on in Tokyo. Who will take control? The strongest always wins.

Les Hay Babies

 — 

Jacqueline

. Directing:

Ariel Poupart

. Canada.

In

2020

, the Acadian girl band,

Les Hay Babies

have released a conceptual album, titled ''Boîte Aux Lettres'' (meaning box of letters) entirely based off of an actual box of letters found amongst clothes out to be donated. Out of these sixty-or-so letters unraveled a one-way conversation from a young Jackie full of hope and spunk. Addressed to her mother in the small city of Moncton, New-Brunswick, she talks about her elegant new metropolitan lifestyle in Montreal. She goes on in great detail of switching jobs, her bachelor friends, and her hope of one day becoming a model. ''Montreal is one hour slower than New-Brunswick.'' — Jacqueline a.k.a Jackie. More than

50

years later, after this time-capsule has been unburied, Montreal based director

Ariel Poupart

has captured a face in a world to match her words in

Les Hay Babies

' music video, set in

1969

.

Donzelle

 — 

Boboom

. Directing:

Julie Tremble

. Canada.

Boboom is a grotesque yet lush collage in which

Donzelle

and her dancers are metamorphosed into statues of marble, gold, and phosphorescent stone. Also part of the background, these materials refer to Baroque architecture and, by temporal translation, to the bling that

Donzelle

displays lavishly. Supported by silky fleecy vaginal back-up singers, the video celebrates sexuality and its fluids, just like the song that also explores the benign fantasies of many.

Fromm

 — 

Aliens

. Directing:

Tezo Lee

. United Kingdom / South Korea.

An astronaut couple fled the Earth, from their home, people. They flew to an alien planet, received a warm welcome from another universe.

Everything seems good and happy now, but some earthlings are not happy. People at the space centre located the couple and plan to destroy the planet which the couple had landed.

Noga Erez

 — 

You So Done

. Directing:

Indy Hait

. Israel.

New technology is invented that allows replaying the last three minutes of a murder victim's life. A secret police department uses special people — Pilots. Pilots get the victim's muscle memory injections and are connected to a special puppetry machine that allows them to recreate these last three minutes and discover clues about what happened.

Noga Erez

is playing a Pilot, this is a story of her last case.

Knlo

 — 

Plafond

. Directing:

Le

GED

. Canada.

Synopsis available in French only.

Un gourou de la danse fait la pluie et le beau temps devant des villageois complètement envoutés.

Half Dogz

 — 

Larose

. Directing:

Frédérique Bérubé

. Canada.

Synopsis available in French only.Benjy Vigneault

et

Phil Castonguay

se réunissent en forêt pour rendre hommage à leur ami Larose. Au milieu des arbres, où ils aimaient se retrouver, un rituel se dessine. Des culbutes dans les airs, le bruit mécanique d'une chainsaw, l'odeur fertile de la végétation qui tapisse le sol font écho à la mémoire du défunt. Dans l'espoir qu'un rire traverse le Grand Pin de tout la haut. Un rire qui s'enracine dans les mémoires, pour ne pas oublier.

Simon Leoza

 — 

La nuée

. Directing:

Vincent René-Lortie

. Canada.

A young girl takes her first step from childhood into adulthood by deciding to flee her abusive father with her newborn sister in tow.
Director

Nono Ayuso,

Frédérique Bérubé,

Daniel Bruson,

Alice Kong,

Loïc Darses,

Wendy Morgan,

Kevin Elamrani-Lince,

Ariel Poupart,

Le GED,

Martina Scarpelli,

Indy Hait,

Julie Tremble,

Tezo Lee,

Saad Moosajee,

Martin C. Pariseau,

Aube Perrie,

Vincent René-Lortie,

Lubos Rezler,

Aisultan Seitov,

SNASK,

Xavier Tera,

Haonan Wang
In Partnership with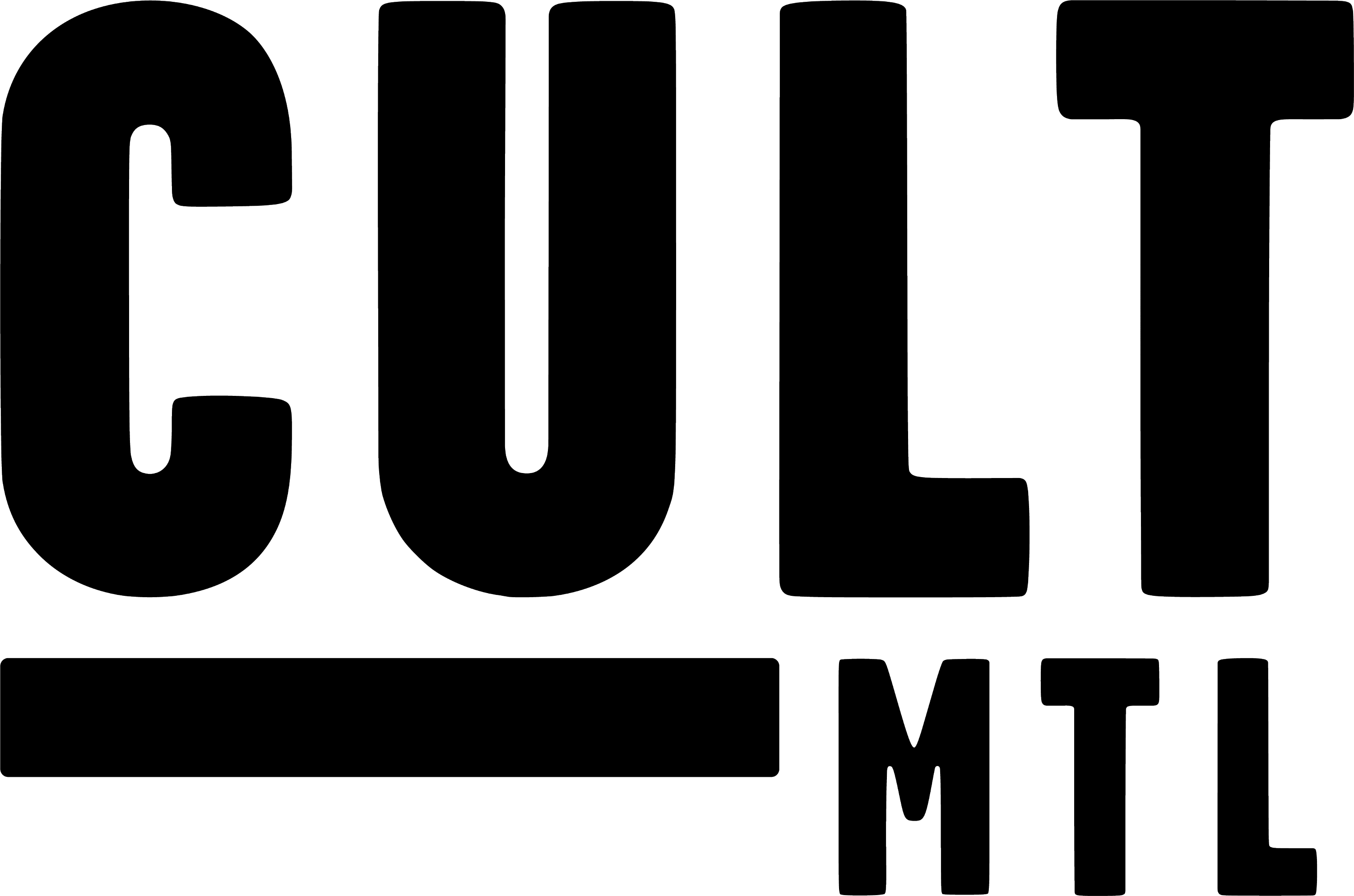 Present in these collections