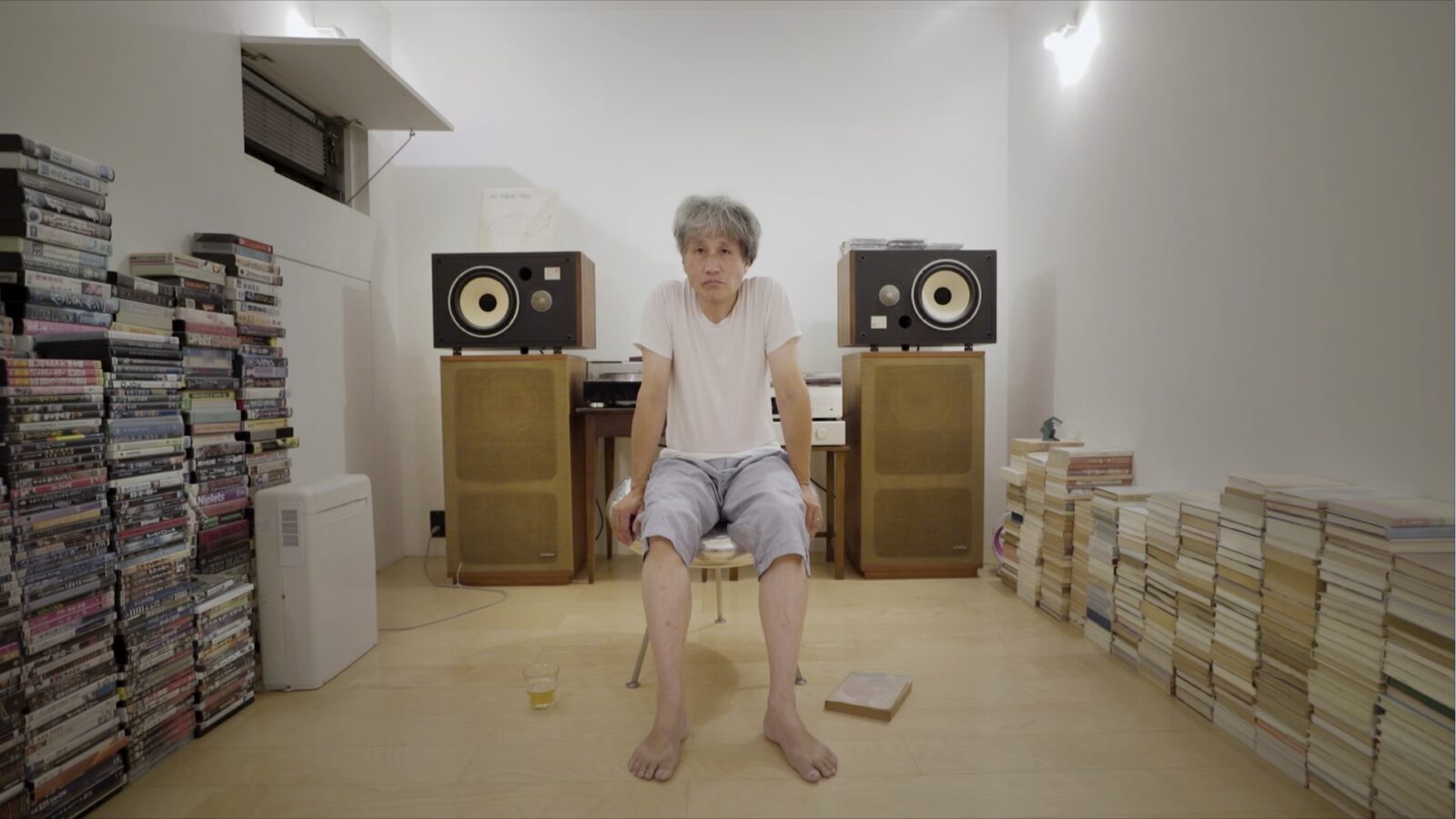 To be screened as part of the
Bêka and Lemoine Focus by Giovanna Borasi
on
ARTS
.
FILM
from May
20
to June
5
,
2022
Ticketing
One week in the extraordinary-ordinary life of Mr. Moriyama, a Japanese art, architecture and music enlightened amateur who lives in one of the most famous contemporary Japanese architecture, the Moriyama house, built in Tokyo in
2005
by Pritzker-Prize winner Ryue Nishizawa (
SANAA
). Introduced in the intimacy of this experimental microcosm which redefines completely the common sense of domestic life, Ila Bêka recounts in a very spontaneous and personal way the unique personality of the owner: an urban hermit living in a small archipelago of peace and contemplation in the heart of Tokyo. From noise music to experimental movies, the film let us enter into the ramification of Mr. Moriyama's free spirit.
Moriyama-San
, the first film about noise music, acrobatic reading, silent movies, fireworks and Japanese architecture!
Director of Photography

Ila Bêka

Editing

Ila Bêka,

Louise Lemoine

Colorization

Melo Primo

Sound mixing

Walter Fuji
Production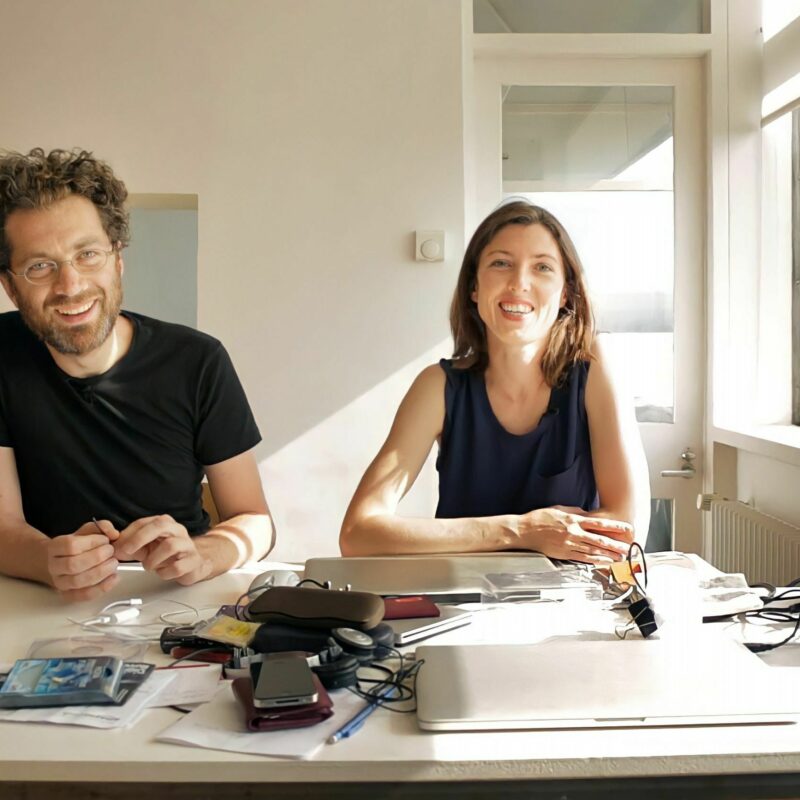 Ila Bêka / Louise Lemoine
Bêka

&

Lemoine

have stood out on the international architectural scene for almost

20

years through a cinematographic work known for its innovative nature and its tender and biting humour, which has disrupted the usual representation of contemporary architecture by putting people and uses at the forefront. A project which defeats the question of genre, by placing itself at the edges of the documentary and video art, through a singular and highly subjective style. Thanks to an authentic artistic perspective on architecture, Bêka

&

Lemoine open new horizons to the relationship between architecture and cinema.

Presented by The New-York Times as the ​

"

cult figures in the European architecture world", Bêka

&

Lemoine's work has been widely acclaimed as ​

"

a new form of criticism" (Mark) that ​

"

has deeply changed the way of looking at architecture" (Domus). Selected by the Metropolitan Museum of Art in New York (the Met) as one of the ​

"

Most exciting and critical design projects of the year

2016

", elected ​

"

Game Changers

2015

" by Metropolis Magazine, selected as one of the ​

"

100

most talented personalities of

2017

" by Icon Design. The complete work of Bêka

&

Lemoine has been acquired in

2016

by the Museum of Modern Art (MoMA) in New York for its permanent collection. Their latest series,

Homo Urbanus: A City-Matographic Odyssey

portrays a harrowing journey across multiple cities in the world. With their intuitive, tong-in-cheek style, Bêka

&

Lemoine make us watch people with them, reflecting on how our cities shape our behavior as humans but mostly, it speaks about human behavior in its most universal form.

Their films have been widely presented in major biennials and international cultural events such as The

XII

Architecture Biennial of Sao Paulo in

2019

, The Venice Architecture Biennale (

2008

,

2010

,

2014

), among many others. Their films are also frequently exhibited in some of the most prestigious museums and international cultural institutions, such as the Metropolitan Museum of Art in New York, the Louisiana Museum of Modern Art in Copenhagen, the Victoria

&

Albert Museum and the Barbican in London. Bêka

&

Lemoine's films have largely been selected and awarded by some major film festivals such as Cannes Film Festival, Venice International Film Festival (Venice), Locarno Film Festival,

CPH

:

DOX

(Copenhagen), DocAviv (Tel Aviv), among many others.

Bêka

&

Lemoine are regularly invited to lecture and teach in some of the most important universities:

GSD

/ Harvard University (

USA

),

GSAPP

Columbia University (New-York,

USA

), Mendrisio (Switzerland) and

HEAD

(Switzerland). They thaught the design Studio Diploma

16

(M.Arch.) at the Architectural Association School in London from

2019

until

2021

. In

2018

they have been laureates of Villa Kujoyama, French residency program for artists in Japan, and Ila Bêka has been laureate Italian Fellow at the American Academy in Rome.

Biographies have been provided by third parties.
Oslavia, The Cave of the Past Future

(

2021

) ;

Tokyo Ride

(

2020

) ;

Butohouse

(

2020

) ;

Homo Urbanus

(

2018

) ;

Moriyama-San

(

2017

) ;

Selling Dreams

(

2016

) ;

Voyage autour de la lune

(

2016

) ;

Barbicania

(

2016

) ;

The Infinite Happiness

(

2015

) ;

Spiriti

(

2015

) ;

24

heures sur place

(

2015

) ;

La Maddalena

(

2014

) ;

L'expérience du vide

(

2014

) ;

25

bis

(

2014

) ;

Pomerol, Herzog

&

De Meuron

(

2013

) ;

Xmas Meier

(

2013

) ;

Gehry's Vertigo

(

2013

) ;

Inside Piano

(

2013

) ;

Koolhaas Houselife

(

2008

).
You would like