Opening Film of the
40

th Edition
The International Festival of Films on Art (Le FIFA) is pleased to announce that Hugo Latulippe​'s film Je me soulève, a world première and in competition, will open its 40th edition (March 15 – 27, 2022). With theatre screenings March 15, 7:00pm, at the Monument-National in Montréal and March 16 – 17, 7:00pm, at the Musée national des beaux-arts du Québec, the film will be preceded by Danika St-Laurent​'s short film We Are Not Speaking The Same Language.
"

Je me soulève" by Hugo Latulippe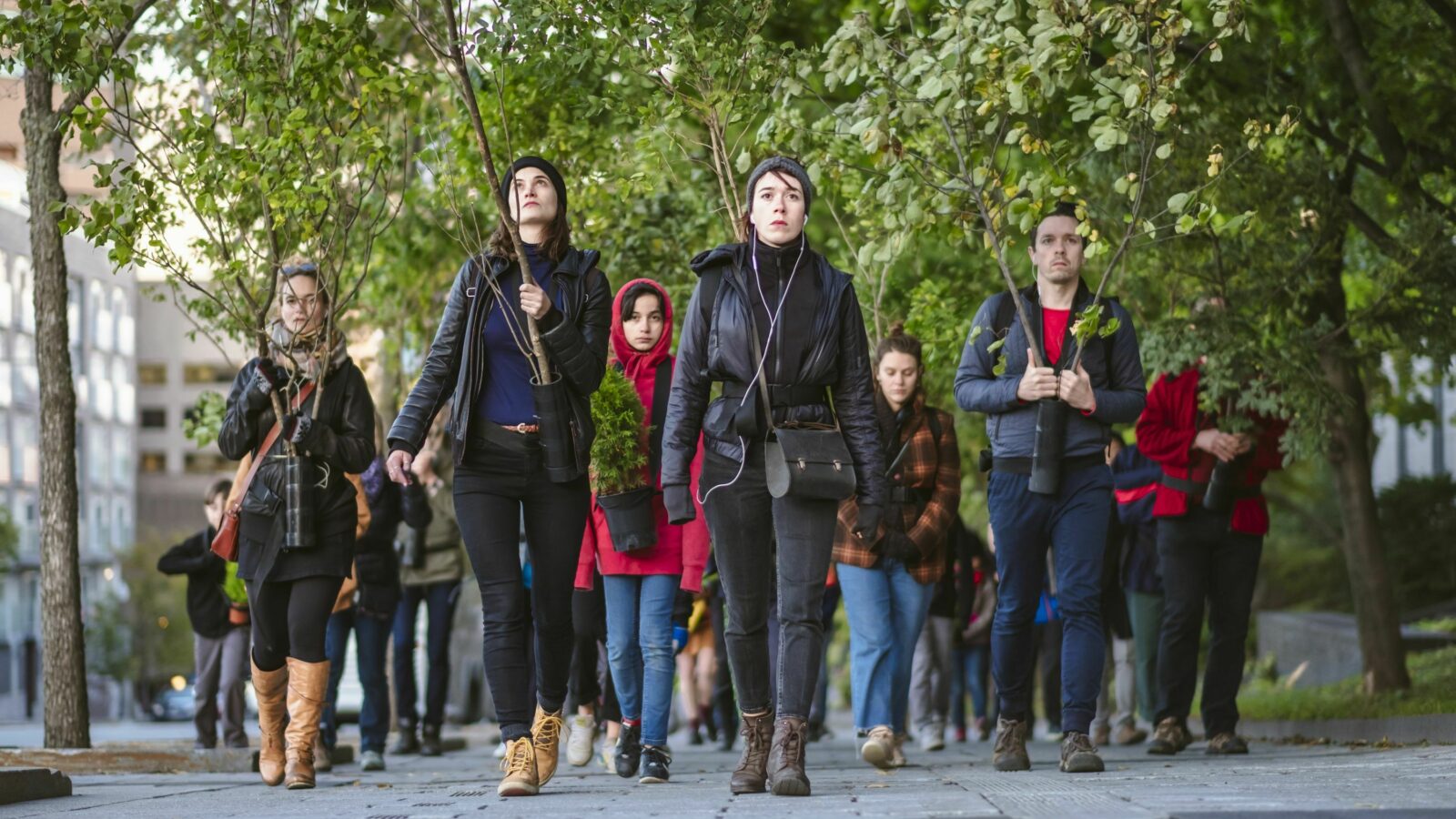 Twenty young actors and musicians are brought together in a laboratory situation by the actors, authors, and directors Véronique Côté and Gabrielle Côté to create a collective play for one of Québec's major theatres, Le Trident. Over a full year, they dig through contemporary Québec poetry to draw out the spirit of the times. In workshops and in all four corners of the province, we witness the process of bringing Je me soulève into the world, and when the curtain opens, it will both transport us into the open, unlimited country and transform life!
Based on the incandescent work by sisters Gabrielle Côté and Véronique Côté, the playwrights of Attentat (2014), Hugo Latulippe brings us a documentary full of artists' contributions to society. Appearing on screen, among others, are Ariel Charest, Catherine Dorion, Sarah Montpetit, Elkahna Talbi, Olivier Arteau, Anne-Marie Olivier, and Olivier Normand, along with texts by Toino Dumas, Marjolaine Beauchamp, Dany Boudreault, Mathieu Gosselin, Jean-Christophe Réhel, Rodney Saint-Éloi, and Daria Colonna. Je me soulève is a quest for meaning that is open and inspired, mixing politics and poetry.
Who will we be like as a people in the future? What can art do to transform the world? Will we still be able to make children? Featuring rebellious protagonists inhabited by the fervour of those who still dream of beauty, Hugo Latulippe​'s Je me soulève rises as a full ode to life.
Je me soulève, produced by Ciné-Scène and distributed by Spira, is presented as a world première, in collaboration with Le Trident.
About the director
Hugo Latulippe has been working in documentary film and television since he participated in Radio-Canada's La Course destination monde in 1994 – 95. After learning his trade from the masters of Québec direct documentary at the National Film Board, he founded Esperamos, whose television, web, and film projects, shot in Québec and abroad, focus on ​"the great questions of our times." Hi films have been selected for the most prestigious festivals and have won numerous awards.
After managing the Montreal-based company for 12 years, he sold his shares to the FairPlay Group to devote himself to his personal projects and acquired a classified heritage building in the Lower St-Lawrence. He made it his headquarters and his studio. He is one of the founding members of the first FabRégion in Canada and currently sits on the board of directors of Culture Bas-Saint-Laurent.

The films written, directed and produced by Hugo Latulippe have been selected for the most prestigious film festivals, from Cannes to Hollywood to Sundance, and have won numerous awards, including a dozen Gémeaux awards, a Jutra award and some twenty international awards. He chaired the board of directors of the Documentary Network from 2014 to 2019, served on several national and international juries and occasionally teaches documentary writing and directing. He is known for his political commitments and in particular his tonic positions on social and ecological issues.

Some works:
Bacon, le film (2001)
Ce qu'il reste de nous (2004)
Manifestes en série (2008)
République : un abécédaire populaire (2011)
Alphée des étoiles (2012)
Le Théâtre des opérations (2015)
Félix dans la mémoire longtemps (2016)
25 X La Révolte ! (2017)
La Planète du Petit Prince (2018)
Troller les trolls (2018)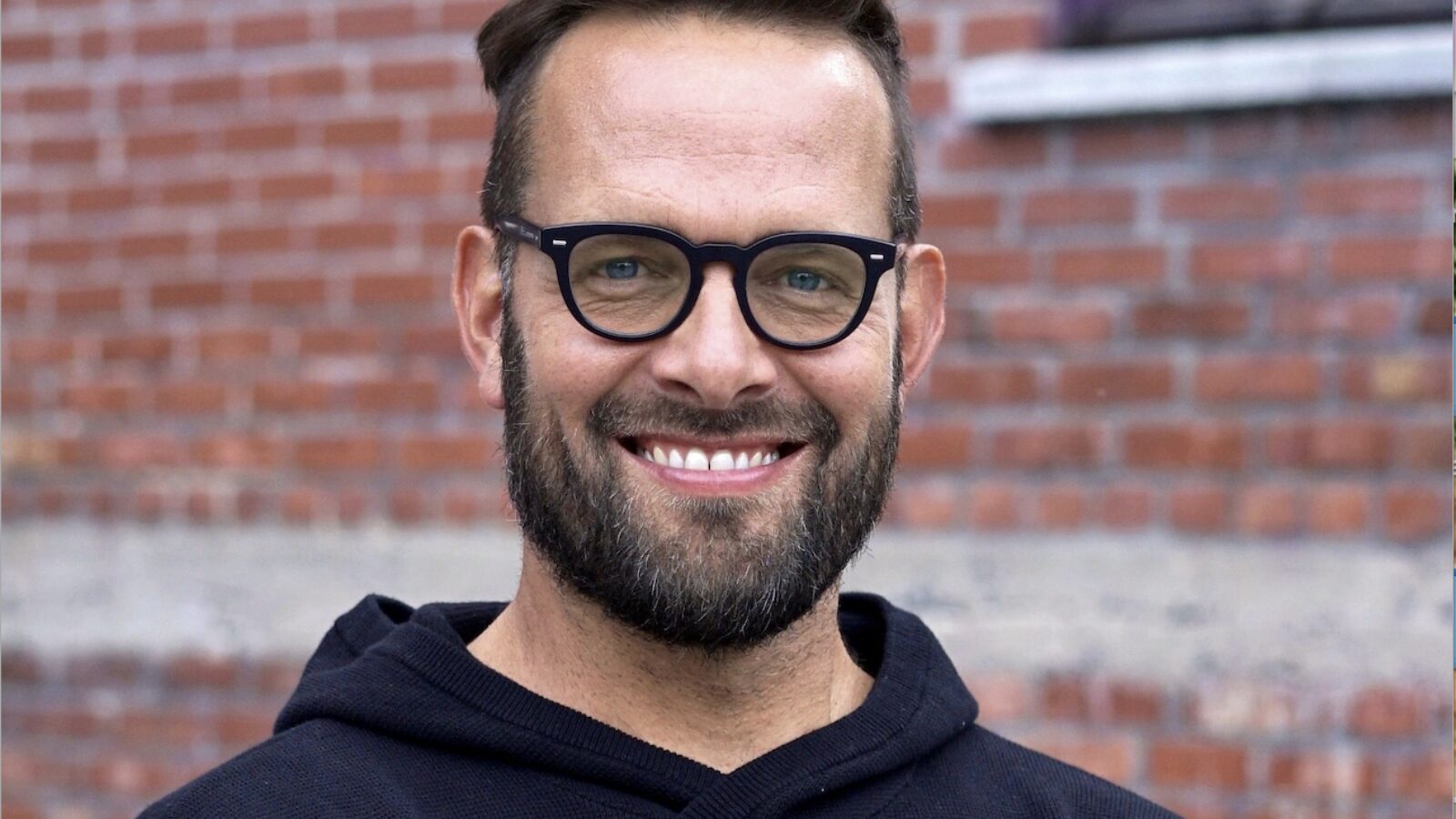 "

We Are Not Speaking the Same Language" by Danika St-Laurent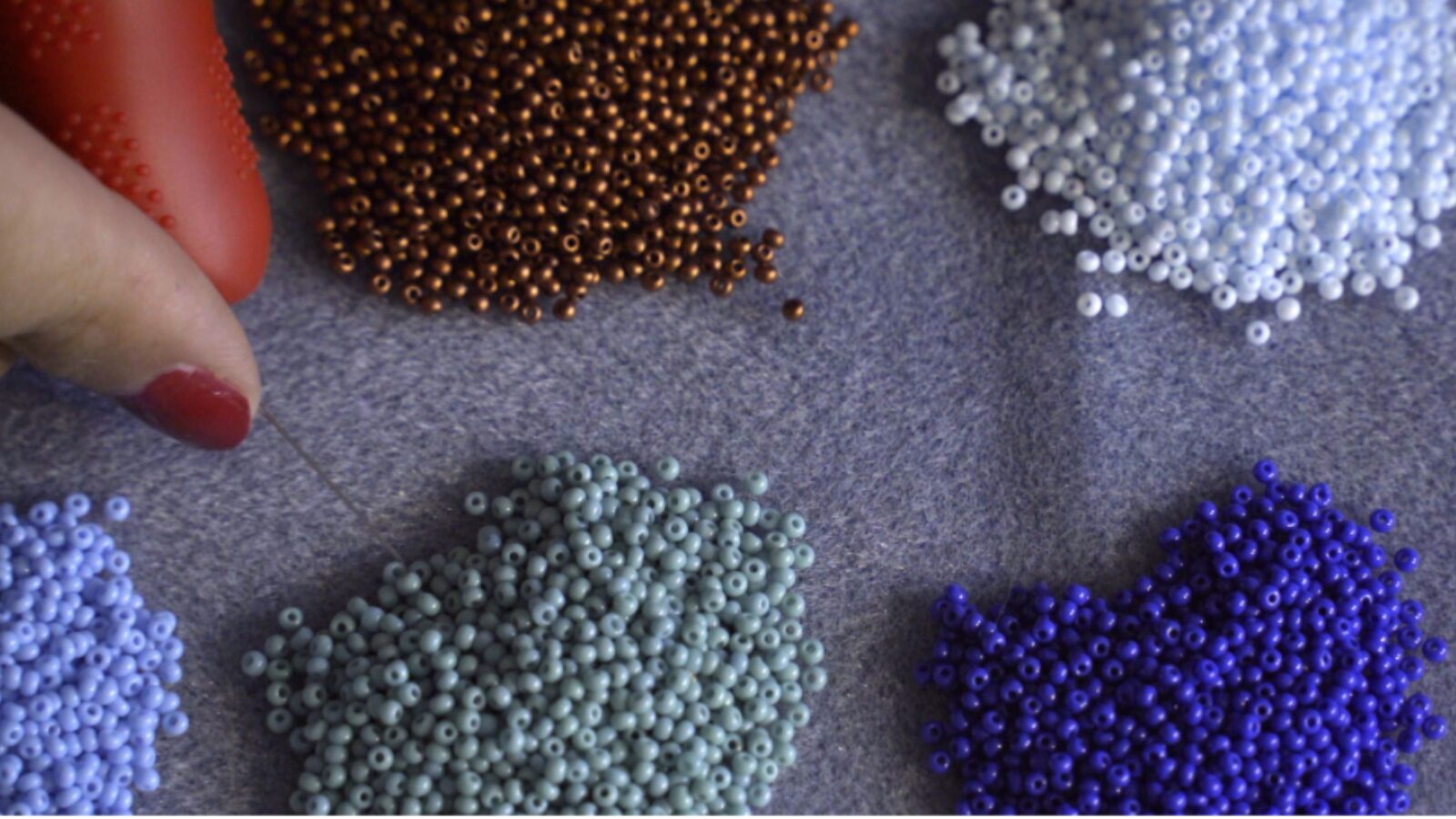 About the director
Danika St-Laurent is an Ojibwe-Cree (Saulteaux) from the Muskowekwan First Nation in Saskatchewan; she was born in Sherbrooke, Québec, on December 27, 1995. She grew up and currently lives in Montréal, Québec. In January 2020, St-Laurent began to bead again and launched her small beaded-earring business called Neebageesis Beadwork. She now works at Wapikoni mobile as coordinator of digital outreach activities and directed her first film with Studio virtuel, We Are Not Speaking The Same Language, during the second cohort of the 2021 – 22 season.