Feature-Length Films Jury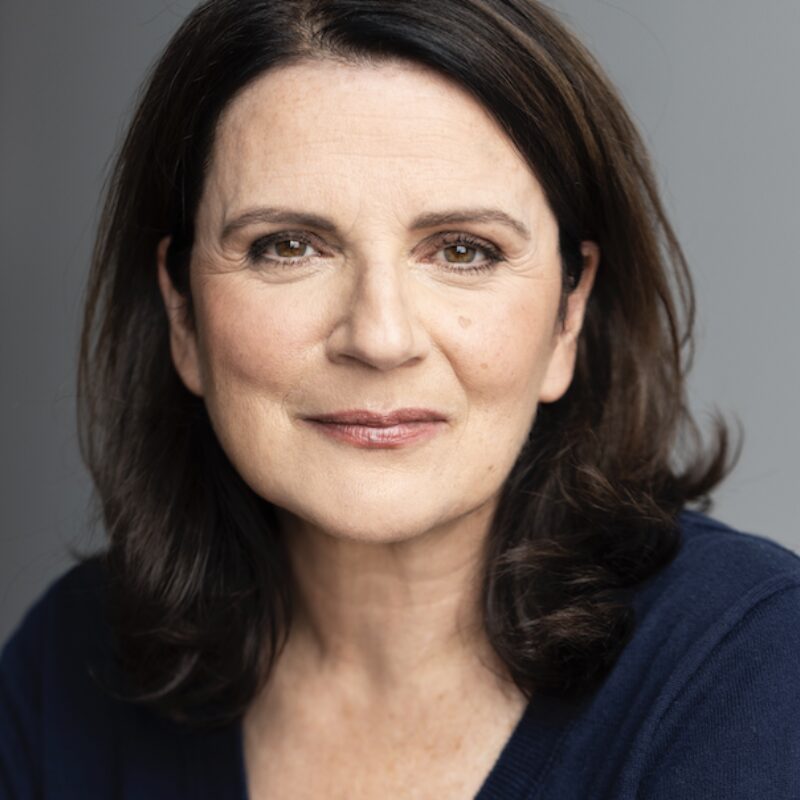 Marie-Thérèse Fortin is active in many areas of the theater world. Previously artistic director of the Théâtre du Trident in Quebec City from 1997 to 2003, she directed the Théâtre d'Aujourd'hui from 2004 to 2012. She was in the production Elizabeth, roi d'Angleterre at the TNM, in the title role, which earned her the Gascon-Roux award for female performance. She has played leading roles in about fifty plays. She has directed several plays including Des yeux de verre by Michel Marc Bouchard and L'aigle à deux têtes by Cocteau.
Marie-Thérèse is also very present on the small screen. She won the Gémeaux award for best female lead: soap opera in 2013 and 2014. She also plays a role in Virage in 2021, as well as in Les Moments parfaits since the same year and Cerebrum in 2022. In cinema, we have seen her in Sans Elle, Les Grandes Chaleurs, Inch'allah, Le Journal D'un Vieil Homme, Le Fils De Jean and we will see her in RU in 2023.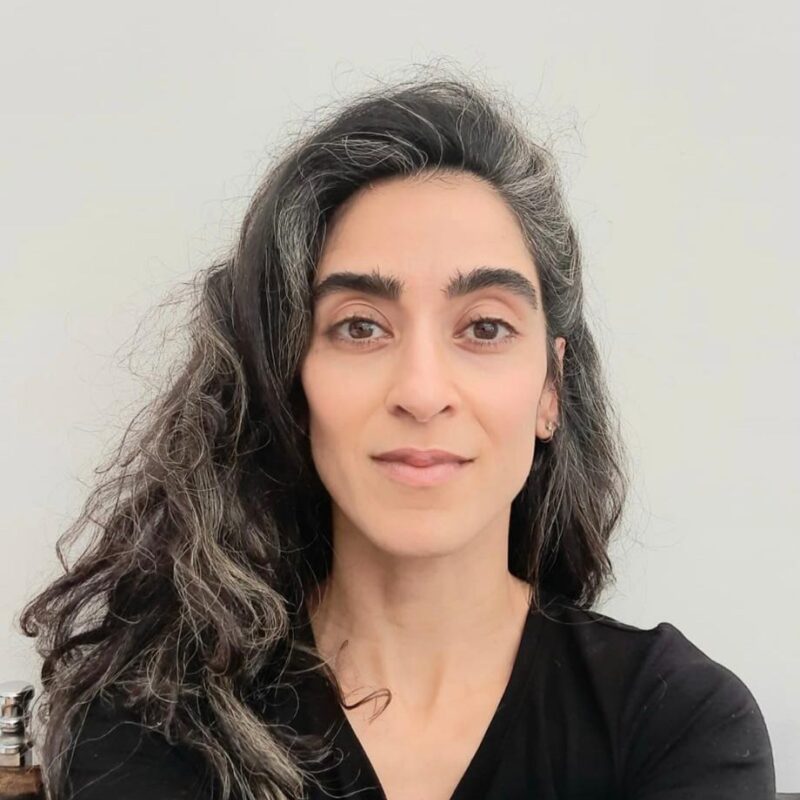 Independent exhibition curator and researcher
With a dual background in fashion design and art history, Fatima-Zahra Lakrissa is an independent curator and researcher who lives and works in Morocco. She began her professional career in Morocco at the National Museum Foundation, then at the Mohammed VI Museum of Modern and Contemporary Art as head of cultural programming (2013−2018). Her recent exhibitions include: Mohammed Chabâa. Visual Consciousness for Zamân Books & Curating (2021, Cultural Foundation, Abu Dhabi); To the Test of the Sieve (2020, LE 18, Marrakech); Contemporary Belkahia (2019, Artorium-Fondation TGCC, Casablanca); Ahmed Cherkaoui, Between Modernity and Rootedness (2018, Mohammed VI Museum, Rabat) and was co-curator of the exhibition The Casablanca School of Fine Arts: Belkahia, Chabâa, Melehi and the Making of Art and History, at the 6th edition of the Marrakech Biennale in 2016. She is the author of several essays published in exhibition catalogs and specialized journals.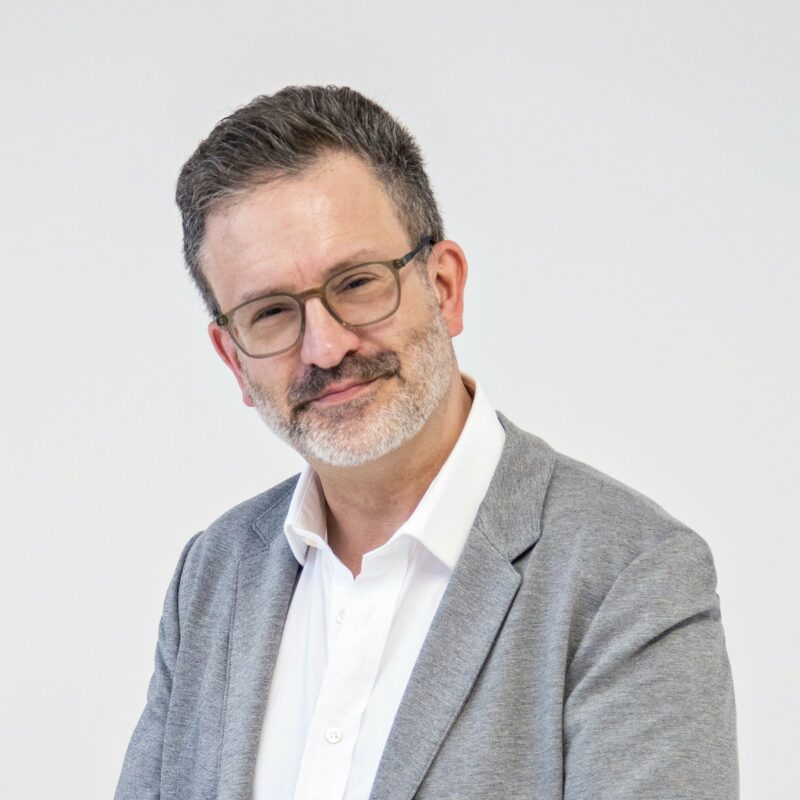 Artistic Director
Salle Bourgie and the Arte Musica Foundation at the Montreal Museum of Fine Arts
Born in Montreal, pianist Olivier Godin leads an active career on the international scene. He regularly accompanies opera artists such as Marie-Nicole Lemieux, Karina Gauvin, Wolfgang Holzmair, François Le Roux, Donna Brown, Frédéric Antoun and many others. He has made some thirty recordings, including the complete melodies of Dutilleux, Poulenc, Fauré and Massenet. He has performed at numerous Canadian festivals, including La Virée classique de l'OSM and Classica, as well as abroad at the Palazzetto Bru-Zane in Venice and Wigmore Hall in London, among others. Appointed professor at the Conservatoire de musique de Montréal at the age of 25, he was in charge of the opera workshop at this institution for nearly 15 years and taught there for 20 years. He also worked at the Schulich School of Music of McGill University as a vocal coach and teacher of French lyrical diction. He has given master classes for singers and pianists in Canada, the United States, Mexico, France and Sweden. Finally, he co-founded the Académie Internationale Vocale de Lachine with Richard Turp. Since June 2022, Olivier Godin is the artistic director of Salle Bourgie and the Arte Musica Foundation at the Montreal Museum of Fine Arts.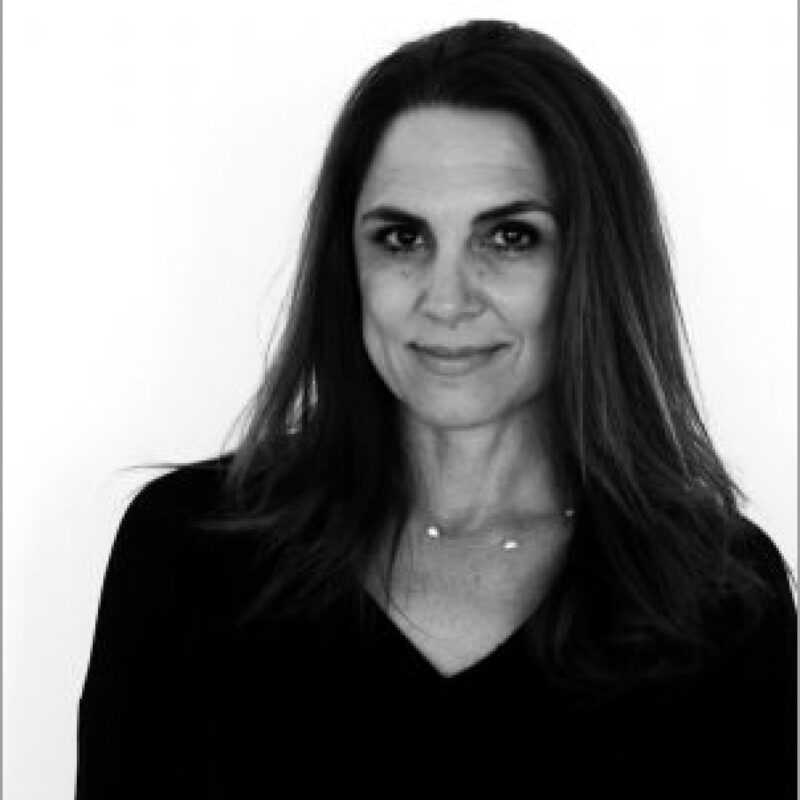 Director

ARCA

International Festival of Films on Artsdee
Producer and filmmaker Mercedes Sader​'s career is closely connected to the arts. In 2009, 2010 and 2011 she co-directed Rompan Límites! (Break the limits!) International Experimental Film Festival. As a film producer with Coral Cine, she produced several documentary feature films, all exhibited internationally. Twice winner of the Pro-Cultura Award, she produced more than 20 experimental short films in 16 mm that were screened at Madrid Experimental Film Festival. Her most recent film, the documentary The Children of the Mountain did its avant-premiere this last January and will start its international tour.

At the same time, Sader is a contemporary art curator and critic and since 2014 she directs Black Gallery, an art gallery that is committed to preserving the legacy of Uruguayan historical figures and encouraging the practice of emerging and established artists both locally and internationally. As of 2018, she is an art advisor for the Ministry of Design portal, in which she regularly writes articles about art. In the past two years, she is the director of ARCA International Festival of Films on Arts, a festival which explores and promotes the relationship between cinema and art.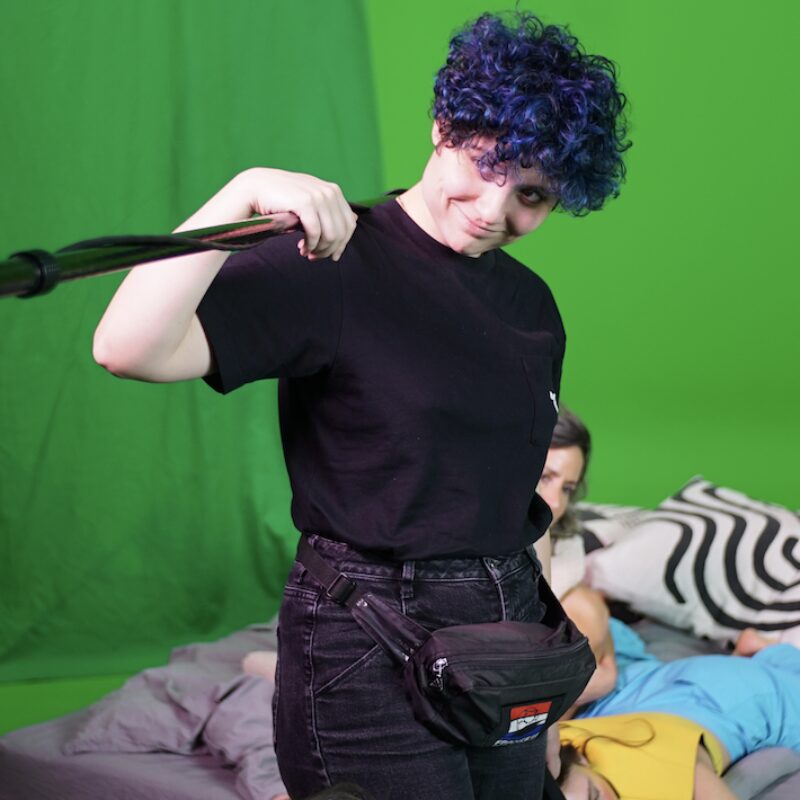 Director and screenwriter
Roxanne Gaucherand was born in Montélimar in 1991. She moved to Brussels for her studies in cinema at INSAS. Her fiction and documentary research is based on the creation of fragile characters evolving in destabilized eco-systems, between reality and fantasy. In 2020, she directed her first medium-length film, Pyrale, which won the Burning Lights Jury Prize at the Visions du Réel festival. The film circulates online and in festivals during the confinement and is notably selected for the Cesar for best short documentary. She also directs video clips.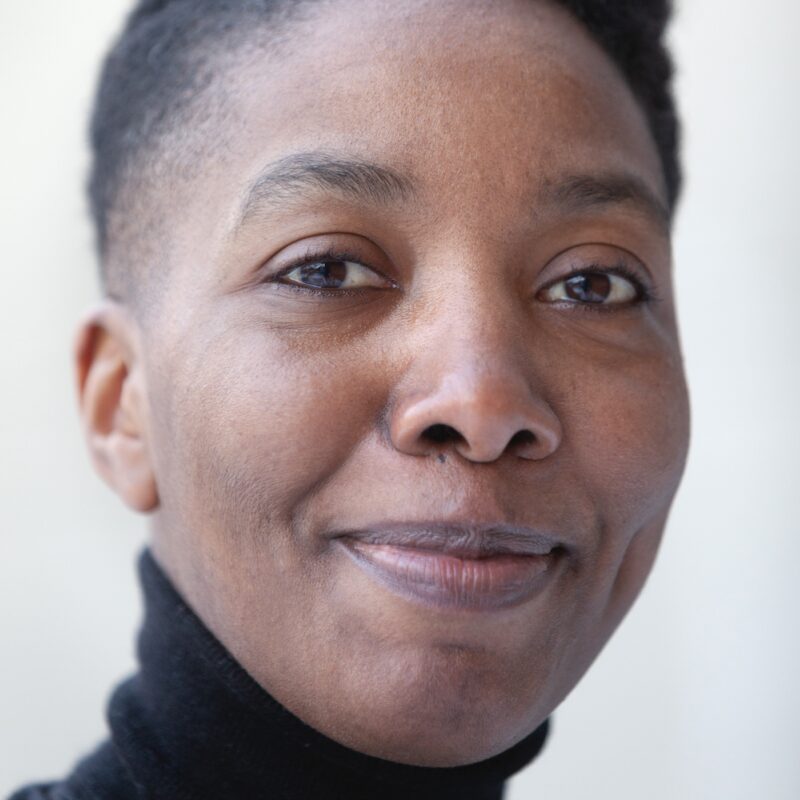 Director, producer, author, Amandine Gay is focused on reclaiming the narrative, both for herself and the communities she belongs to. Following Speak Up – her first self-produced and self-distributed film which gives voice to 24 Black francophone women – released in French, Belgian and Swiss theaters in 2017 and in Canada in 2018; she releases a second feature length documentary, A Story of One's Own. This archival film on transnational and transracial adoption from the perspective of 5 adult adoptees is released in French theaters in June 2021 and at the Cinémathèque québécoise in August 2022. In 2021, she publishes her first book, A Chocolate Doll, an autobiographical essay on adoption with editions La Découverte (France) and Remue-Ménage (Quebec). In 2022, she moves back to Montreal and starts a Black-owned production company: Caïssa Productions.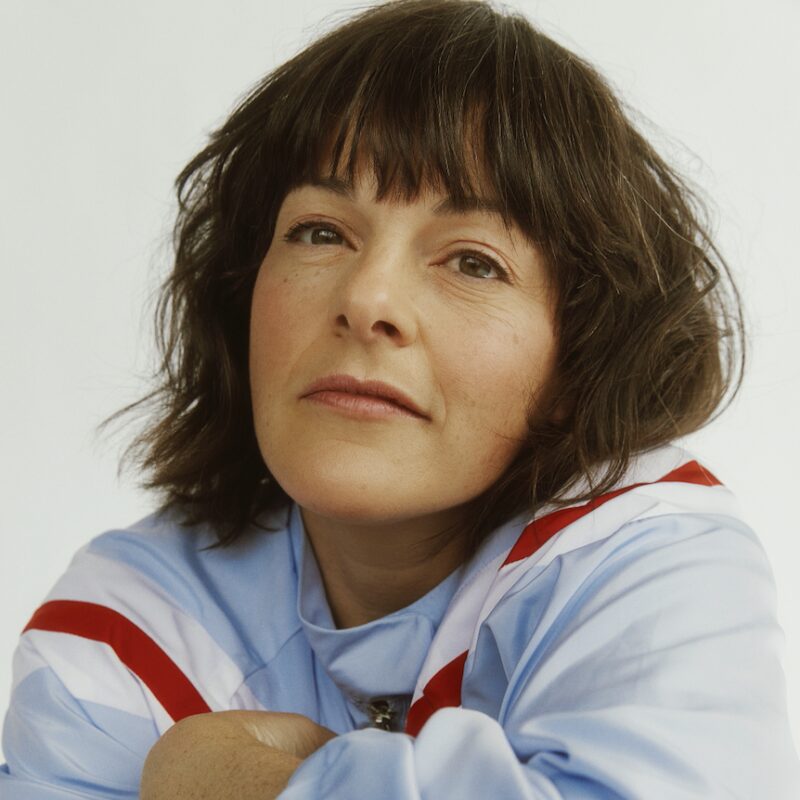 Since her graduation from the Conservatoire d'art dramatique de Montréal in 2001, Sophie Cadieux has presented herself as a multi-faceted artist. She has made her own way in the Montreal theatre scene, performing in more than thirty plays. She is also an author, director, animator and artistic advisor on various projects in addition to being an excellent improviser. In the last few years, we had the pleasure of seeing her at the helm of the series Lâcher prise, in addition to seeing her stand out on the small screen in the series Bête Noire directed by Sophie Deraspe. She also made her debut at L'Échappée, to our great delight, at the beginning of the summer of 2021, in addition to wowing us with her character of Caroline in the new miniseries Lou & Sophie. This summer, she shot the second season of the successful youth series which is available for viewing on Tou​.tv.
On the stage, Sophie's resume is well rounded. Recently, she distinguished herself in the revival of La Fureur de ce que je pense, in 4.48 Psychose by Florent Siaud, in La Vie Utile by Marie Brassard, in Les Larmes amères de Petra von Kant by Félix-Antoine Boutin and in Disparu.e.s, a play directed by René Richard Cyr. Recently, she has won the hearts of Montrealers with her refreshing and important theatrical solo, Féministe pour Homme, for which she is currently touring the province!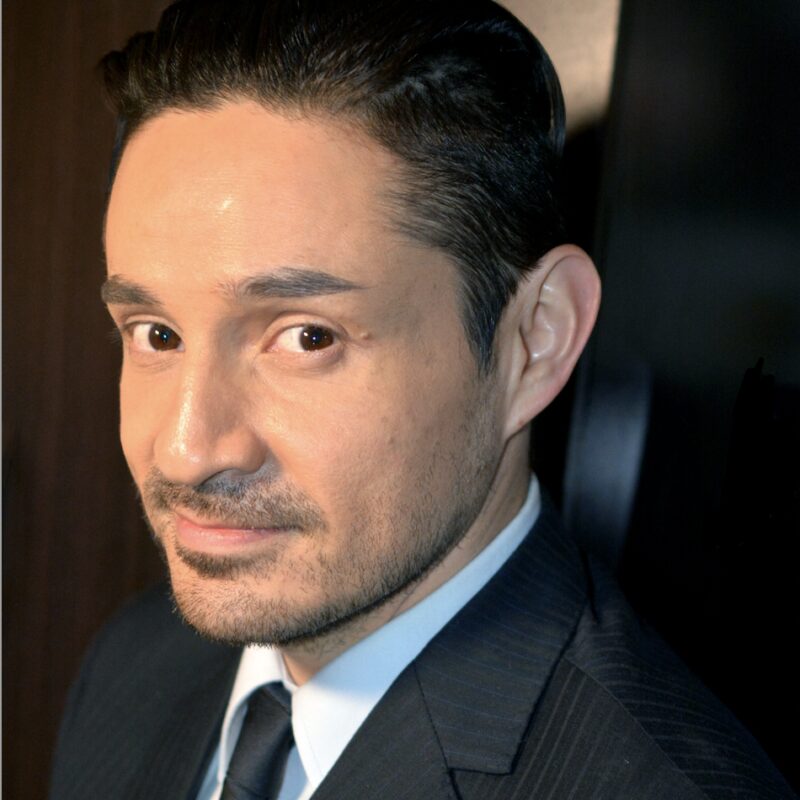 Christian O.
Pacheco Camara
Director and founder
Fotogenia Film Festival
Master in Visual Communication and Design with Honorable Mention in the Postgraduate School of Arts and Design, UNAM (2019), Christiao O. Pacheco Camara is currently doing a Ph.D. in Arts and Design at the Postgraduate School of Arts and Design at the National Autonomous University of Mexico, within the field of knowledge focused on Digital Art, Moving Art, Film Theory, and Audiovisual Production. He has worked since 2005 as an Illustrator, 2D Animator, Web Designer, Audiovisual Producer, Director, Scriptwriter, and Art Director for various publishers, production companies, theater companies, and the Ministry of Environment of Mexico City. He is also the author of the book A Dark Shining and of theory and practice for different workshops.
He has won several prizes and distinctions nationally and internationally with his animated and live-action short films like an official selection on the Short Film Corner at Cannes. He currently works as an artist and filmmaker exploring moving images through expanded cinema, theater, performance, immersive installations, and poetry film. In 2018 he founded Fusión Cinema, a company dedicated to the production of immersive cinematographic and theatrical events. He founded and has been the Director of the Fotogenia Film Festival, the first International Festival of Filmpoetry and Divergent Narratives in Mexico, which has commemorated four editions with great success.

Grand Prize / Jury Prize / Prize for Best Cinematic Essay / Prize for Best Portrait / Prize for Best Canadian work / Prize for Best Short Film