A word from the artistic director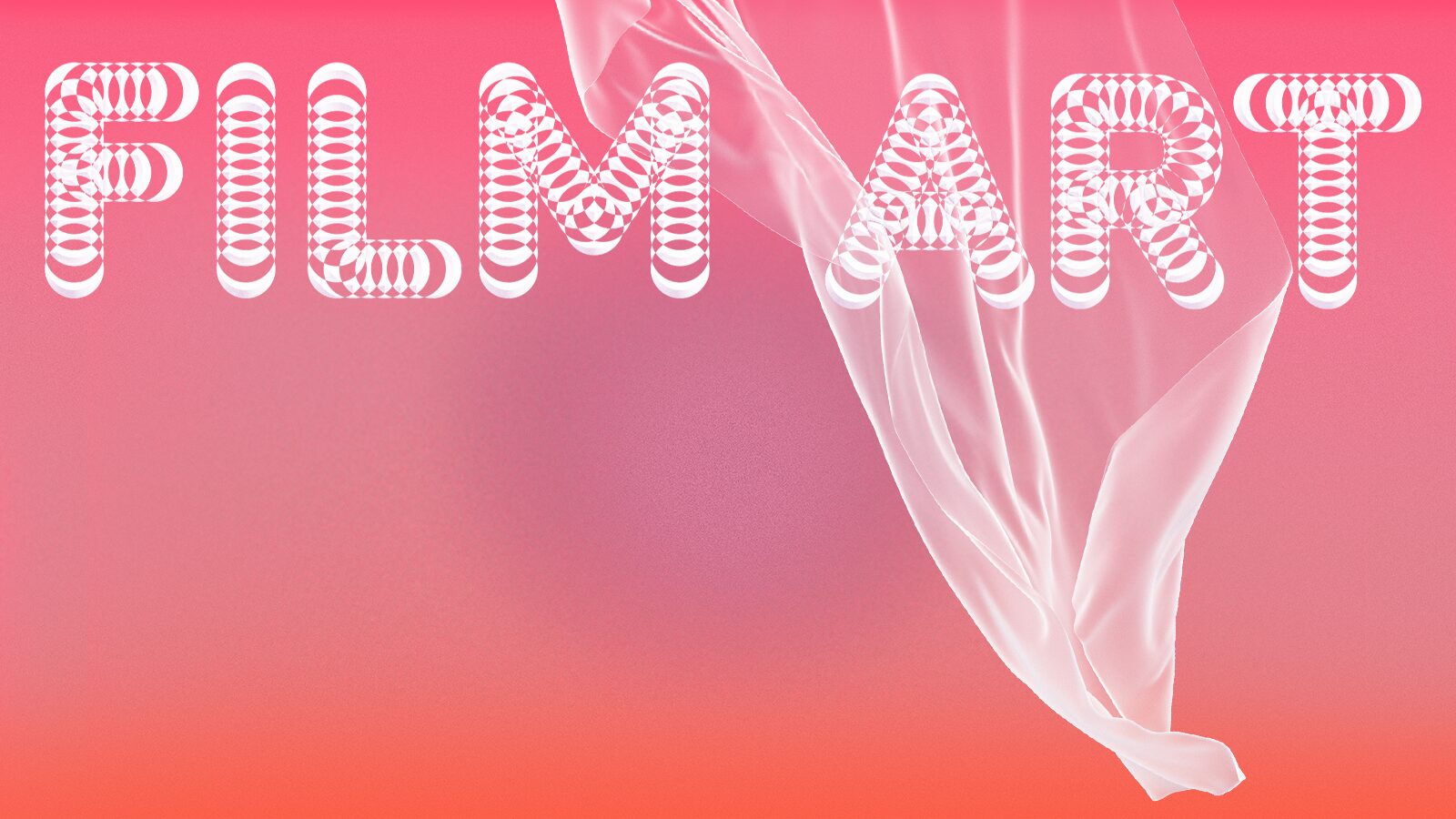 Le
FIFA

–

41

st edition
Experience the
41

st edition in theatres from March

14

to

26

,

2023

and online from March

24

to April

2

,

2023

!
The International Festival of Films on Art (Le FIFA) celebrates its 41st edition in Montreal and Quebec City from March 14 to 26 in theatres and from March 24 to April 2 online. Architecture, photography, painting, theater, cinema, dance, music… Documentaries, short films, fictions, captations… The most important art film festival will once again amaze you with eclectic works from here and elsewhere, which will satisfy both the most seasoned cinephiles and a wider public looking for cultural and artistic discoveries of all kinds. In addition to this program, attend our special events such as outdoor screenings, professional meetings, parties and more.
Get your FIFA 41 Passport now!
Subscribe to our newsletter to make sure you don't miss anything about this new edition.

A word from the artistic director, Philippe U. del Drago
For its 41st edition, Le FIFA has selected more than 220 films from 49 countries. Every year, we are both thrilled and overwhelmed to receive around a thousand film submissions and to proceed as a team, methodically and carefully, to make a selection. We have to be attentive to the pulse of the films submitted and understand their issues and concerns. We have to be humble, as each year we discover artists, filmmakers, and artistic expressions that carry us into the heart of creativity.
We want to share with you the best offerings in films on art and art films. This year, the filmmakers and artists in the program lean into the state of the world. It is a multifaceted world, full of pressing issues; a marvellous world — marvellous in the sense of extraordinary, out of this world. It is both heritage and potential. It challenges our desire, our power, our actions. Even if what is marvellous isn't always filled with light, we discover it through the lenses of artists who bare their deep subjectivity, their sensitivity, their humanity. It reminds us that we have the capacity to change things, to make new choices, and invites us to embark on a journey into the extraordinary.
The journey begins with the two opening films. Saskia Boddeke​'s Inside My Heart is a baroque drama written in verse, with professional actors with intellectual disabilities. Manuel Mathieu​'s Pendulum evokes the search for a balance between the past and the uncertain future of Black peoples.
Throughout the program journey are must-see stops: Carmen, freely inspired of the work of Prosper Mérimé, is the first fiction film by Benjamin Millepied, choreographer and former director of dance at the Opéra de Paris; a Carte blanche at the Cirque du Soleil, which will present, exceptionally, a sublime recording of Ô and a series of world-première short films; a program by the Institut du monde arabe de Paris featuring documentaries about and films by queer artists; an evening built around Jean Paul Riopelle; Oana Suteu Khintirian​'s film Au-delà du papier, which explores relations between digital and material memory, and Mathieu Amalric​'s Zorn III (2018−2022), following Barbara Hannigan as she masters a new piece that Zorn wrote for her and the pianist Stephen Gosling. Stinking Dawn, a film by Liam Gillick and Gelatin, is an acerbic and provocative critique of a contemporary art field in which four snobbish and pathetic entrepreneurs try to stay afloat in a ​"post-leftist" capitalist dystopia and spend their free time playing in a rock group: a film that will leave no one untouched. In the FIFA Experimental section, see a focus on the multidisciplinary artist Michael Snow, who died on January 5 of this year and leaves behind a majestic body of work, with Peggy Gale, the artist's companion and curator, in attendance.
Finally, the second edition of La Nuit de la danse will bring together 28 films, including 19 made in Québec, for a marathon screening lasting more than seven hours of short dance films reflecting the incredible vitality of a field that melds beautifully with the medium of film and in which Québec stands out internationally.
The marvellous also means discovery: it's to have our mind stimulated by new knowledge and stories that change the way we see things. Here, we offer the following discoveries: in Hunan province in China, a writing system used exclusively by women; the first all-women's orchestra in Afghanistan; the story of Anita Lasker-Wallfisch, who survived Auschwitz because she was a cellist; George A. Walker, who engraves on wood and publishes; the birth of Sapiens art 45,000 years ago; Jason Logan, one of the great Canadian makers of inks, used notably for tattoos; Matohu, a brand that revisits the traditional kimono in Japan; the rediscovery of traditional Polish funeral chants in contemporary arrangements, underlining the importance of not trying to eliminate death and mourning but to accept them as a natural part of the human experience; and the world of fandom through those devoted to all things Pope John Paul II, Elvis Presley, and Lady Diana.
In architecture, we bring you one of the great Thai architects, Boonserm Premthada, through the lens of eminent filmmaking duo Bêka & Lemoine; an exploration of the work of American architect Charles Benninger by Etienne Desrosiers; the struggle of Kyiv-based architect Florian Yuriev; the Grantham Foundation for Art and the Environment as seen by Alain Baril and Ginette Petit; the construction of the Alhambra in Grenada; the group of radical Florentine architects, 9999 and the revolutionary and participatory potential of housing kits.
The image and the camera will also be featured in films on movies (with portraits of Jane Campion, Jean-Paul Belmondo, and Romy Schneider) and photography (Steve McCurry, Sabine Weiss, Thomas Hoepker, Eadweard Muybridge, and Gian Paolo Barbieri).
In music, you'll be in on the making of Heiner Goebbels​'s work A House of Call, at the Berlin Philharmonie; in Chercheurs d'orgues, the quest for the most extraordinary organs in Europe; the Quatuor Arod, one of the most brilliant quartets of its generation with a repertoire stretching from Mozart to Bartok, from Debussy to Kurtág. You'll follow the Brazilian conductor Simone Menezes in her search for spirituality in music; and the colossal composer, architecture, and engineer Xenakis, who was a precursor of computerized music, sound and light shows, and spatialized concerts.
There will also be a documentary on the Canadian group ASD Band, composed of four autistic musicians; a splendid portrait of Annie Lennox and the story of Samuel and Isaac, two young South Sudanese refugees living in Uganda and following their musical dream.
In the world of the visual arts and museums, you'll get a backstage peek at the creation of the Vermeer exhibition currently at the Rijksmuseum in Amsterdam; you'll discover the life of Charlotte Salomon through her collection of 1,300 paintings; you'll explore the little-known history of Jewish culture in the Arab world in the film Jews of the Orient, on the occasion of the eponymous exhibition at the Institut du monde arabe de Paris; in his final documentary, the famous screenwriter Jean-Claude Carrière travels through Spain, sharing his admiration for the painter Francisco de Goya; and Titian: The Empire of Colour lifts the veil on the official painter of the 16th-century Most Serene Republic.

In dance, you'll discover the heritage of Pina Bausch; the world of Zab Maboungou, director of the Montreal-based company Nyata Nyata; and the collaboration of South African choreographer Robyn Orlin, singer Camille, and Zulu choir Phuphuma Love Minus. Philippe Meunier​'s Dans mes yeux offers an intimate look at atypical and neurotypical artists through five choreographic stories; Broken Mirrors follows the work of choreographer Bouziane Bouteldja, who starts from performers' personal stories to explore themes of identity and the gaze of the other in the self-image; you'll also follow the process of Frédéric Liver as he tries to master Maurice Béjart​'s Boléro. As he has never danced in his life, this new quest fills his daily life until he accomplishes the performance.
Le FIFA's Cartes blanches shift the focus, offering artists and curators a space for expression and sharing that opens the doors to discovery and dialogue: Andreina Aveledo (film on Miúcha, the voice of the Bossa Nova), Naël Jammal (sensitive selection of films on the circus), Fatima Zahra-Lakrissa (films by Moroccan artists), Sanghoon Lee (panorama of South Korean short films), Badewa Ajibade (films on sub-Saharan African artists), and Stéphane Nepton & Andrea Gonzalez (selection of short films on identity issues).
Finally, a program of conferences and reflections will be held during the first week of the festival. I would particularly highlight the holding of the International Symposium of Art Film Festivals on March 15, with representatives from more than a dozen festivals in attendance. On this occasion, the FIFA Tribute Award will be given to the Beirut Art Film Festival. Also, a day dedicated to women's entrepreneurship in the arts and culture sector will be held on March 16.
We wish you a wonderful journey.