12.15.2021
Films on art online all winter – it's on
ARTS

.

FILM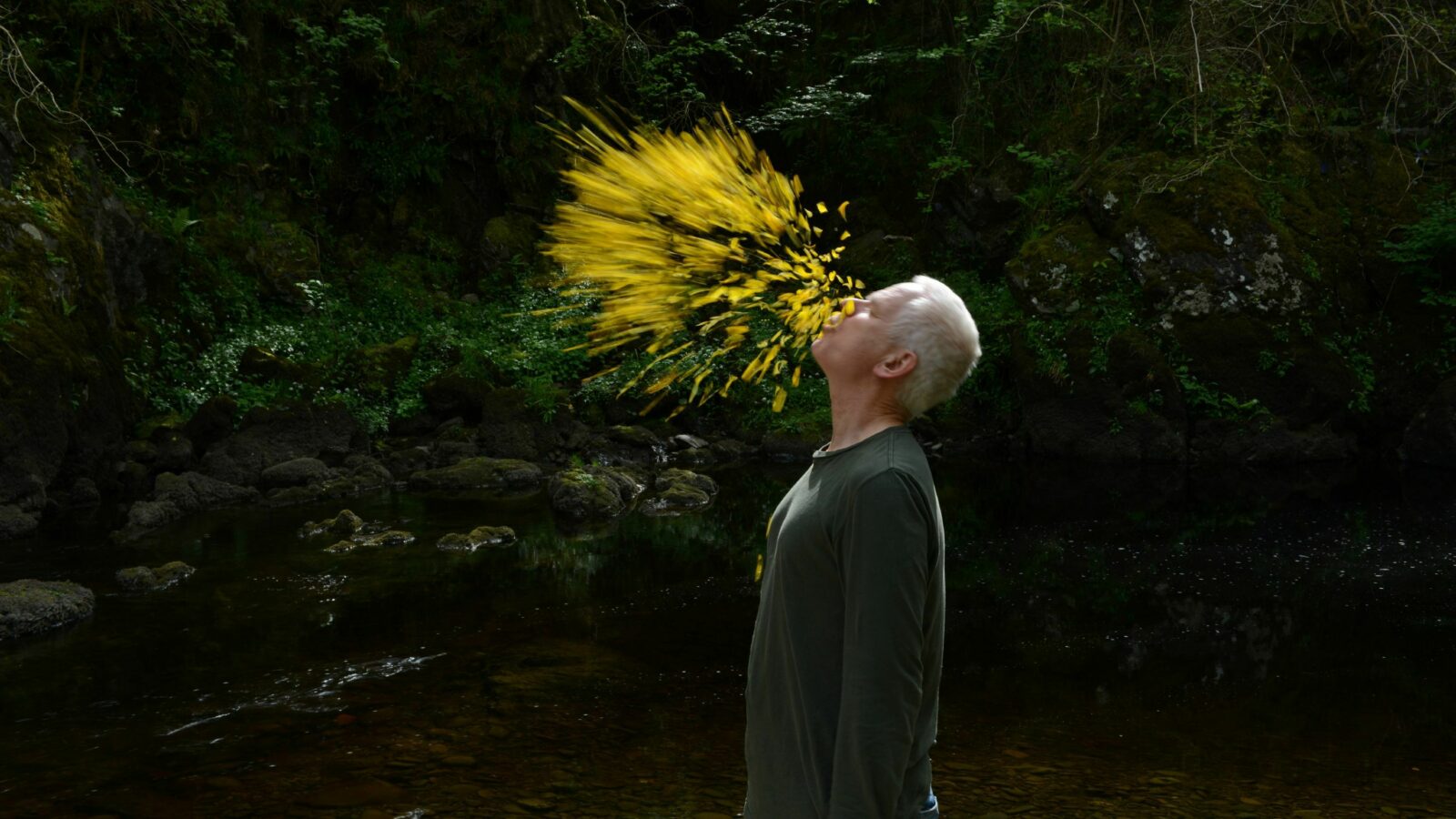 ARTS.FILM, which will celebrate its first anniversary in April, is continuing its work of selecting excellence and highlighting art in images with more than 300 online films available anytime across Canada. Wagner, Pollock, Raôul Duguay, Elliott Erwitt, Itzhak Perlman, and more! Photography, architecture, painting, dance, classical music, and more! Documentaries, short films, fiction, performances, and more! Capitalizing on the 40 years' programming experience of the biggest festival of films on art in the world (Le FIFA), again this season the platform offers eclectic content from Canada and abroad that will satisfy the most discerning movie lovers as well as a broader public seeking cultural and artistic discoveries of all kinds. A true virtual centre for the arts, ARTS.FILM provides a rare opportunity to view Québec, Canadian, and international films that otherwise have limited distribution and a short shelf life.


Christmas in music on ARTS.FILM
To start winter with a bang, starting on December 20 ARTS.FILM offers Christmas in music with strong and sensitive stories bringing classical music to the heart of social issues; Gérard Caillat​'s La Spira (documentary on Spira Mirabilis, an orchestra of 40 young musicians from 16 countries who play without a conductor) and Allegro colorato, by Ludovic Schweitzer and Sophie Spillemaeckers, depicting musicians from the prestigious Antwerp Symphony Orchestra who get involved by teaching music to elementary-school students representing some 40 nationalities. Immerse yourself in the world of charismatic figures of classical music with Carlo Naya​'s Richard Wagner – Diario veneziano della sinfonia ritrovata and Alison Chernick​'s Itzhak, a documentary devoted to the life and music of the celebrated Israeli violinist Itzhak Perlman, which won the 2019 Grammy in the Best Music Film category. Also on ARTS.FILM starting December 20, don't miss the most recent film-concert by the internationally renowned Montréal chamber music ensemble collectif9, Vagues et ombres, an ode to water and a tribute to the musical world of Claude Debussy, including a work by Luna Pearl Woolf and the shadow theatre of Mere Phantoms, as well as the vocal ensemble Les Rugissants performing Francis Poulenc​'s Ave verum corpus in the Chapelle des hospitalières in Montréal.
Arts of Québec
In the wake of these two collaborations with stars of the Québec music scene, this winter ARTS.FILM continues to be the digital standard-bearer for Québec creators. Six new releases have just been added to more than 80 Canadian films to fill out a collection more than a third of which consists of Québec contributions. This winter, don't miss Raôul Duguay par-delà La Bittt à Tibi by Yves Langlois, René Richard Cyr: ou l'heureux dépit by Luc Cyr, Chemin d'empreintes et d'emprunts – Lisette Lemieux by Bruno Pucella, Farouchement Kittie by Alain Goudreau, Celine Goudreau, and Pascale Robitaille, and Speak Blanc by Alain Lefort.
Classics of every genre
ARTS.FILM also features classics of art history with Emmanuel Hamon​'s L'Utopie des images de la Révolution russe, film history with Bernard Louargant​'s Boulogne-Billancourt le temps des studios, history of painting with Isabelle Rèbre​'s Pollock & Pollock, and Pelin Esmer​'s Queen Lear, Grand Prize winner of the 39th edition of Le FIFA in 2019.
The platform also continues to present gold standards in architecture, such as Coast Modern by Mike Bernard and Gavin Froome (about the pioneers of modernist architecture along the Pacific coast from Los Angeles to Vancouver), in photography with Elliott Erwitt, Silence Sounds Good by Adriana Lopez Sanfeliu and Subito – Instant Photography by Peter Volkart, in dance with a portrait of dancer Serge Lifar, Serge Lifar, ou la révolution de la danse, and a program of films that participate in a dialogue among communities with, this season, the documentary Black Indians by Jo Béranger, Edith Patrouilleau, and Hugues Poulain.
A bit of self-mockery
Enjoy unclassifiable films that make fun of the codes of films on art, such as Anka Schmid​'s Hairy, a documentary devoted to the place of hair in art; Justine Chapelle​'s Over the Top, which questions clickbait culture; and Roger Gariépy's Jaeborn, numéro par numéro, on the shifts in contemporary art.
Focus on directors
ARTS.FILM also highlights directors. This winter, discover the sensitive, unfiltered world of director, photographer, and screenwriter Amaury Voslion with Mingus Erectus, a black-and-white work of art that immerses us in the spellbinding world of jazz legend Charles Mingus, and Sobre (journal intime), an intimate self-portrait of Mingus's relationship with addiction, as well as the work of Canadian animated film director Christopher Hinton through his series of films: Pinkerton, Saturday Night, Bolero de Algordre, Vamanos a Leon, Guided, A La Cruz de Se Han Juntado, and Jota.
Art and nature
With the coming of spring, ARTS.FILM will present films directly related to nature, which will make us think and make the world enchanting once again. Don't miss Shiro Takatani, entre nature et technologie by Giulio Boato, Leaning Into the Wind by Thomas Riedelsheimer, In Plain Air by Miranda Bellamy, Hors by Julia-Maude Cloutier and Amélie Gagnon, and L'Art de la chasse: Chantal Harvey by Bruno Boulianne.