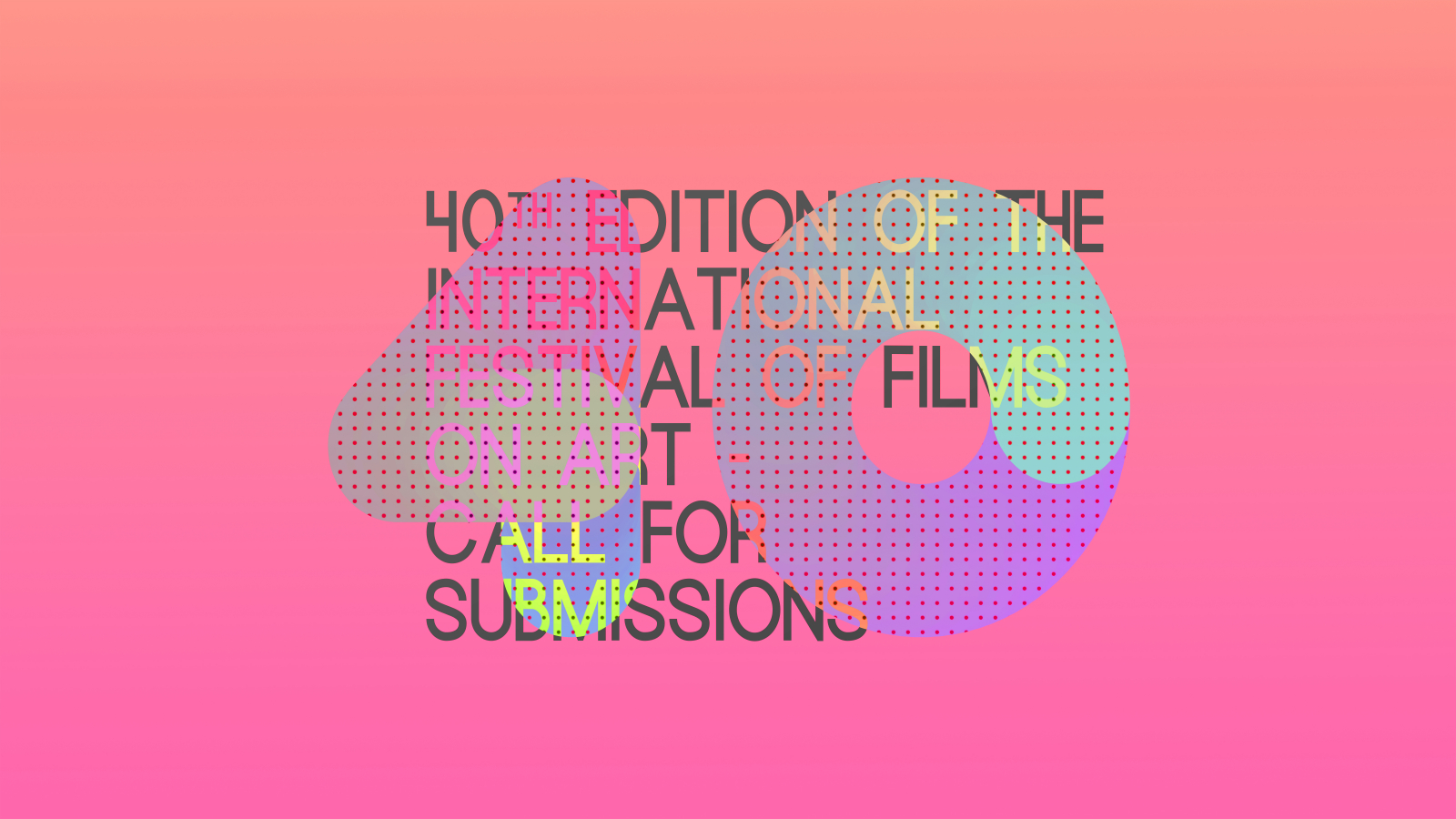 Call for submissions | FIFA's
40

th edition
The International Festival of Films on Art (FIFA) opens its call for submissions for its 40th edition to be held in Montreal from March 15 to 27, 2022. Professional activities and events will take place from March 16 to 20 next year.
This call for submissions is aimed at directors, producers or distributors who have finished or are finishing a fiction film about art, a biographical film, a documentary, a performance recording, an art video or media art. It will allow them to premiere their work(s) in Montreal. The submission form must be completed for this purpose before October 30, 2021.

Fee
The registration fee is:

$55 CAD for works over 30 minutes.
$15 CAD for works of 30 minutes or less.
FIFA's programming focuses on film on art. The Festival features documentaries, fiction films about art, biographical films, art videos, videoclips, performance recording and encompasses all arts, from all eras and styles, including: animation, archaeology, architecture, outsider art, contemporary art, culinary art, street art, circus art, lifestyle, art and politics, art and science, naïve art, public art, technological art, therapeutic art, video art, graphic arts, media arts and digital arts, textile arts, comics, calligraphy, cinema, collage, collections, dance, design, interior design, drawing, experimental, artists' films, gallery owners, art history, art historians, installations, gardens, jazz, video games, literature, art market, crafts, mime, fashion, museums, music, new technologies, works on paper, opera, painting, performance, photography, poetry, broadcasting, restoration, sculpture, art sociology, tattooing, theatre, art theories, urbanism, and related topics.
FIFA accepts submissions for the following types of works:

Short films (less than 30 min.)

Medium-length films (31−59 min.)

Feature films (60 min. and up)
- Only films or videos in one of the following eight versions will be accepted: French; English; dubbed into French; dubbed into English; subtitled in French; subtitled in English; no dialogue, no sound. Bilingual works are preferred.
- Films or videos presented publicly in Montreal theatres, at any other local festival, on the television screen, online er on any other platform accessible freely to the Montreal audience prior to March 28, 2022, are not eligible.