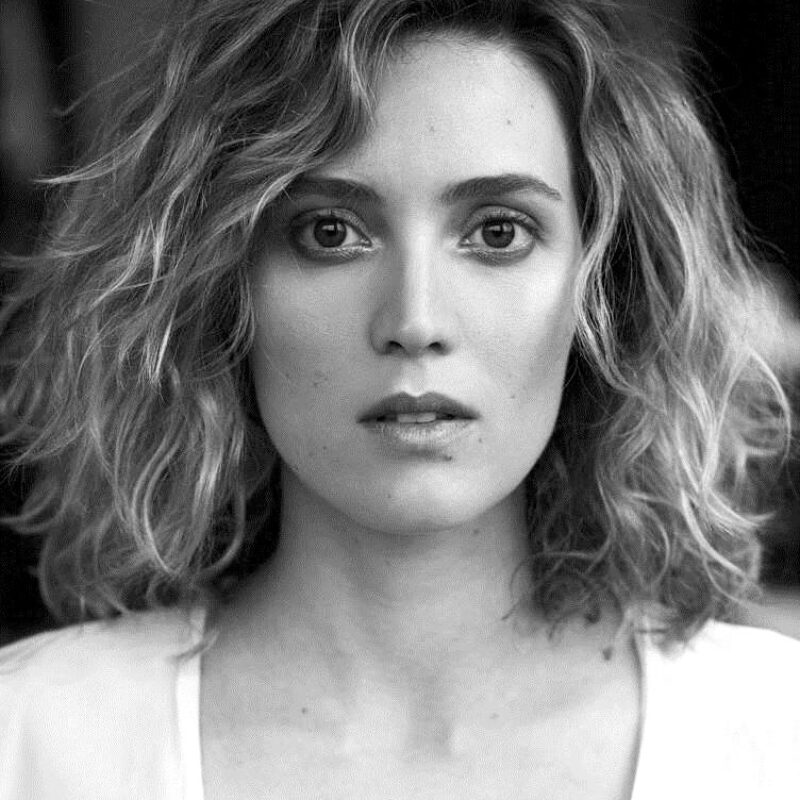 In the cinema, Evelyne Brochu has played in several films including: Rememory, Le passé devant nous, Tom à la ferme, Inch' Allah, Ca$h Nexu$ et La femme de mon frère by Monia Chokri. She also shot The Nest, a short film directed by David Cronenberg in which Evelyne and Mr. Cronenberg are the only two actors.

On television, she was among others, part of the cast of La promesse, Aveux, Mirador, Orphan black, La marraine, X Company and holds one of the main roles of the series Trop since 2017. In 2012, Evelyne won the Gémeaux for best female lead in a soap opera for her interpretation of Mélanie Gauthier in La promesse. She will be shooting in France, for a second season, in the series Paris Police 1900.
In the theater, Evelyne has played in Tom à la ferme, Comment s'occuper de bébé and in L'idiot, among others. In 2020, she played Macha in Les trois soeurs at the TNM.
For her first solo album, Objets perdus, she was awarded the Prix de la chanson SOCAN in 2020 as well as nominations for Best Pop Album and Revelation of the Year at the ADISQ gala.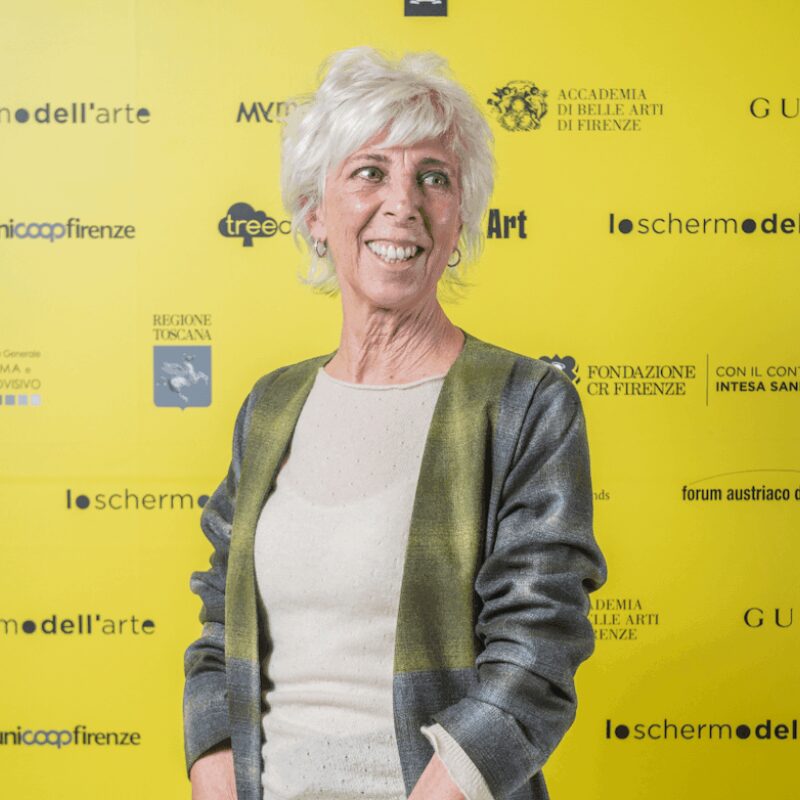 Director
Lo Schermo dell'Arte
Silvia Lucchesi is an art historian, lecturer and contemporary art curator. She has published books, essays and curated exhibitions on modern and contemporary Italian art.
She has been director since 2008 of Lo Schermo dell'Arte Cinema and Contemporary Art Festival in Florence, which she co-founded. In its 14 years of activity, it has established itself as a reference subject for the international debate on the practice of moving images, confirming its international role in the scouting of new talents and in deepening new expressive languages.
Since 2000 she has been a consultant to the directorship of International Project Ars Aevi-Museum of Contemporary Art Sarajevo.
She has been in the Board of the Fondazione Fabbrica Europa per le Arti Contemporanee, Florence, and of Centro per l'Arte Contemporanea L. Pecci, Prato.
She has collaborated with Festival dei Popoli as curator of the section ​"Cinema e Arte" (1992−1998 and 2005 – 2007). Among others, she curated film and video shows as Atlanti Futuri. Visioni sugli scenari a venire (Florence, CCCS, Centro di Cultura Contemporanea Strozzina, 2008), Before and After the Revolution: Italia Anni 1962 – 72, (Minneapolis, Walker Art Center, 2001). In 2000 she produced Losing the Thread a film directed by Jonathan Nossiter, that was shown at Torino Film Festival, IFFR-Rotterdam, It's All True-São Paolo, Odisseia nas Images-Porto and broadcasted by RAISAT and Sundance Channel.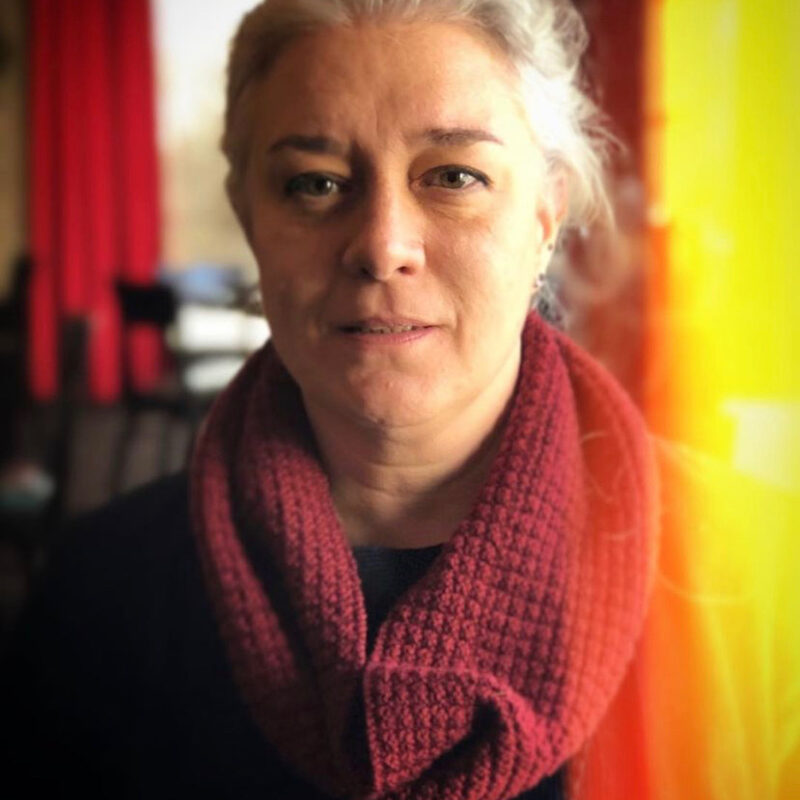 Film Programmer
National Gallery of Art
Based in Baltimore, film programmer Joanna Raczynska organizes screenings and time-based media artist presentations for the National Gallery of Art, Washington DC (2009-present). She has worked with a variety of non-profit organizations including Hallwalls Contemporary Arts Center, Buffalo, NY; Hirshhorn Museum and Sculpture Garden, Washington, DC; and the Baltimore Museum of Art, among others. She has served as a juror for many international film festivals including Animator, Poznan, Poland; Berwick, U.K.; Images, Toronto, Canada; and Oberhausen, Germany, and participated with a variety of funding agencies including the Robert W. Deutsch Foundation, the DC Commission on the Arts, and the New York State Council on the Arts in their allocation of funding. Joanna earned her master's degree in documentary by practice, Royal Holloway College, University of London (2001), attended classes in film at University of Maryland Baltimore County, and earned a BA in English Literature and Women's Studies from University of Maryland College Park.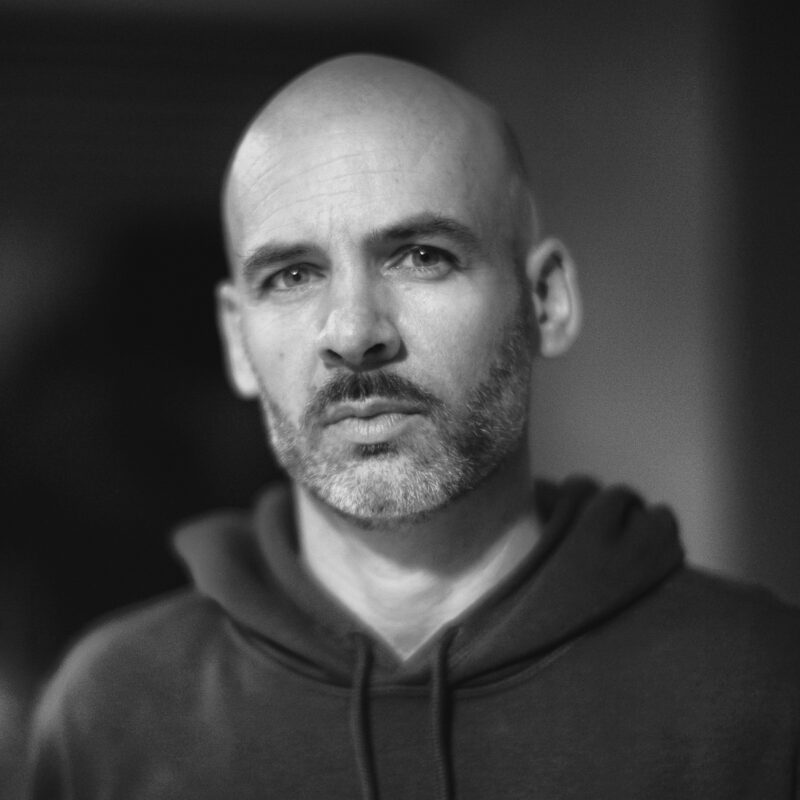 Author and director, Emmy-Award Winner
Vincent Rimbaux is a documentary filmmaker who lives in Brazil.
Born in Brittany, he spent his childhood and adolescence between Germany, the south of France and Cameroon.
A few years after starting a career as a ​"journalist-reporter of images" in Paris, he moved to Brazil at the beginning of the Lula era. He followed the news of the continent while pursuing long term projects: Olhar bom de bola, a documentary about children in the ​"City of God" who learn photography with a war reporter, AFP photographer Christophe Simon; and his first feature film, Ressaca (Vertige de la chute in its French title), a black and white metaphor that tells the story of the fall of a country through the decline of the Rio opera, and addresses the theme of the defense of culture and art in our societies.
Awarded in festivals (double prize for best feature documentary and best director at the Rio de Janeiro International Film Festival, best sound award at Ciné Ceará, special mentions at the Prix Italia and Fifac), Ressaca received international recognition when it won the Emmy Award in the Arts category in 2020.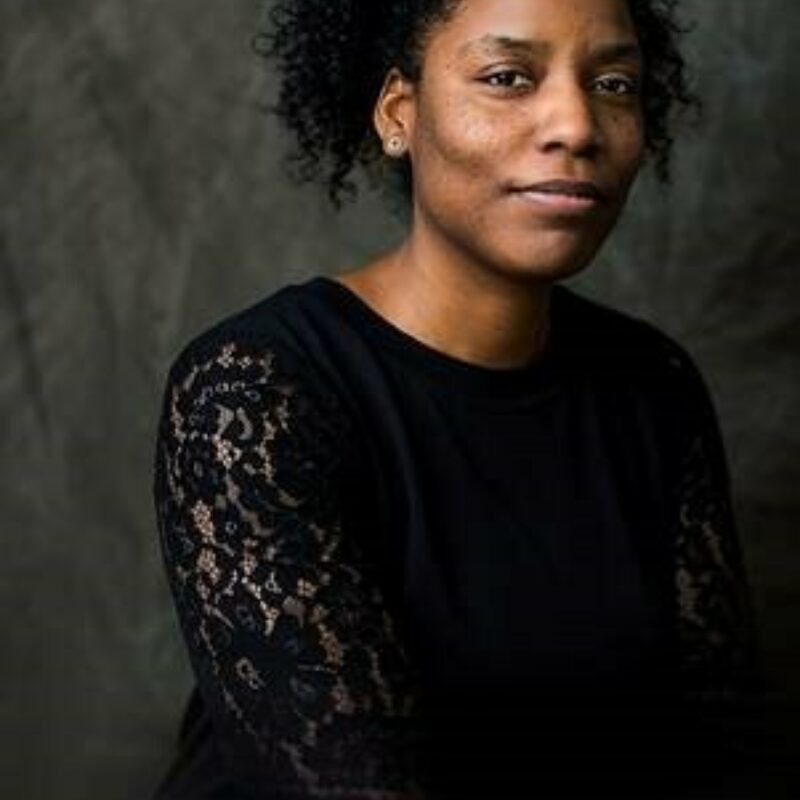 Film and Photography Director
Miryam Charles is a director and director of photography living in Montreal. She has directed several short films and has been the director of photography for several short and feature films. Her films have been presented in various festivals in Quebec and internationally. Miryam's first feature-length documentary, Cette maison (Talents en vue, SODEC, Fonds MELS), had its world premiere at the Berlinale 2022. Miryam is working on a short fiction film Au crépuscule (SODEC créateurs émergents), and is also developing a drama series X (Banff/​Netflix Diversity of Voices + Trio Orange) as well as a feature film Le marabout (La forge Québec cinéma/​Netflix + Voyelles Films).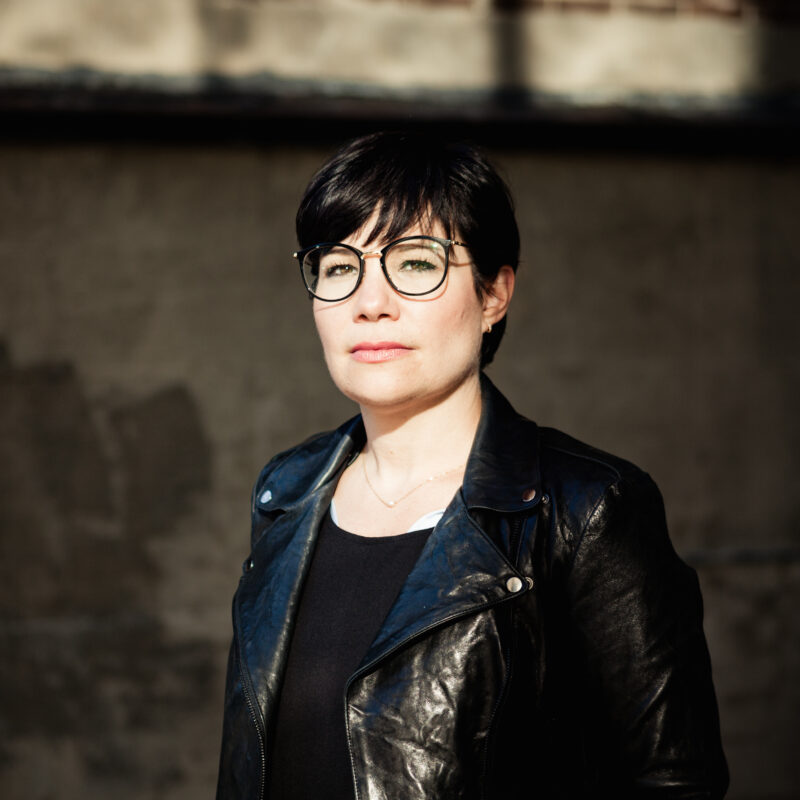 Director

MOMENTA

Biennale de l'image
Audrey Genois, who holds a master's degree in museology, is very active and involved in the field of contemporary art dissemination. She held the position of assistant curator at the Galerie de l'UQAM from 2002 to 2016, a work context that gave her a solid experience in the field with the supervision of more than 60 exhibitions, the international touring of a dozen projects and the editing of forty publications on contemporary art.
Since 2016, she has been the executive director of MOMENTA Biennale de l'image, a contemporary art biennale that focuses on the image. Under her leadership, she has implemented a name change for the organization and an update of its mandate. MOMENTA's mandate is to implement unifying and structuring initiatives for artistic dissemination and education that promote reflection and accessibility to contemporary art and particularly to the contemporary image.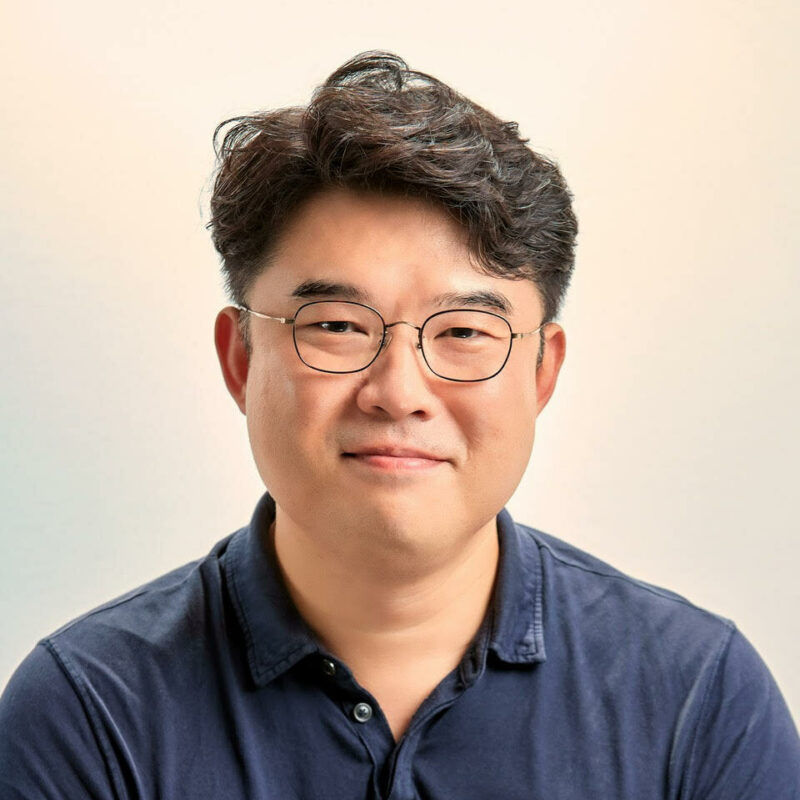 Sanghoon Lee is a programmer and curator. From 2011, he's worked as a curator for the Busan International Film Festival and was appointed senior programmer in 2018. Between 2006 and 2008, Sanghoon Lee was a chief programmer at the Korean Film Festival in Paris (FFCF). He is also a lecturer at the Chonnam National University in South Korea, specializing in cinema and French culture, and he also holds a Ph.D. in literature.
Grand Prize / Jury Prize / Prize for Best Cinematic Essay / Prize for Best Portrait / Prize for Best Canadian Feature-length Film / Prize for Best Short Film