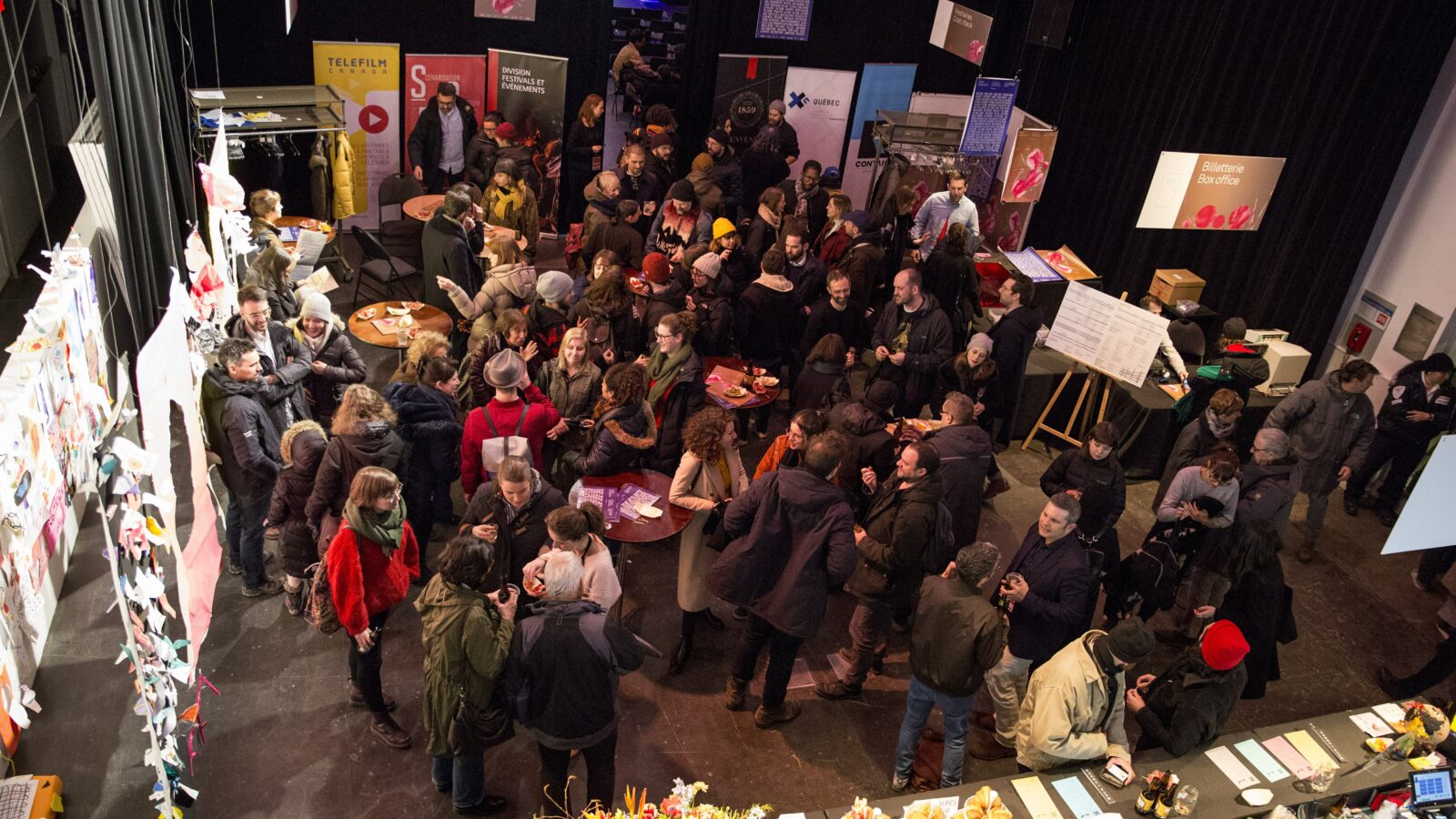 For professionals
of films on art
For nearly forty years, FIFA has been dedicated to the international promotion and distribution of films on art and media arts.

As a component of the Festival, FIFA Connexions invites cultural producers and distributors, artists, and platforms to come and discuss issues around production and distribution through panels, interviews, and conversations open to the general public.
FIFA

Connexions offers an unmissable program of Festival events:
Panels and discussions
FIFA Connexions has panels and discussions on offer. The goal is to explore and to raise questions around issues currently affecting the cultural sector. Available for free, these FIFA Connexions encounters will be available to watch and re-watch via our YouTube and Facebook channels.

If you would like to know more about the FIFA Connexions program, you can see it here.
Pro networking
Meetings, encounters, discoveries, exchanges, sharing, contact, and more! Our event management platform, brought to you by B2match, promotes connections and collaborations between participants. It offers an experience worthy of a physical event, which supports the activities of cultural workers.

Event by invitation only



Legal information clinic
The International Festival of Films on Art ("FIFA"), in partnership with international law firm GOWLING WLG (Canada) LLP Limited (Montréal office), is proud to present the first edition of the FIFA legal information clinic.
Event by invitation only