TRAIT

D'

UNION

| 

18

November — 

5

December

2021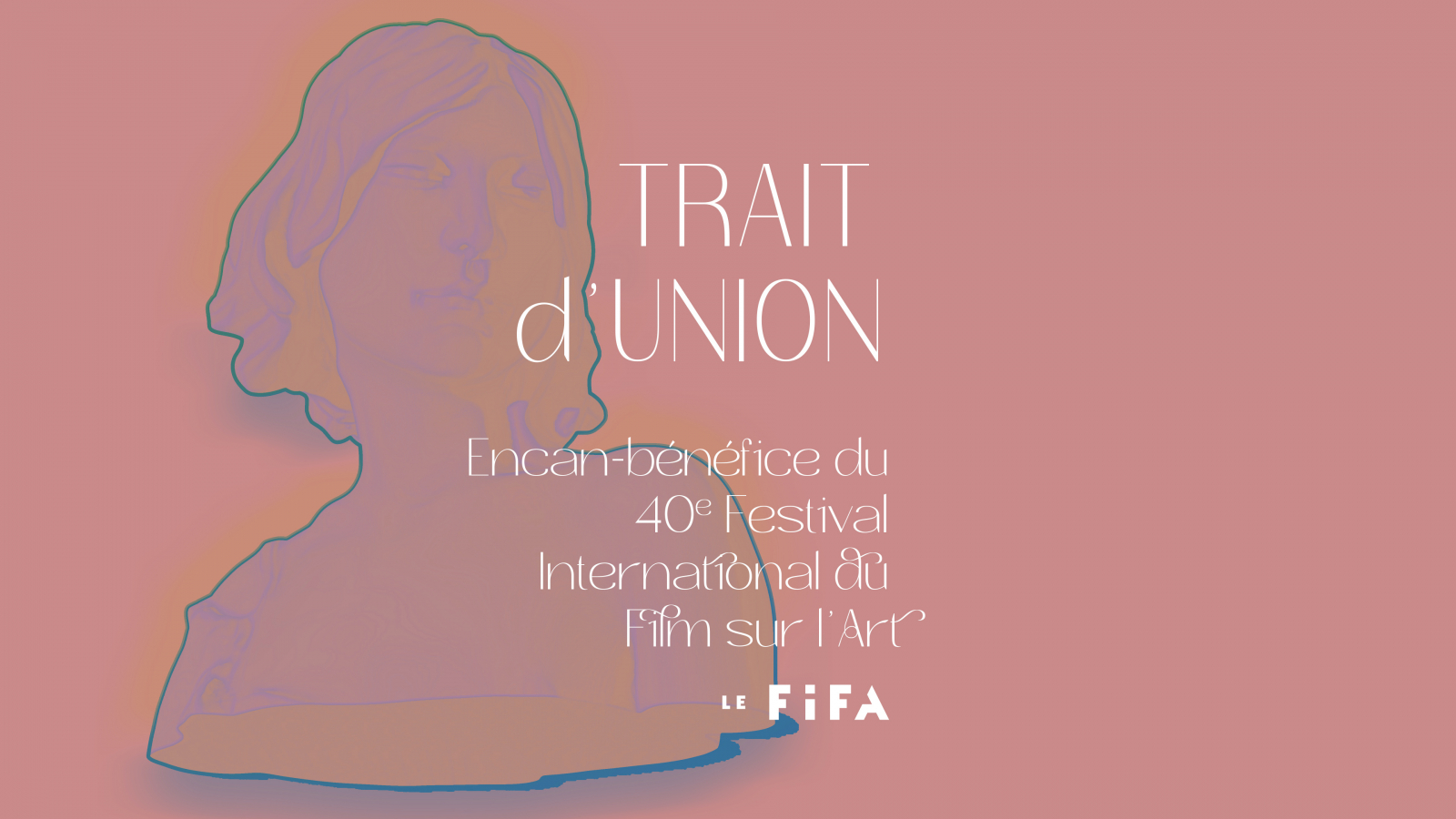 The International Festival of Films on Art (FIFA) is pleased to invite you to participate in the second edition of Trait d'Union, in partnership with the respected Canadian auction house BYDealers. This initiative of the Festival aims to create a link between art lovers and figures of the contemporary art scene.
Art enthusiasts will have the opportunity to purchase works by renowned artists, as well as to discover emerging talent, from November 18 to December 5, 2021. A special evening will close this fundraising operation for the benefit of the Festival on Sunday, December 5. Details will be announced at a later date.
Participate in the fundraising auction by donating an artwork!
Your invaluable contribution to this fundraising auction will ensure the continuation of FIFA's cultural mandate, locally and internationally, on the eve of its fortieth edition in 2022.

Should you choose to donate an artwork, FIFA will issue a tax receipt as an ​"in-kind donation." This receipt will be for the fair market value of the work(s) (tax free). This value must be determined by a professional appraiser or gallery owner and recorded on an appraisal certificate. For all inquiries on how to donate a work(s) to a charity, we invite you to write to the FIFA team at dons@​lefifa.​com.